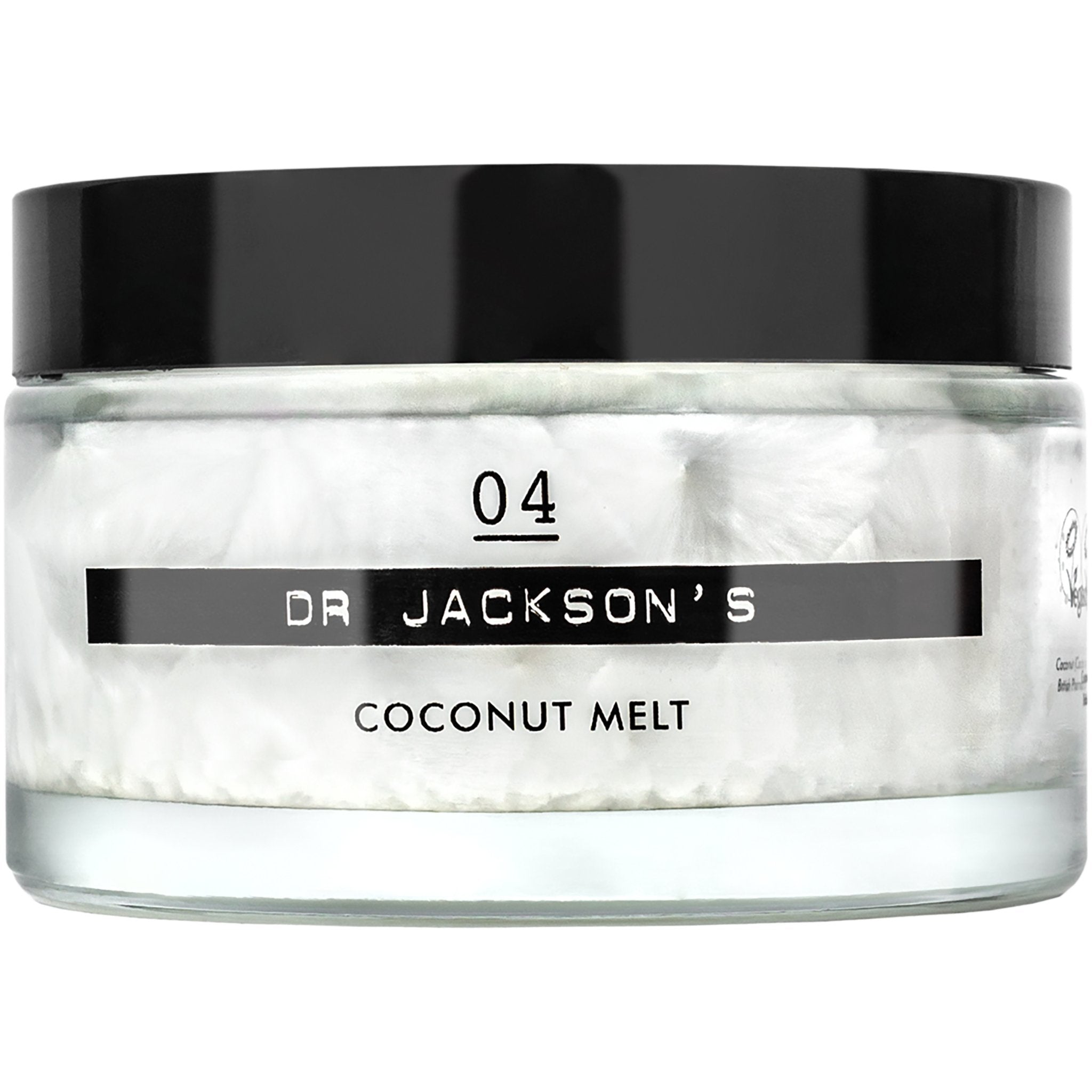 Certified Organic

Halal Product

Natural Product

Not tested on animals

Vegan Product

Vegetarian Product
04 Coconut Melt
---
Experience the award-winning multi-purpose balm that will become your go-to solution for all your skincare needs. This moisturizing and softening 100% organic British pharmacopoeia grade* 04 Coconut Melt is a versatile 'everything' balm. With its exotic fragrance, it deeply nourishes the skin, restores dry lips, and conditions hair. The lightweight texture of this natural coconut oil is enriched with glycerides and fatty acids, renowned for their soothing, repairing, and wrinkle-delaying properties. Additionally, it contains antioxidant vitamin E, linoleic acid, and lauric acid, which effectively combat bacteria and act as great anti-pollutants.
Powered by plants, 04 Coconut Melt offers a multitude of benefits for individuals of all ages, with a particular focus on dry and sensitive skin. This unrefined and naturally fragrant balm instantly moisturizes lips, nails, cuticles, and hair. It soothes nappy rash, nourishes the skin, and provides anti-aging properties.
Coconut oil has been traditionally used in food, medicine, and cosmetics in tropical regions, celebrated for its nutritional value, moisturizing and emollient properties, and its captivating aroma. Embrace the exceptional qualities of coconut oil as it nourishes your body, lauded for its remarkable effects on the skin.
*British Pharmacopoeia grade indicates that this ingredient has been tested and confirmed to have bioactive components valued for their health benefits.