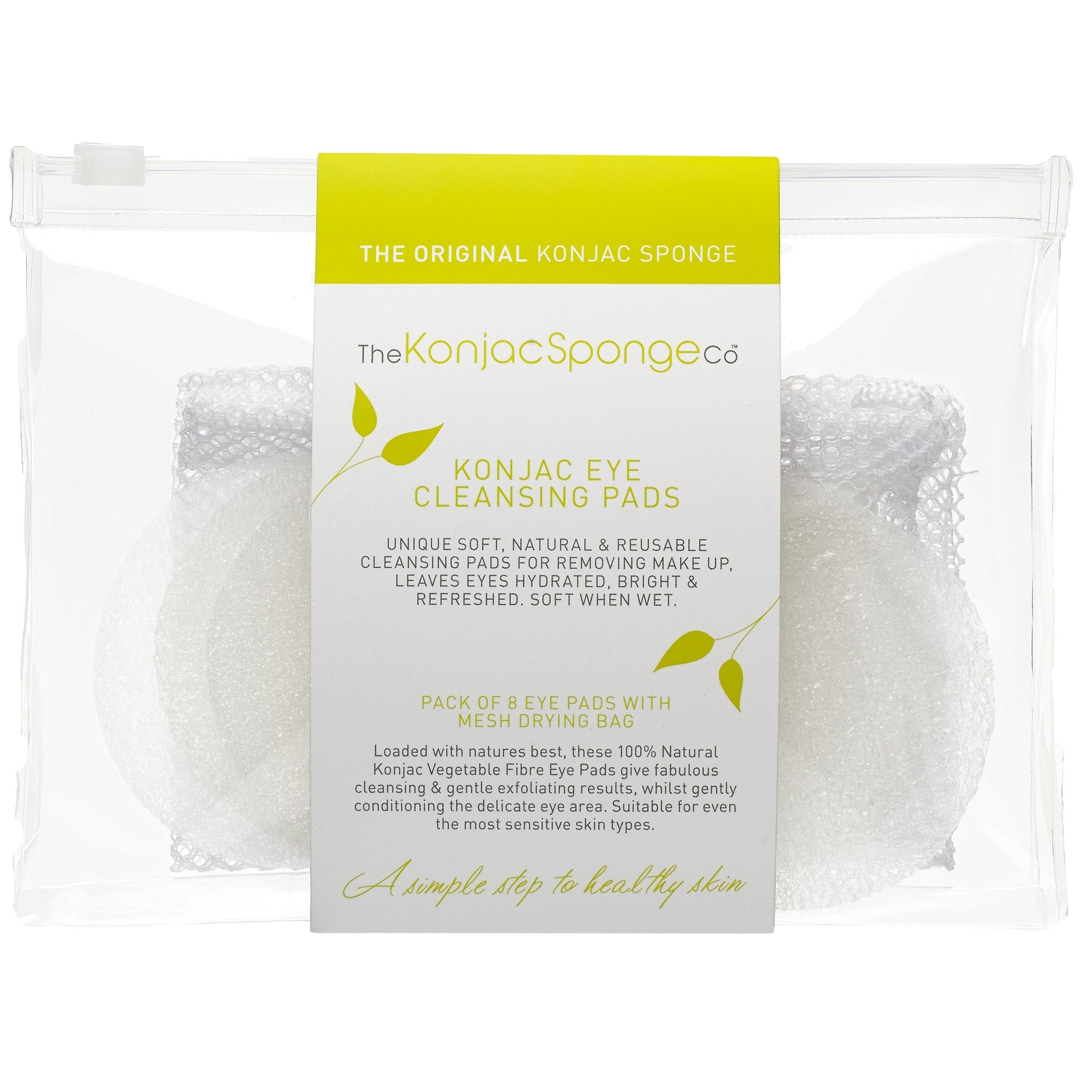 Natural Product

Not tested on animals

Vegan Product

Vegetarian Product
100% Pure Konjac Eye Cleansing Pads
8 pack
---
These completely reusable, natural Konjac Eye Cleansing Pads are a skin-friendly way to cleanse and exfoliate around the eyes without causing skin irritation. This handy travel pack contains 8 wafer-like discs of Konjac plant fibre goodness. Simply hydrate one of the discs in warm water and gently squeeze out, then add a small amount of your favourite cleanser to remove make up.
After use, these eye pads can then be placed back into the clear pouch until next time.
Konjac (or Konnyaku) has been used in Korea for over 1,500 years as medicine, food, a dieting aid and in beauty products. The Konjac Sponge Company's pure Konjac is free from chemicals, colouring, additives and irritants.
Awards
2016 - CEW Beauty Awards - Finalist
Last longer than cotton wool pads
Kind to the skin & environment
Gently exfoliates the delicate eye area
Removes water-based & normal makeup (with a little cleanser)
Reusable & can last between 1-3 months
Certified Vegan & Cruelty Free
Made to travel
100% colouring & additive-free
Made in South Korea on the island of Jeju
The world's no.1 Korean Konjac Sponge brand