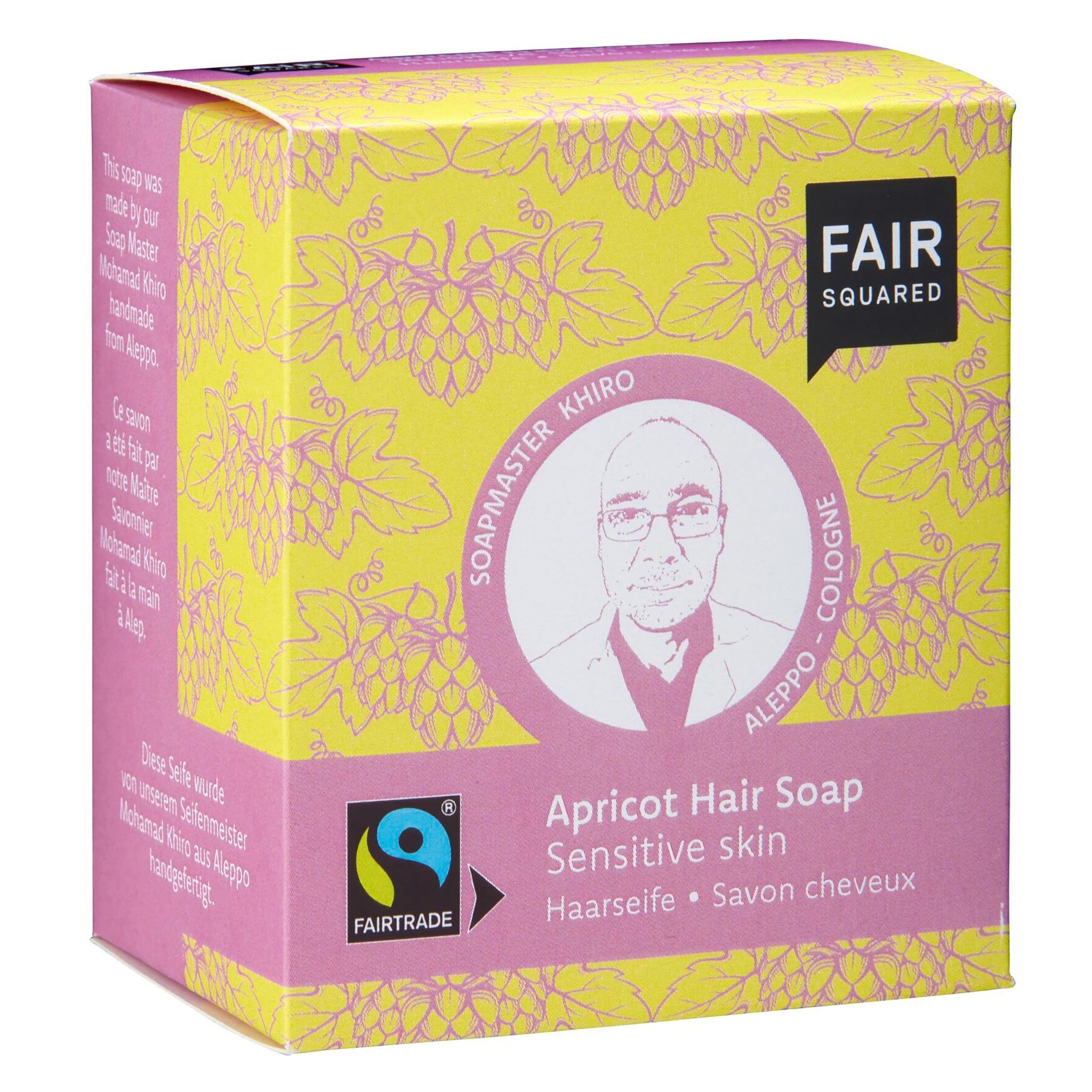 Halal Product

Natural Product

Not tested on animals

Vegan Product

Vegetarian Product
ZERO WASTE | Apricot Hair Soap with Cotton Soap Bag - For Sensitive Scalps
2 x 80g
---
This hair cleansing soap was made for mature, dry and sensitive scalps. Its basis is a mild composition of shea butter and olive oil. The processed oils are said to have a skin-soothing and moisturising effect.
Superfatting level: 2 %
Not saponified share of beer: 24.3 %
Fairtrade share: 41.36 %
Tips for usage
In regions of very hard water, Fair Squared recommend to apply a so-called "sour rinse" after washing. Easily made, it consists of 1-2 tablespoons of apple vinegar or lemon juice with a litre of water.