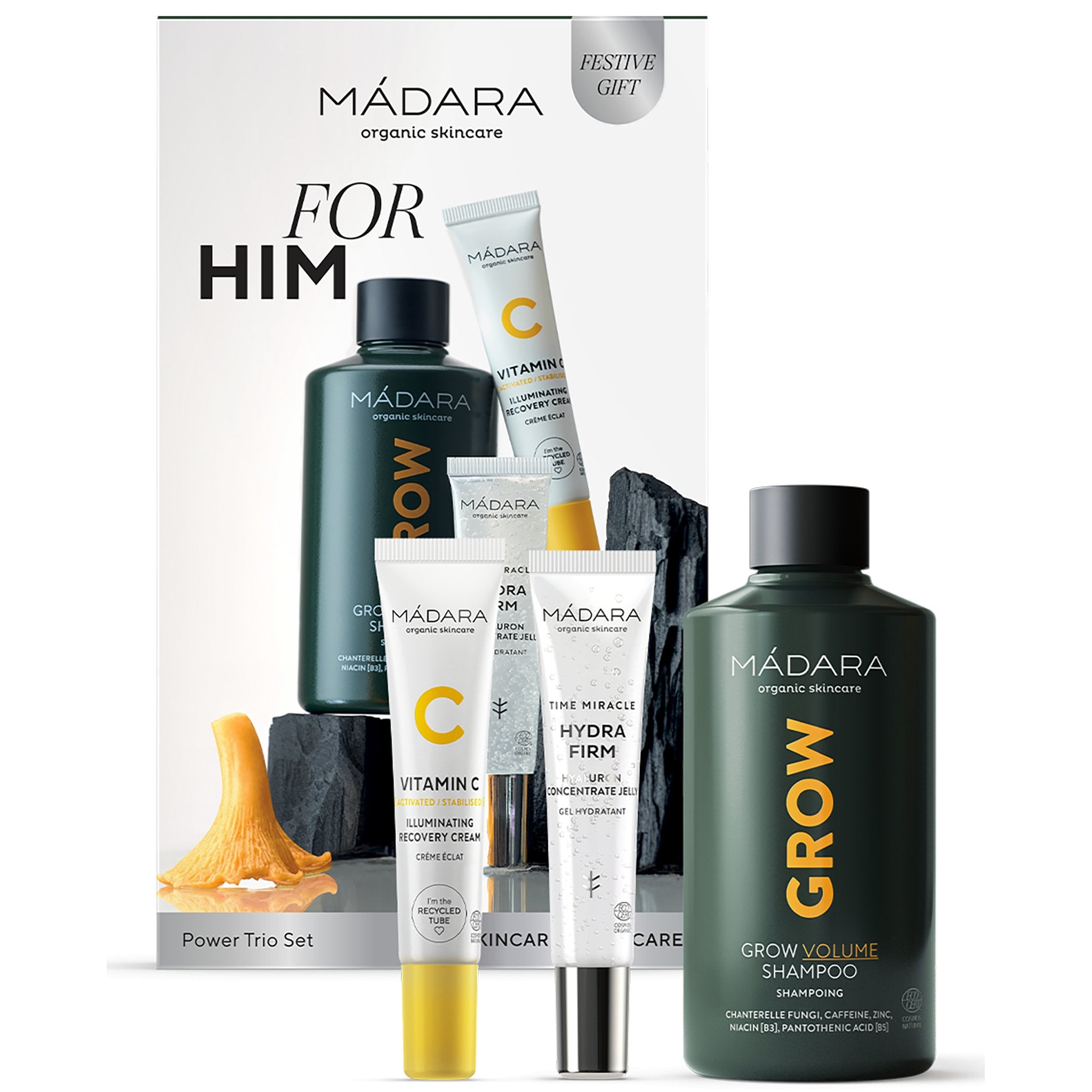 Certified Organic
For Him Power Trio Set - Limited Edition
Gift Pack
---
Over thousands of years, the harsh northern climate has nurtured plants with extraordinary properties. This unique potential is captured in refined formulations that address the deepest needs of one's skin.
Natural or Organic Certified
Featuring Northern Ingredients
Committed to Cruelty-Free Practices
Packaged in Recyclable Materials
A noteworthy 95% of all MÁDARA plant-based ingredients originate from organic farming, emphasizing the brand's dedication to sustainability and purity.