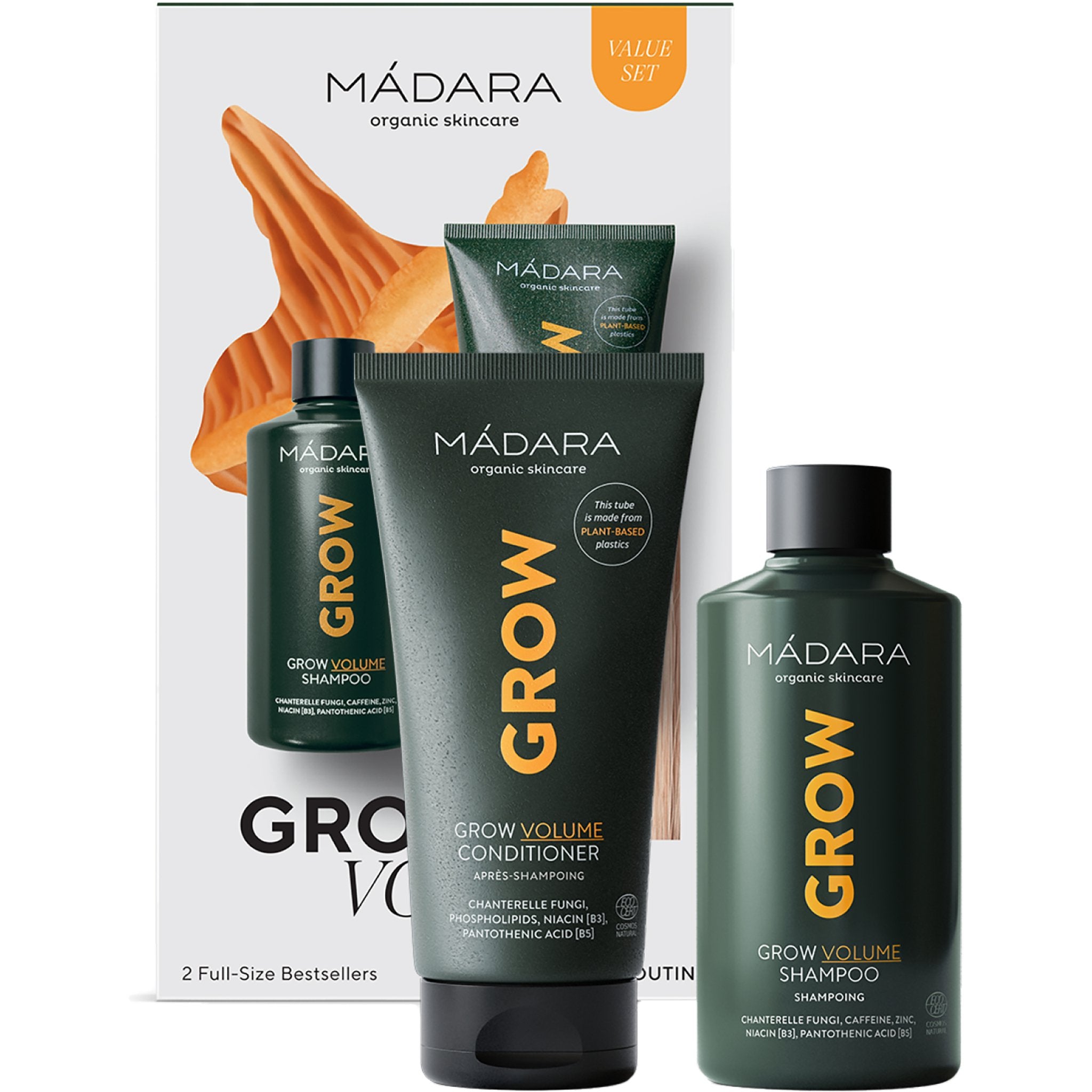 Certified Organic
***BACK SOON***GROW | Volume Hair Care Bestsellers Set - Worth £35.90
Gift Pack
---
Worth £35.90
Elevate your hair care routine to achieve impeccably clean, voluminous locks effortlessly.
Experience outstanding affordability with this dynamic duo of MÁDARA's top-selling full-size hair care products, meticulously crafted to cleanse, nourish, and fortify your strands, ensuring optimal hair health.
Enriched with a potent blend of zinc, caffeine, and growth-boosting vitamins derived from Northern Chanterelle mushrooms, these products are engineered to enhance volume, strengthen, and impart a radiant shine with each and every wash.
Included in this set: