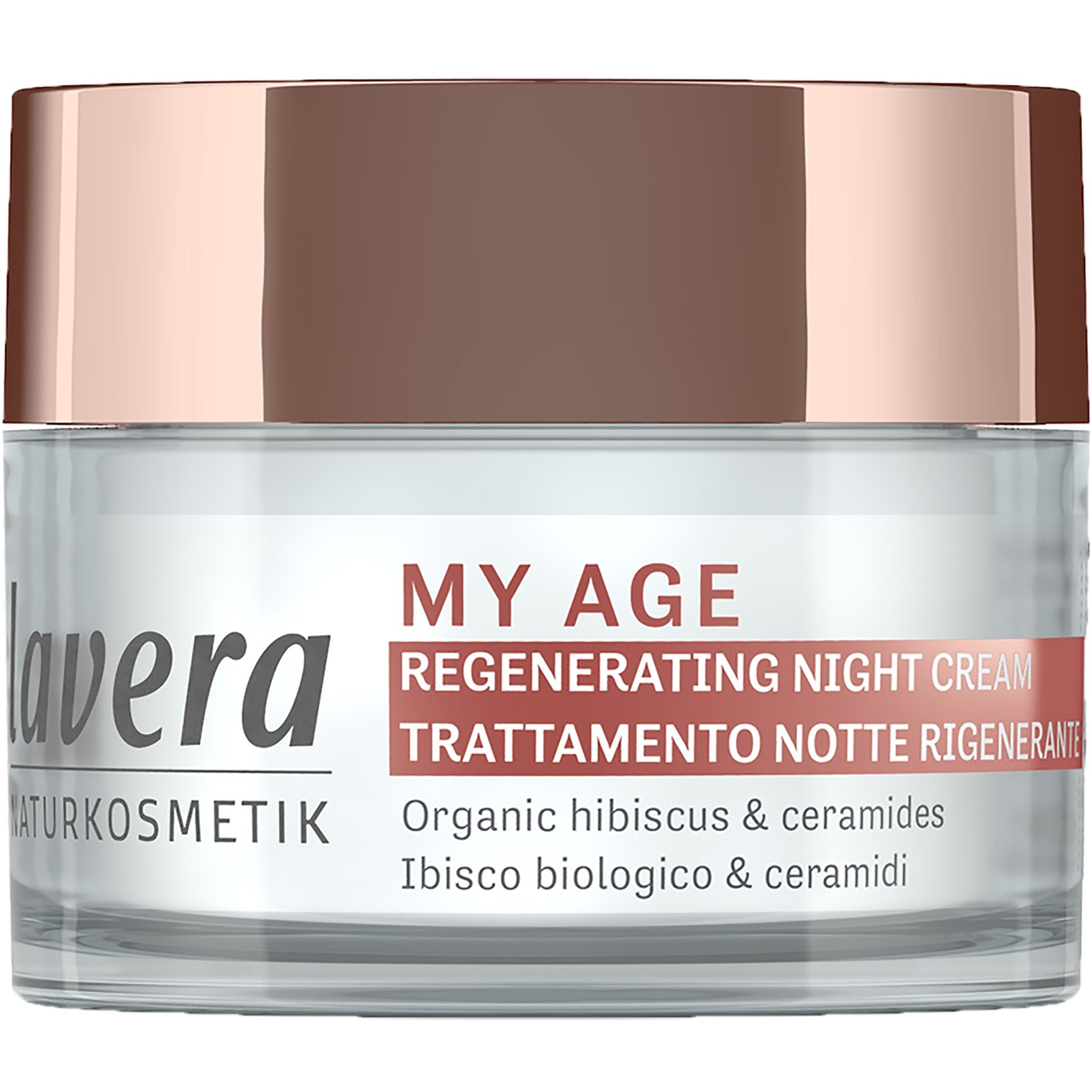 Certified Organic

Natural Product

Not tested on animals

Vegan Product

Vegetarian Product
My Age | Regenerating Night Cream
50ml
---
Discover the secret behind lavera's prestige facial skin care for mature skin: Experience the carefully balanced natural composition with organic hibiscus and plant-based ceramides, stimulating your skin's natural regeneration at night and increasing firmness and elasticity. Its especially rich formula leaves your skin feeling soft and supple.
The innovative care formula:
Minimises pigmentation marks
Increases firmness & elasticity
Vitalises your complexion during the night
The great feeling of 100% certified natural personal care - without compromising.