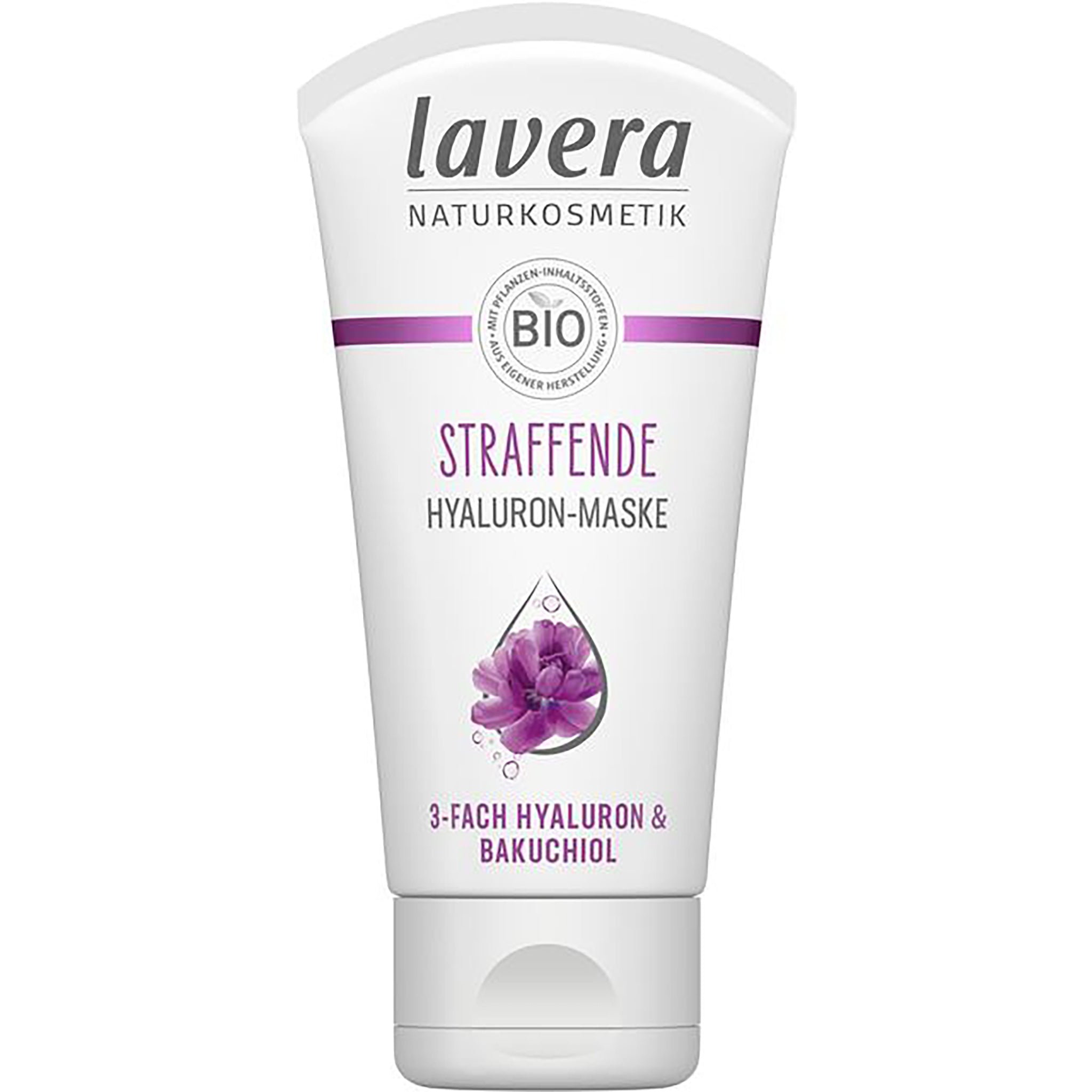 Certified Organic

Natural Product

Not tested on animals

Vegan Product

Vegetarian Product
Firming | Facial Mask
50ml
---
Visibly firming and plumps up the skin.
Experience the lavera sensation of visibly firmer skin

This Firming Mask counteracts the ageing process of the skin the natural way.
The highly effective and well-tolerated formula is proven to stimulate the skin's own collagen system and reduces wrinkles.
Feel the pleasantly cooling texture plump up your skin for a firmer, smoother and fresh complexion.

- Smoothes out fine lines
- Instantly fresh complexion
- Well-tolerated

The great feeling of using 100% certified natural skin care, without compromise.

Hyaluronic acid, a true moisture miracle, increases the water content of the skin, thereby effectively reducing wrinkles.

Bakuchiol, the gentle and natural alternative to retinol. This powerful active ingredient which is extracted from babchi, a plant native to India, contributes to the structure of the skin's collagen matrix.