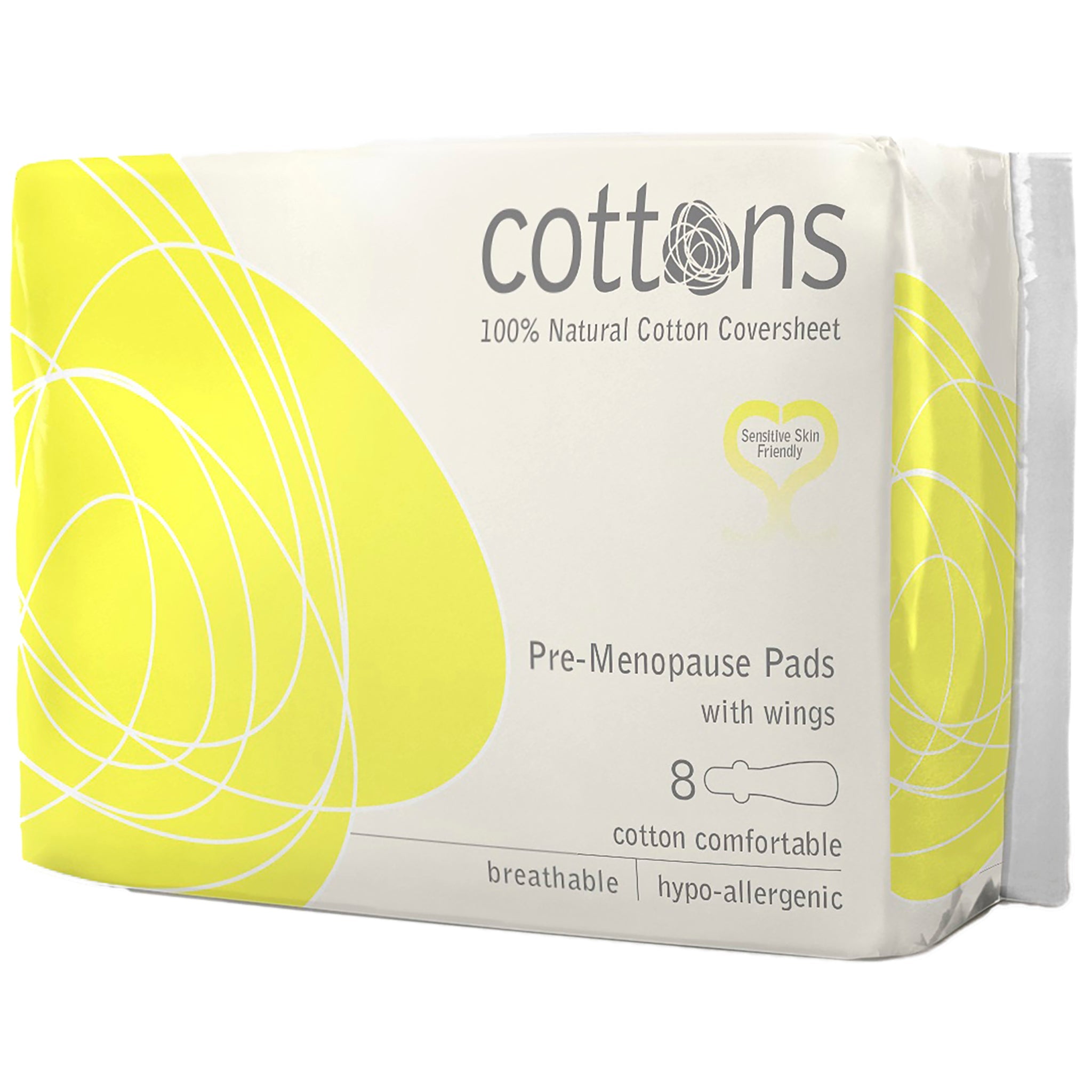 Natural Product

Not tested on animals

Vegan Product

Vegetarian Product
***BACK SOON***Pre Menopause Pads
8 pack
---
Menopause is a fact of life and part of life's journey for women.
It's a time of significant change and for a lot of women the peri (or pre) menopause period can see a lot of changes to their menstrual cycle. Periods can become erratic and start less predictably and flow can be unpredictable too.
That's why we developed Cottons Pre-Menopause Pads. Specially designed to cater for erratic and often very heavy flow.
They have a double winged structure for extra security and they are exceptionally absorbent – and comfortable.
Like all Cottons Pads they feature a 100% natural cotton coversheet, so they are naturally hypo-allergenic.
You don't have to be pre-menopausal to use them though…if you are prone to very heavy menstrual flow at times, these pads might be just right for you too.