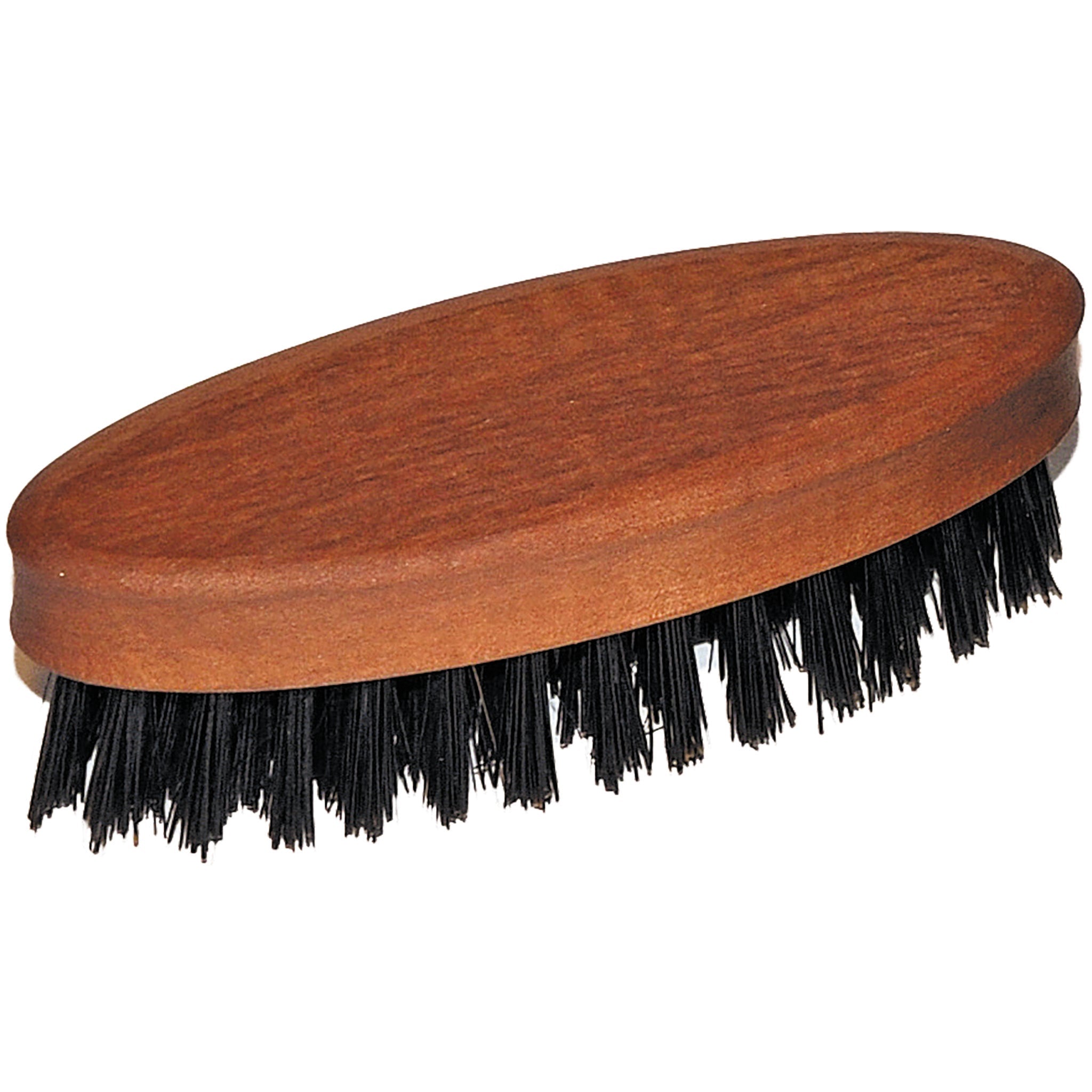 Natural Product

Not tested on animals

Vegetarian Product
Small Natural Bristle Beard Brush
1 x Brush
---
About this brand

Everything you need to know about this brand.

Förster's

Buy Förster's and read Förster's reviews at mypure.co.uk, the organic beauty and natural skin care specialists.

Förster's are hand-made in Germany. The raw materials are from sustainable well managed forests, natural hair with a unique offering of vegan fibres made from Toray.
Reviews

See what our customers have to say about this product.
Ingredients

See a complete list of this product's ingredients.
How to Use

Learn more about how to use this product.
Delivery

Learn more about our ordering policies.

Our deliveries are handled by Royal Mail. We use the TRACKED 24 Hour & TRACKED 48 Hour services to deliver parcels to addresses in the UK.

Free Delivery

Orders over £30 are delivered free of charge to UK addresses via the Royal Mail TRACKED 48 Hour service.

Royal Mail TRACKED 48

Fully tracked with SMS/email updates. Delivery time usually 2-5 business days to any UK address including Channel Islands and Isle of Man. Free for orders over £30 - £4.95 for orders under £30.



Royal Mail TRACKED 24
Fully tracked with SMS/email updates. Delivery usually the next business day for orders placed before 2pm Monday to Friday. Includes Channel Islands and Isle of Man - £6.95



INTERNATIONAL ORDERS: £9.95 up to 2kg - Delivery by Royal Mail 1st Class Airmail. Orders posted to countries outside the UK may be subject to import charges which are the responsibility of the receiving customer.



INSURANCE - We insure your parcel so you never need to worry about being out of pocket if your parcel gets lost or stolen. Our insurance does not cover parcels delivered to safe places you have nominated. It is your responsibility to make sure the nominated place is safe.



INCORRECT / INCOMPLETE ADDRESSES - If you provide an incorrect or incomplete delivery address at the time of your order it will be your responsibility to pay all the associated re-delivery costs. If your package is returned to us due to an incorrect or incomplete address, you must pay all costs to re-deliver the parcel.