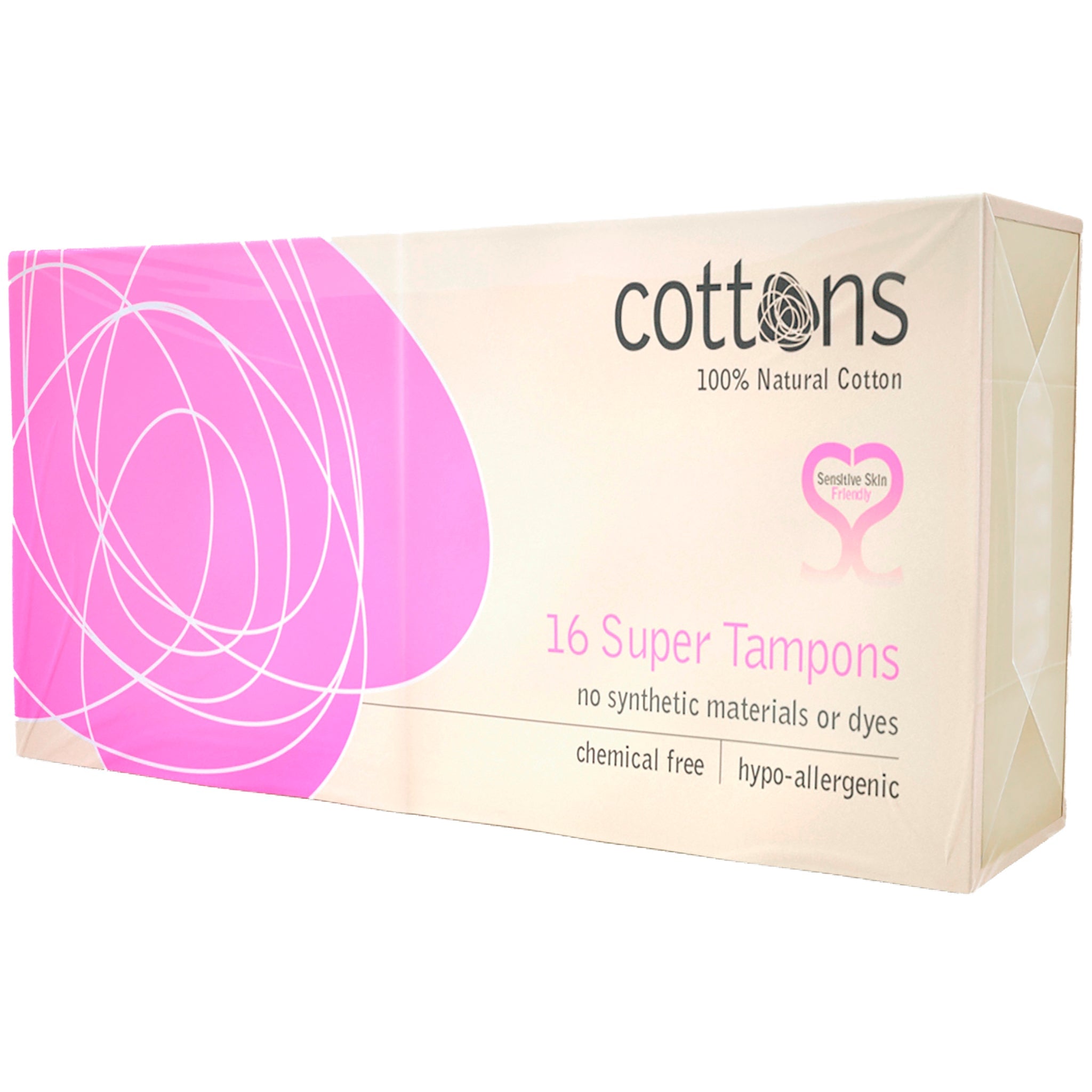 Natural Product

Not tested on animals

Vegan Product

Vegetarian Product
***BACK SOON*** Tampons | Super Flow
16 pack
---
Suitable for medium flow. 
Approximately 14g absorbency.
Cottons Super tampons are the most absorbent and are ideal for heavy periods. Uniquely made from 100% chemical-free cotton, they are designed to give you protection when you need it the most.
Cottons tampons give you protection you can count on. They are just as effective as other brands, but unlike most other brands (which are mostly made from synthetic materials like rayon, polypropylene and polyethylene), Cottons are only made from 100% natural cotton. Cottons tampons are also hypo-allergenic and biodegradable.
All Cottons tampons are made using a Quality System and accord with AS/NZS 2869:1998 standards made from 100% fragrance free natural first grade cotton.