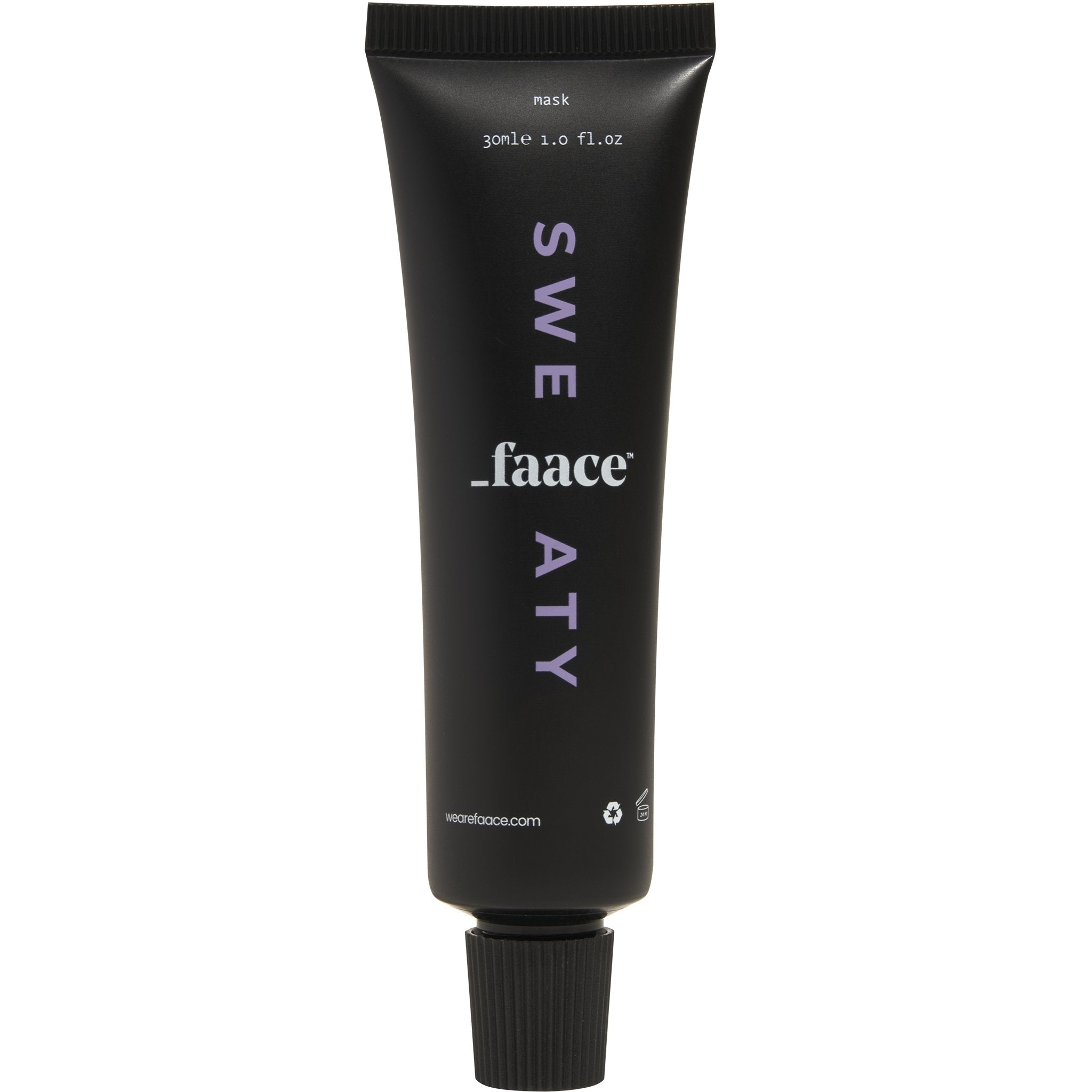 Natural Product

Not tested on animals

Vegan Product

Vegetarian Product
Sweaty Faace Mask - Travel Size
---
This is a daily or weekly treatment that also doubles up as a primer if you have oil-prone skin.


Suitable for:
If you feel like you're constantly perspiring from workouts, work or weather changes. Rectify that hot and bothered feeling with a skin detox and keep it cool, calm and collected.
How it works:
Argan oil is the Goldilocks of oils – not too heavy, not too light, but just right for all complexions thanks to its omega fatty acids and vitamin E compounds that moisturise, soothe and keep pores unclogged (the last thing you need when there are already toxins lingering); grapefruit revitalises the senses and loads the skin with vitamin C and antioxidants; bergamot is a stellar blemish fighter for sensitive skin that has a tendency to overreact with astringent ingredients; antioxidant-rich lavender fights the good fight against damaging external aggressors; galbanum tones, giving overworked skin that much needed refresh and clean, while patchouli adds buoyancy. Essentially, it's strength training for your skin.
Fitness faace, climate faace, anxious faace, got-a- deadline/meeting/job interview/date-I'm-panicking-about faace.