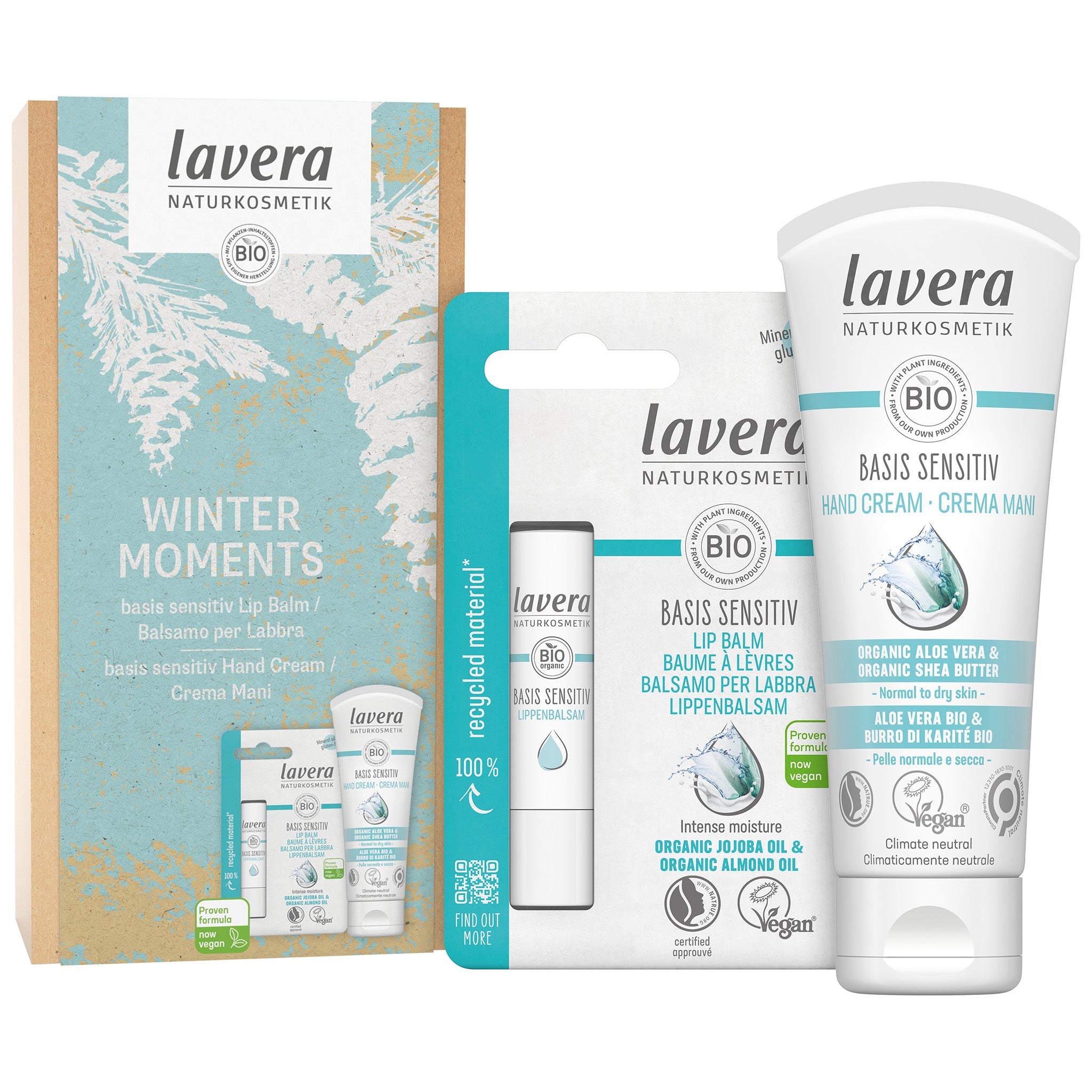 Certified Organic

Natural Product

Not tested on animals
BASIS SENSITIV - Winter Moments Gift Set
Gift Set
---
This gorgeous cute Lavera Winter Feeling Gift Set is just the perfect gift for wintertime. The Winter Feeling Gift Set incorporates two best selling products which are Lavera Basis Sensitiv Hand Cream and Lavera Basis Sensitive Lip Balm which will get you through the winter months.


Lavera Basis Sensitiv Hand Cream quickly absorbs into your skin giving long lasting moisturising care and intensively nourishes your hands leaving your hands feeling soft, smooth, and supple.

Lavera Basis Sensitive Lip Balm keeps your lips soft and smooth thanks to the high-quality ingredients of organic jojoba oil, organic almond and organic waxes. Organic beeswax forms a breathable protective layer over the lips to prevent moisture loss. The sensitive organic lip balm gives long-lasting intensive lip care and protects lips from drying out through the different seasons as well as harsh winter weather.