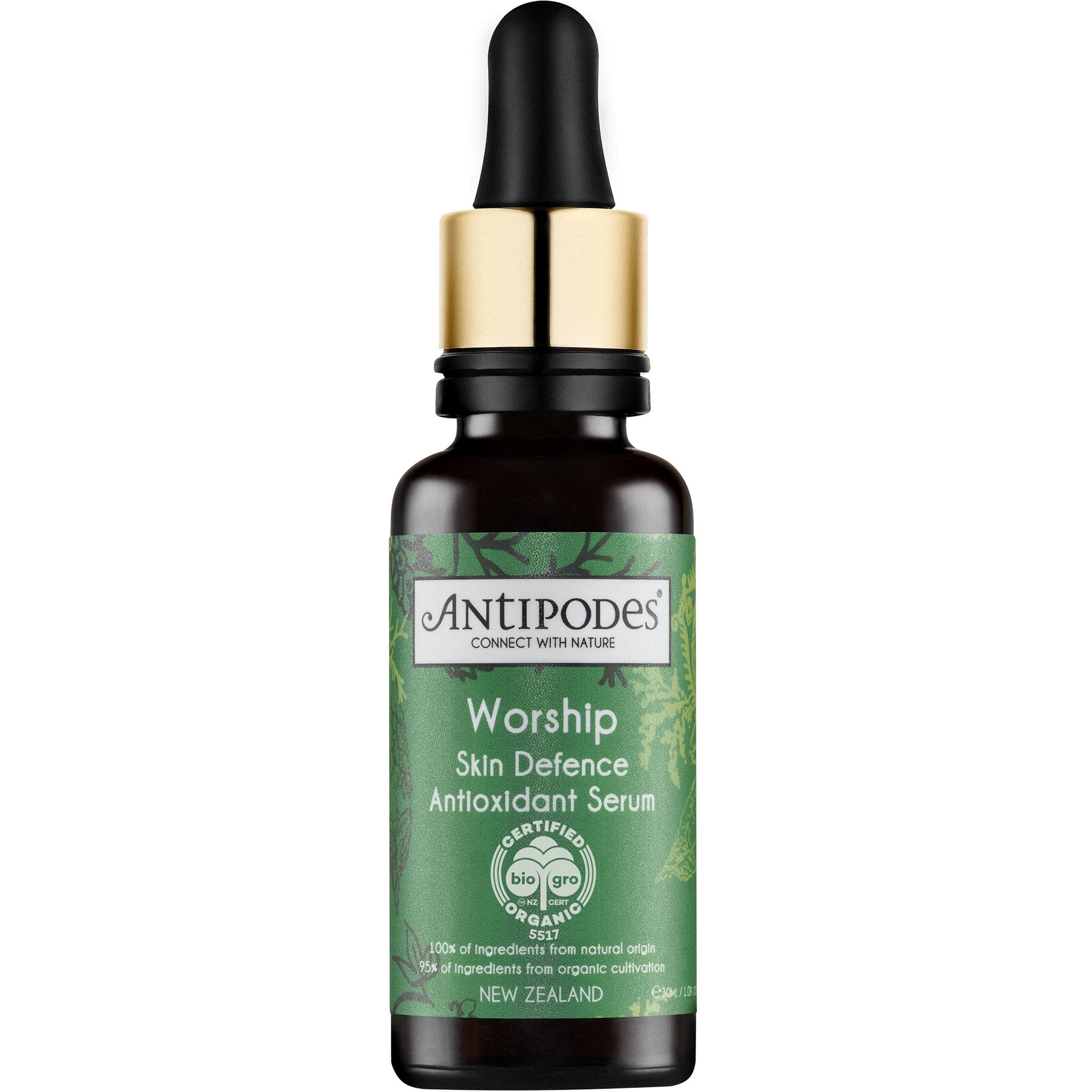 Certified Organic

Natural Product

Not tested on animals

Vegan Product

Vegetarian Product
***BACK SOON***Worship Skin Defence Antioxidant Serum
---
This premium vegan serum helps to fortify your skin against environmental stressors that can lead to your skin showing signs of early aging.
Skin Benefits
This daily dose of antioxidant-rich compounds helps to combat everyday pollutants. A supreme organic skin booster that features New Zealand-grown superfoods to bless your skin with a fruit cocktail for everyday freshness. Also powered with coffee berry and açaí, this is your skin's daily shot of youth! A serum for oily skin and most other skin types.
Scientific Validation
This antioxidant serum is scientifically shown to inhibit oxidative stress in-vitro by up to 90%.*
(*Trinity Bioactives: In-vitro Investigation into the Antioxidant Effects of Production of Superoxide by Activated Neutrophil Cells after 15 Hours, at 4% per 200ug/ml (2013).)
Credentials
This rich face serum is certified organic by BioGro New Zealand, an internationally-recognised and accredited organisation that ensures formulations are free from toxic ingredients.
It is also certified vegan by the UK Vegetarian Society, the oldest and most respected vegetarian and vegan organisation in the world.
Antipodes is committed to repurposing, reusing and recycling, including using recyclable boxes made from 100% biodegradable cardboard derived from sustainable forests as well as glass bottles, aluminium tubes and printing with 100% eco ink from vegetables.