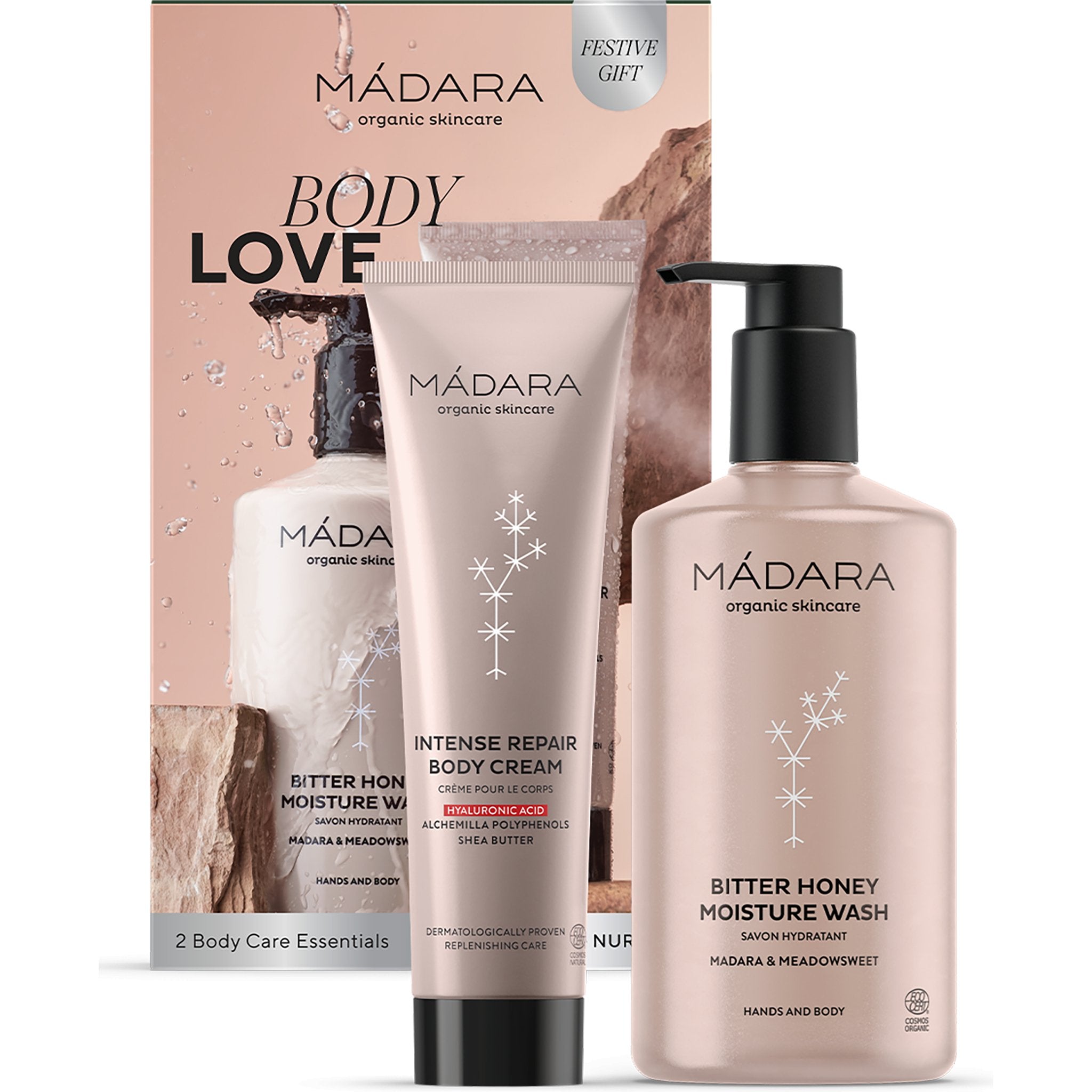 Certified Organic
Body Love Duo Set - Limited Edition
Gift Pack
---
Over millennia, the unforgiving northern climate has fostered plants endowed with remarkable qualities. Madara harness this exceptional potential through meticulously crafted formulations tailored to address your skin's most profound requirements.
Natural or Organic Certification
Northern Ingredients
Dermatological Endorsement
Cruelty-Free Practices
Environmentally Friendly, Recyclable Packaging
A striking 95% of all MÁDARA plant-based ingredients originate from organic farming, embodying their commitment to purity and sustainability.