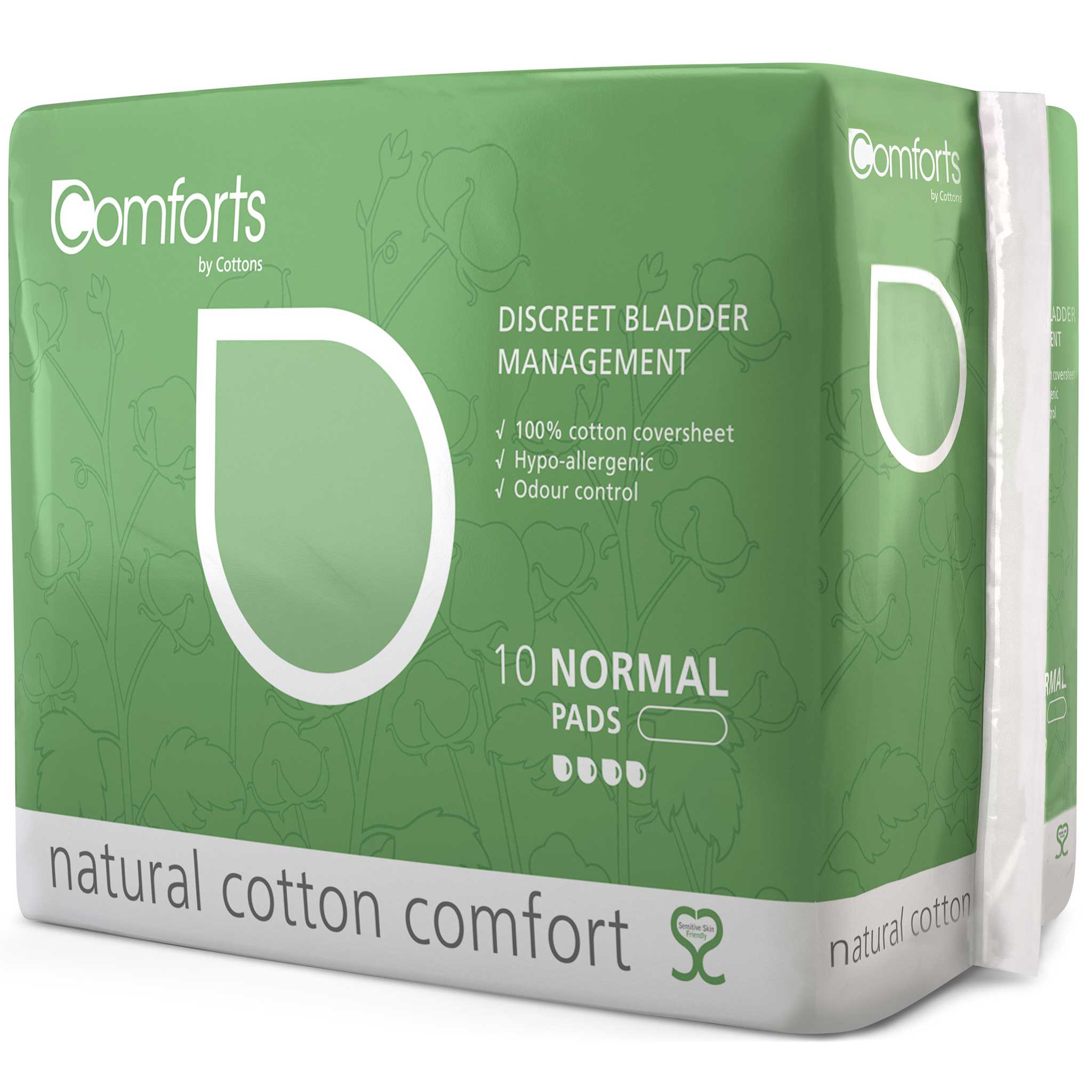 Natural Product

Not tested on animals

Vegan Product

Vegetarian Product
Discreet Bladder Management | Normal
10 pack
---
Designed to be more comfortable for bladdder weakness.... naturally.
Comforts Premium Normal Pads have been specially designed to be suitable for regular daily use, but absorbent enough to help prevent unwanted surprises!
Like other Comforts Premium liners and pads, Comforts Normal Pads feature a 100% cotton coversheet, for maximum hypo-allergenic comfort.
They're also capable of absorbing at least 350ml of liquid in normal everyday use.
Each pad is also individually wrapped for hygiene.