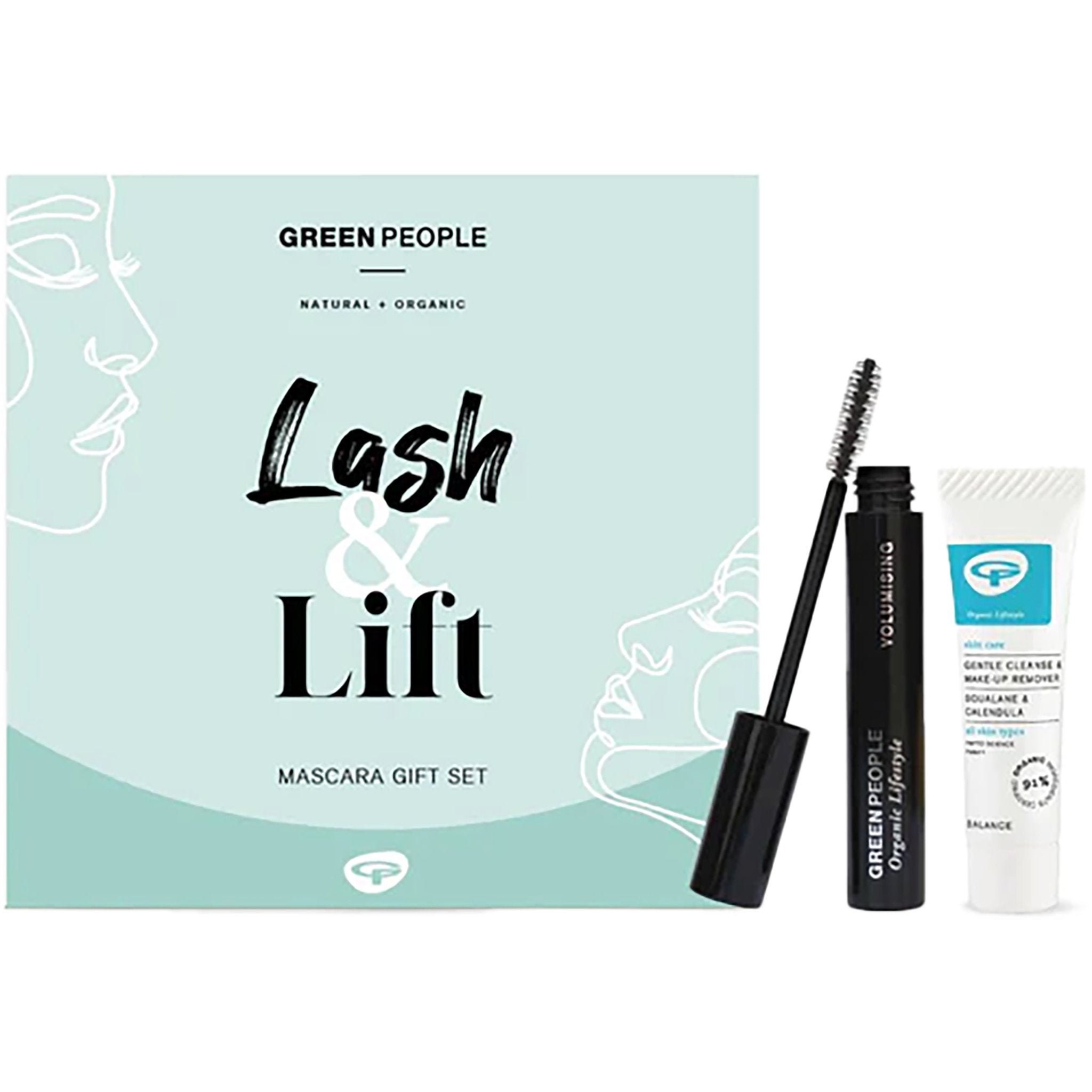 Certified Organic

Vegan Product

Vegetarian Product
Lash & Lift Gift Set
Gift Pack
---
Embrace the beauty of your lashes with Lash & Lift, an exquisite natural makeup gift set specifically designed to cater to sensitive eyes.
Within this set, you'll find:
The mascara boasts an intense black pigment that brings a striking depth to your lashes with a single application of this natural formula. Moreover, the inclusion of plant actives within the mascara nurtures your lashes, encouraging healthy growth for a fuller appearance.
The innovative lash-lifting wand renders traditional curlers unnecessary, providing a gentle lift that enhances the natural charm of your lashes. At day's end, the process of removing the mascara becomes effortless and gentle thanks to the organic cream cleanser.
Experience the tender embrace of mineral makeup, a perfect choice for individuals with even the most sensitive eyes. This makeup set accentuates the definition of your eyes, leaving you with lashes that are both naturally long and robust.
Whether you're aiming for a subtle and refined daytime look or seeking to amplify your lash volume with a second coat, this set offers versatile options to suit your desired appearance.
The convenience continues with the ease of makeup removal. The gentle, organic cream cleanser ensures that the end of the day is just as effortless as the morning routine, leaving you feeling refreshed and pampered.