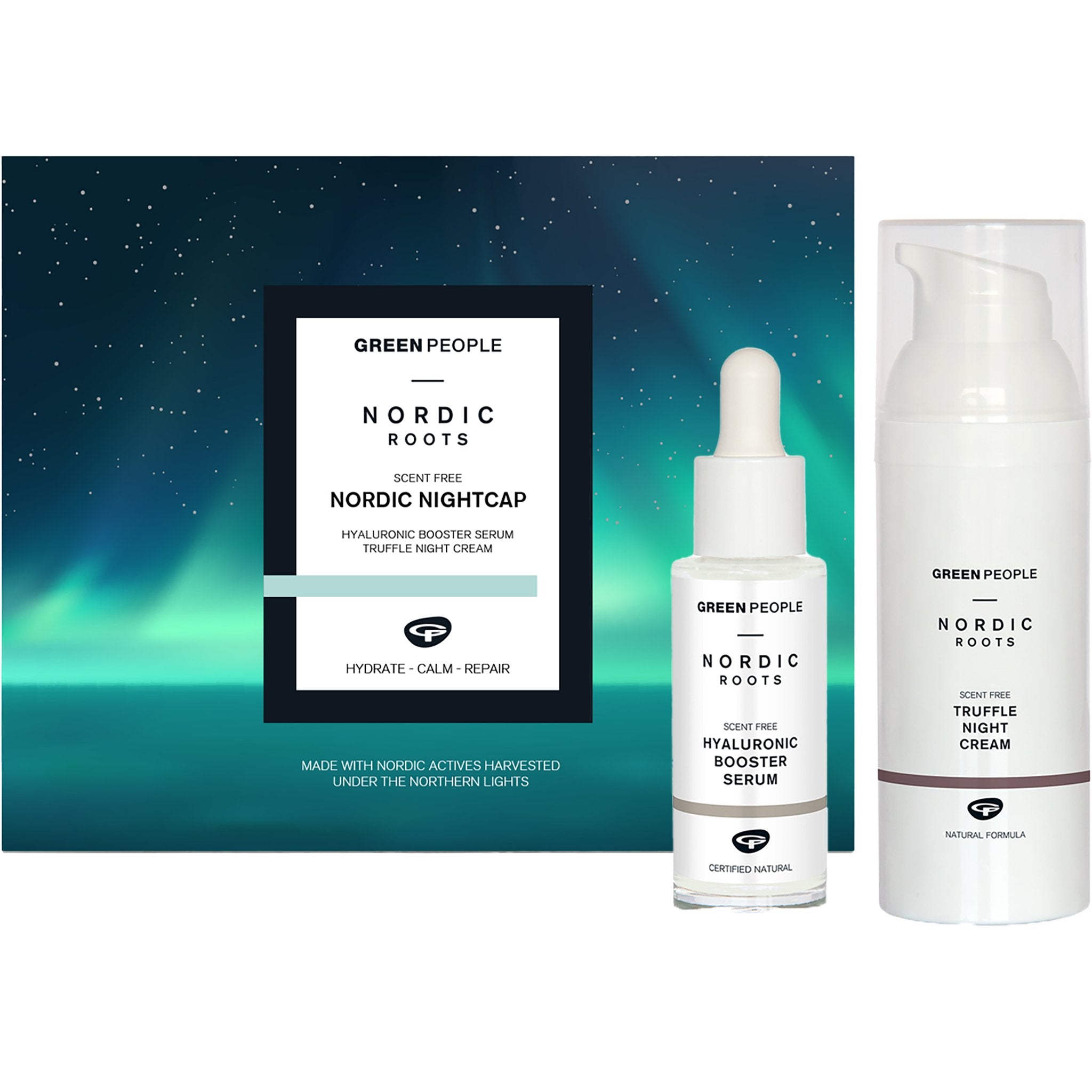 Certified Organic

Vegan Product

Vegetarian Product
Nordic Roots | Nordic Nightcap Gift Set - Worth £62
Gift Pack
---
Worth £62
Introducing a natural nighttime skincare regimen that's equally well-suited for giving as a gift or indulging yourself.
Crafted for dry skin in need of rejuvenation, this calming and fragrance-free skincare collection draws inspiration from the Green People founder's Danish heritage. It provides a revitalizing surge of hydration that alleviates discomfort and promotes restful sleep.
Included in the package:
Experience:
IMMEDIATE SOOTHING: Clinical tests confirm that White Truffle promptly soothes the skin and safeguards against irritation.
BARRIER REPAIR: Ceramides mend fissures in the skin barrier, amplifying skin hydration levels.
HYDRATION: Hyaluronic Acid, Glycerine, and Betaine, known for their moisture-binding properties, lock in hydration.
RADIANT SKIN: Hop extract contributes to an even skin tone, while nourishing Hemp Seed Oil supplies fatty acids and Vitamin E for a naturally radiant complexion.
Suitable for all skin types, including sensitive skin and those prone to eczema or rosacea.