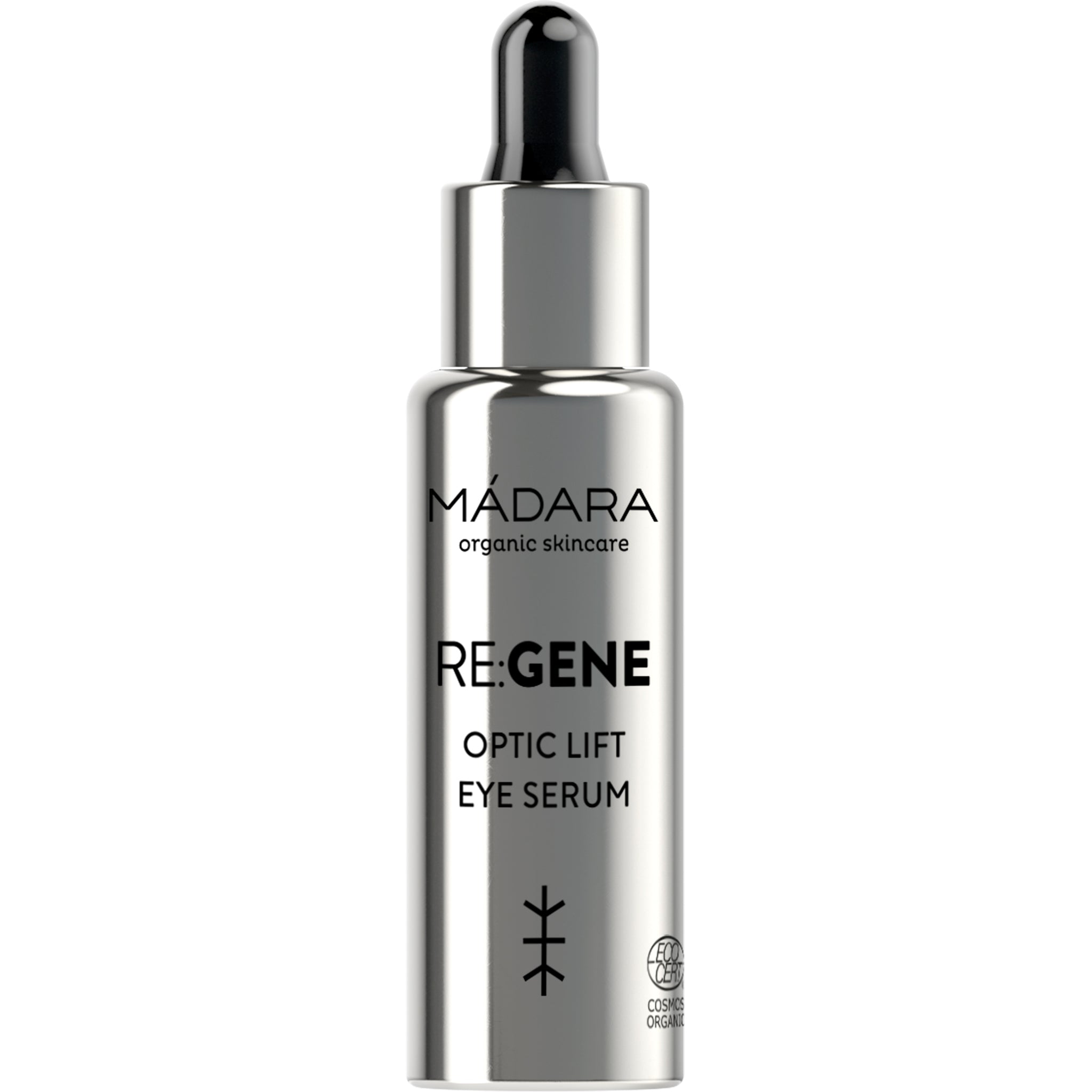 Certified Organic

Natural Product

Not tested on animals

Vegan Product

Vegetarian Product
TIME MIRACLE | RE:GENE Optic Lift Eye Serum
---
Gravity and age-related changes visibly manifest as thinning undereye skin, sagging eyelids and wrinkles. These signs of ageing are primarily caused by a decrease of collagen, elastin and hyaluronic acid.
Darkening of undereye skin is another common concern. The eye area contains a rigid network of capillaries. Age-related weakening of capillaries and leakage of blood pigment results in visible hyperpigmentation.
This opulent, luxuriously soft serum delivers intensive, respectful care for the most demanding skin, unveiling an instantly redefined and illuminated eye contour. Hydroxyproline targets the loss of firmness.
EyeBright periocular complex helps to maintain capillary resistance, to prevent undereye darkening and a tired appearance. Lumino-minerals of natural origin smooth the appearance of tired, lacklustre skin for a visibly brighter, more radiant and confident look. Scientifically developed, clinically tested, completely natural.
Apply a few drops to clean skin morning and/or night. Follow with eye cream.