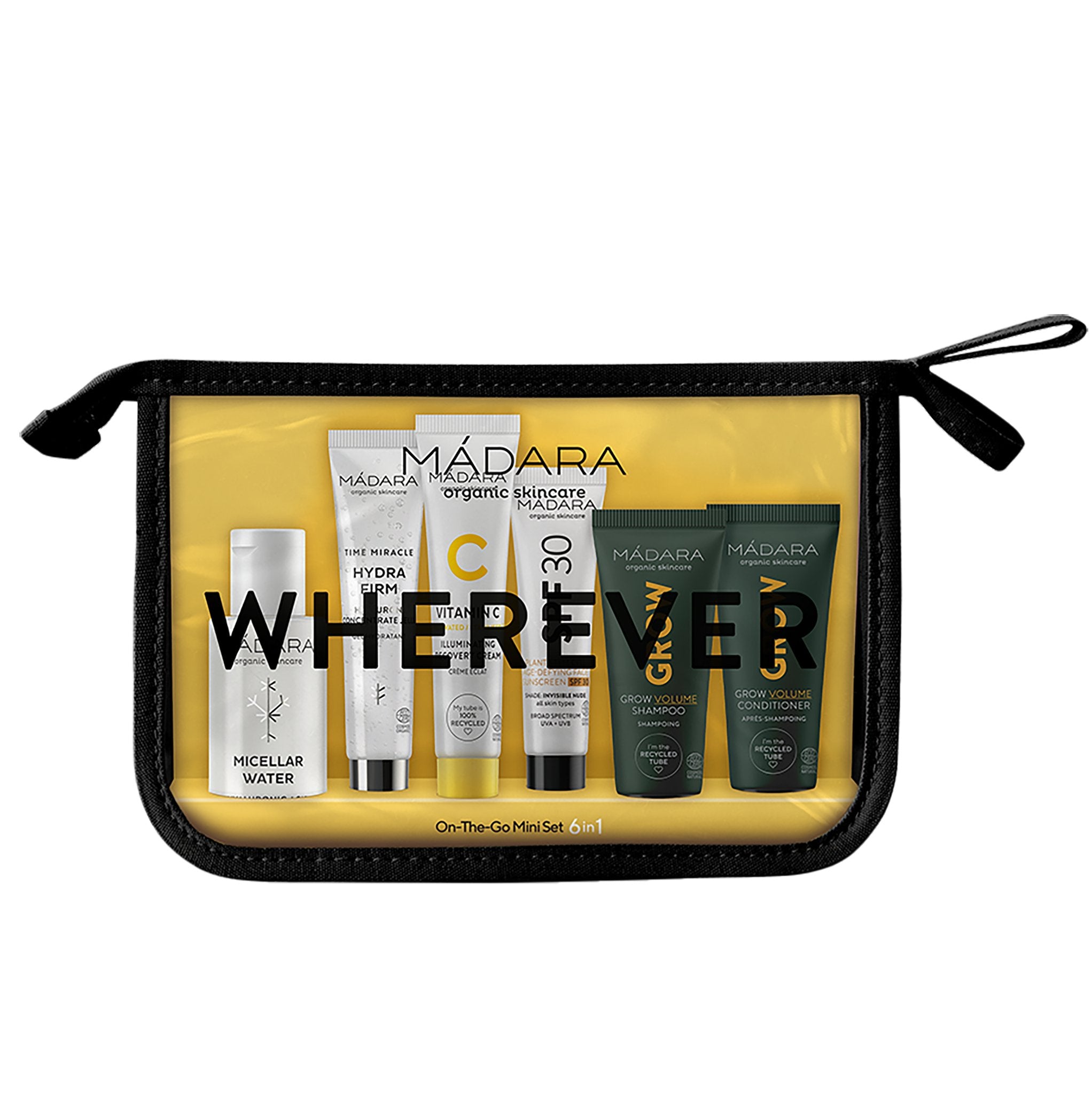 Certified Organic
WHEREVER | On-The-Go Mini Set 6 in 1 - Worth £47.70
Gift Pack
---
Worth £47.70
No matter where your journey leads, ensure you arrive with a radiant complexion and lush locks.
This specially curated collection includes 6 MÁDARA minis designed to cover all the essential steps of your daily beauty routine. From effortless skin cleansing, hydrating, and protecting to hair care powered by mushroom growth-boosting technology, they've got you covered.
Here's what's included:
Crafted for those who are always on the move, this set is perfect for both trial and travel. Everything comes neatly packed in a reusable, travel-friendly PET bag, making it a thoughtful gift for your loved ones.