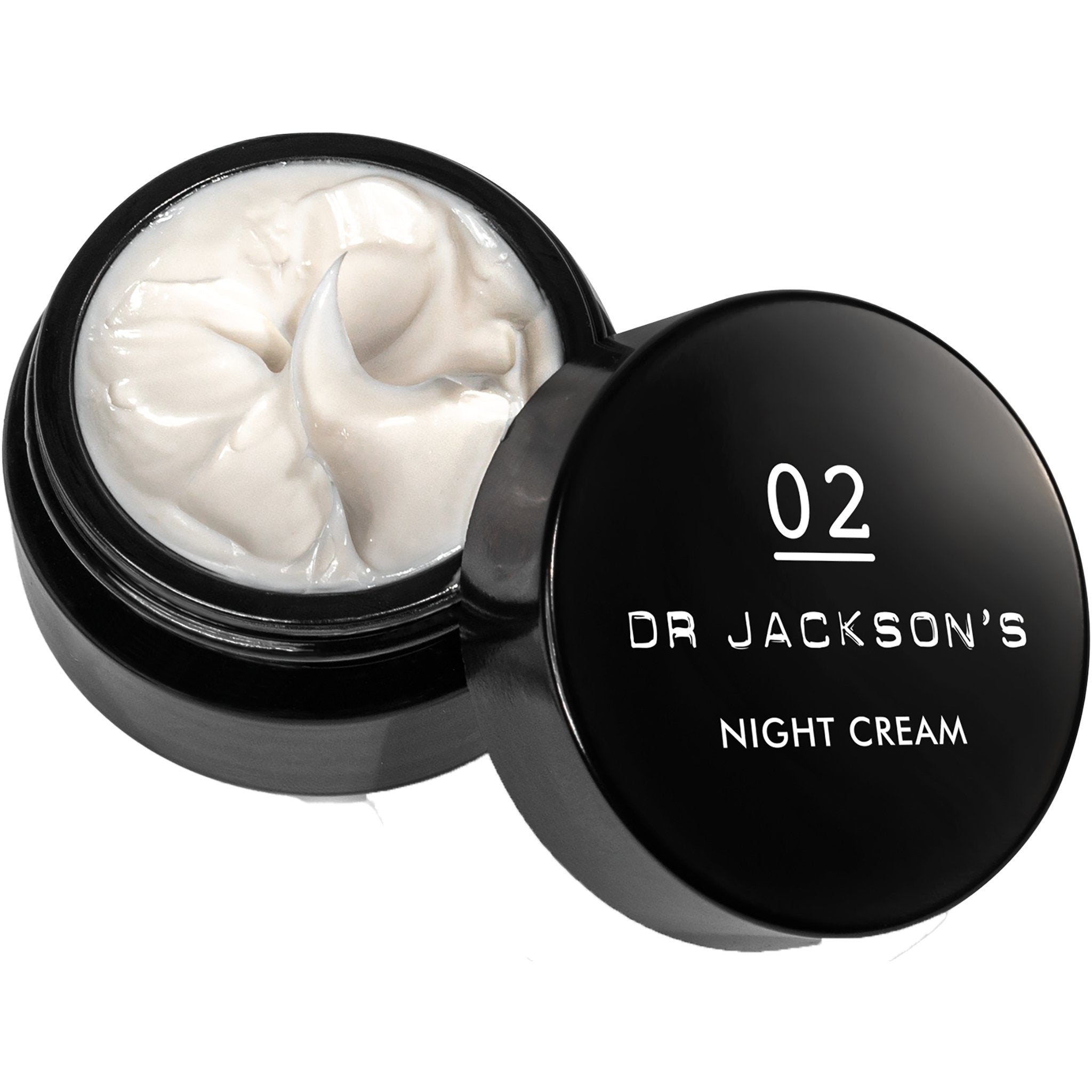 Halal Product

Natural Product

Not tested on animals

Vegan Product

Vegetarian Product
02 Night Cream
---
Experience the award-winning night cream that will transform your skin while you indulge in a peaceful slumber. This intensely rich and deeply nourishing moisturizer is an indispensable part of your nightly routine. Enriched with potent and aromatic botanicals, it works in perfect harmony to rejuvenate dry skin and minimize fine lines. Kigelia fruit extract firms and evens the skin tone, while baobab seed oil provides essential vitamins and antioxidants for protection against environmental pollutants. The soothing properties of frankincense calm and revitalize the complexion, while mango seed butter deeply nourishes. Wake up to a refreshed, radiant, and youthful appearance with this natural night cream specially formulated for sensitive skin.
Introducing the plant-powered gem, 02 Night Cream, which nurtures and revitalizes your skin as you sleep. This replenishing vegan moisturizer combines the goodness of natural ingredients with cutting-edge scientific advancements, ensuring visible results from the very first application. Suitable for all skin types, including sensitive, dry, and combination skin, it delivers long-lasting hydration throughout the night. Clinical trials have demonstrated that a single application of this moisturizer works its magic for up to eight hours, providing optimal nourishment and moisture.
The nutrient-rich botanicals in this 02 Night Cream work harmoniously to nourish and soften your skin while you enjoy a restful sleep. Kigelia fruit extract soothes and firms, baobab seed oil promotes a smooth and youthful complexion, while fragrant frankincense aids in relaxation and soothes the skin. Additionally, the enriching properties of mango seed butter offer protection against environmental contaminants. Treat your skin to the rejuvenating benefits of this exquisite night cream, and awaken to a refreshed and luminous complexion.