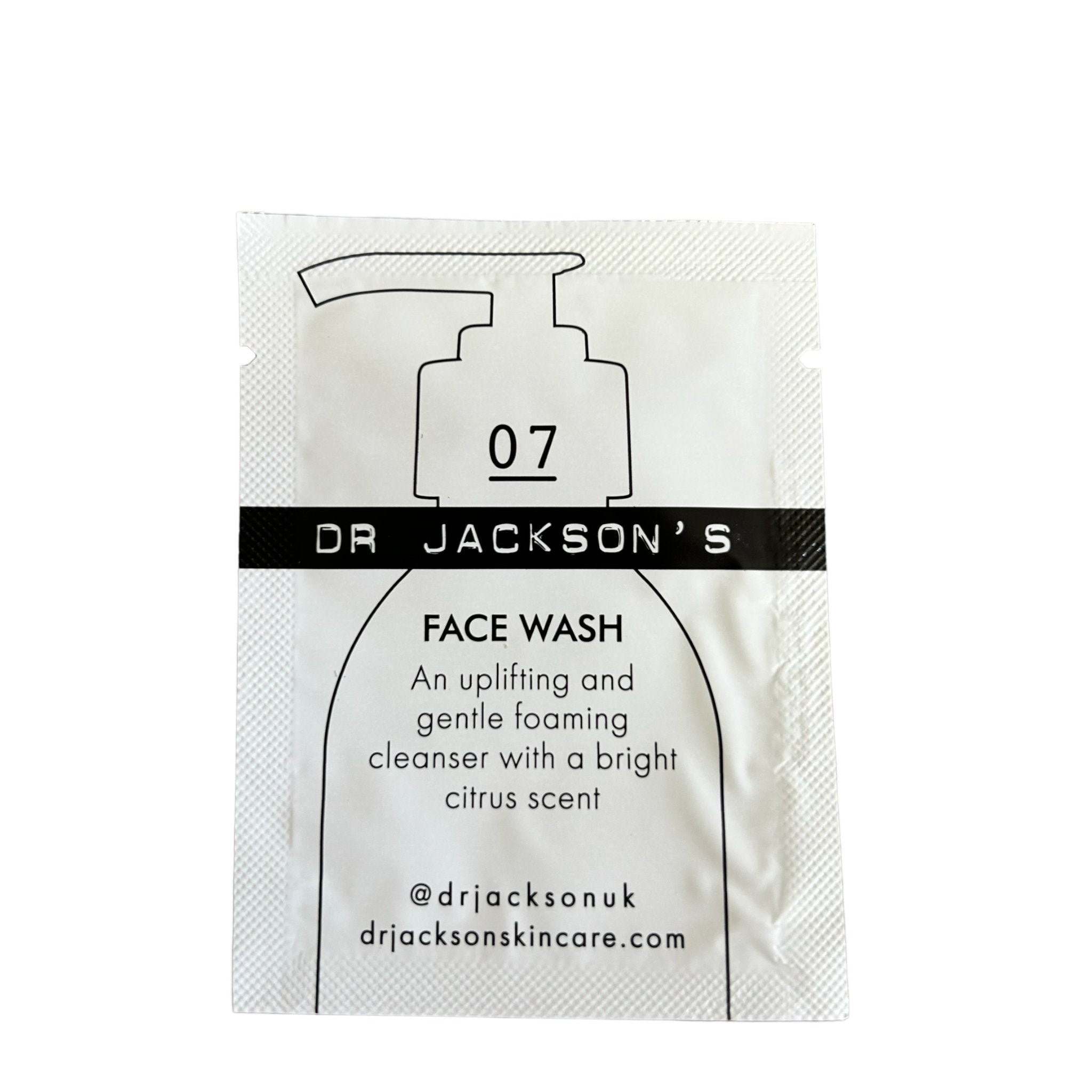 Halal Product

Natural Product

Not tested on animals

Vegan Product

Vegetarian Product
07 Face Wash
---
Indulge in the award-winning face wash that will transform your skincare routine. This gentle cleanser effectively cleanses and hydrates, unveiling clear, clean, and clarified skin. Specially formulated for even the most sensitive skin, this sulphate-free cleanser is enriched with botanical ingredients that effortlessly remove dirt and control oiliness without compromising the skin's natural moisture. The fruit acids found in pomegranate's red seed arils act as a gentle exfoliant, providing a natural alternative to harmful microbeads. A synergy of botanicals including baobab, kigelia, mandarin, lemon, Roman chamomile, and pomegranate work harmoniously to cleanse and protect your skin. The invigorating citrus scent of this oil control face cleanser awakens the senses in the morning and clears the mind before bedtime.
Powered by plants, the beloved 07 Face Wash offers effective cleansing without causing dryness. This gentle foaming cleanser combines the power of natural ingredients with cutting-edge science, delivering proven effectiveness. Suitable for all skin types, it is particularly beneficial for oily/combination and sensitive skin.
The nutrient-rich botanicals in 07 Face Wash work in synergy to bestow a naturally healthy complexion. The antioxidant properties of pomegranate shield against environmental damage, combat hyperpigmentation, and soothe the skin with its anti-inflammatory benefits. Kigelia contributes to firmness, brightness, and even skin tone while protecting against pollutants. Baobab nourishes and strengthens, unveiling your skin's inherent radiance. The aromatic citrus oils refresh, stimulate, and clarify the complexion, completing the rejuvenating experience. Embrace this exceptional face wash and discover the beauty of naturally revitalized skin.