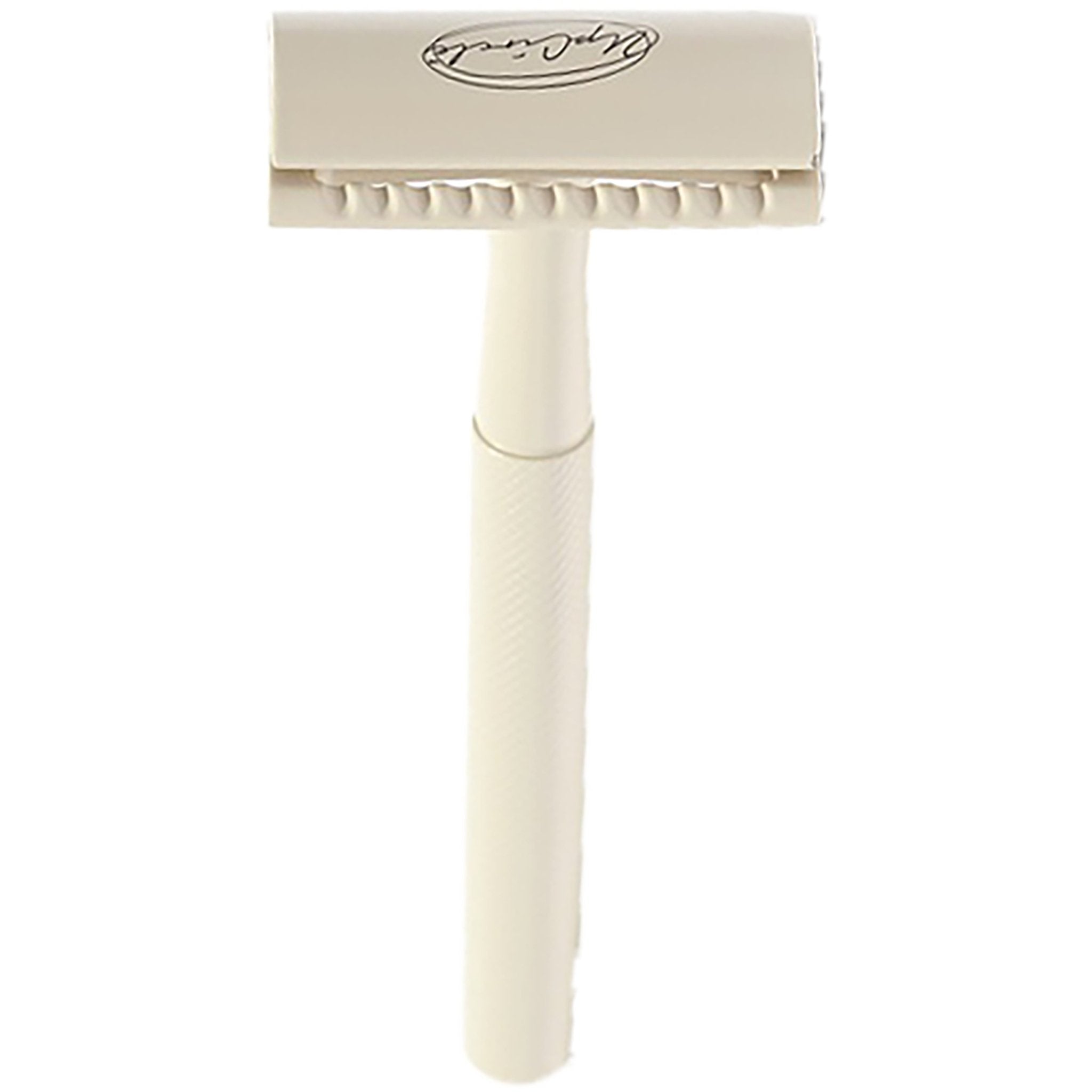 Natural Product

Not tested on animals

Vegan Product

Vegetarian Product
Safety Razor
1 x Razor
---
The chrome safety razor, recognized with an award, offers a superior shave with reduced irritation. It's also an eco-friendly option, as it's 100% plastic-free and non-disposable. Instead, you can replace the blades with refill packs.
Designed for both men and women, this reusable razor can be used on both the face and body. To achieve the best results, it's recommended to avoid applying pressure when using the razor. Simply hold the handle gently and let the weight of the razor head glide over your skin.
The razor has been recognized as the "Best Tool of the Trade" in the 2021 Natural Health Beauty Awards. Each purchase of this plastic-free razor includes two complimentary blades.
Complete the family with the UpCircle Razor Stand and Refill Blades