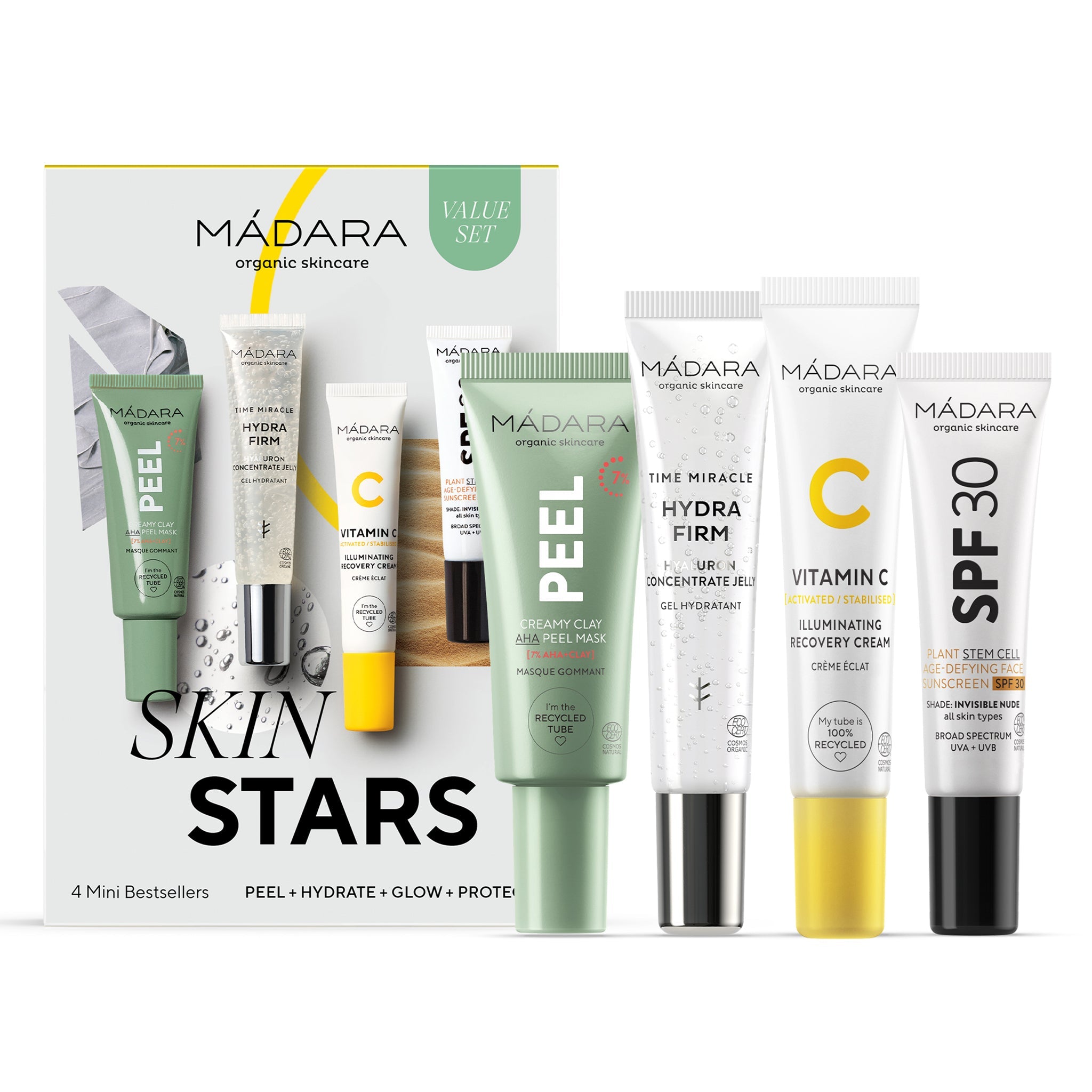 Certified Organic
Skin Stars 4 Mini Bestsellers Set - Worth £35
Gift Pack
---
Prepare yourself for exciting new discoveries!
Discover a meticulously curated assortment of MÁDARA skincare minis, carefully chosen to provide you with clear, beautifully hydrated, and safeguarded skin. This collection is ideal for those venturing into the realm of organic beauty or seeking their next go-to skincare essentials.
Contained within this set are all the essentials necessary to exfoliate lifeless cells, enhance hydration, radiate a healthy glow, and shield your face from the harmful effects of UVA/UVB exposure. It's the perfect companion for both trial and travel.
Included in this set are:
Prepare yourself for a transformative skincare experience with this compact and gift-worthy assortment
To top it all off, this set comes neatly packaged in a reusable, travel-friendly PET bag, making it an ideal gift for your loved ones. Get this gift-worthy set today and ensure your skin's protection and rejuvenation under the sun.