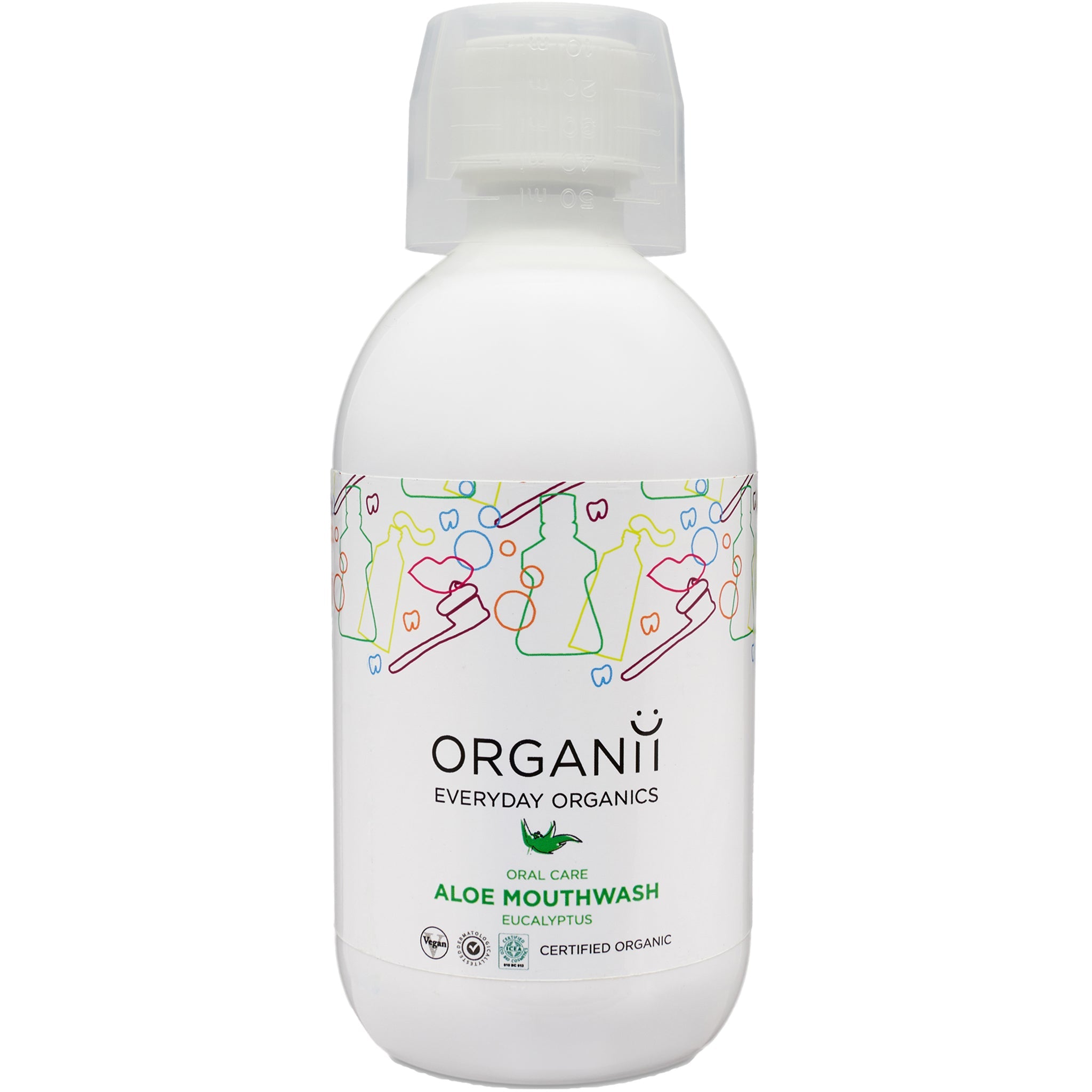 Certified Organic

Natural Product

Not tested on animals

Vegan Product

Vegetarian Product
Mouthwash | Aloe Eucalyptus
500ml
---
ORGANii's aloe mouthwashes are formulated to help keep the mouth healthy while helping to protect the teeth and gums and prevent plaque and tartar build up, bad breath and gingivitis. 
Aloe vera is a natural antifungal and antibacterial plant extract. Research has shown it's as effective as chlorhexidine mouthwash at reducing plaque. It also boosts the creation of collagen, improving the mouth's ability to heal. 
Eucalyptus Mouthwash: Contains Eucalyptus oil which has germicidal properties and works effectively against cavities, dental plaque, gingivitis and more. It is also effective in fighting bad breath.
This product is certified organic by ICEA, registered cruelty free and vegan with PeTA and has been dermatologically tested. 
500ml