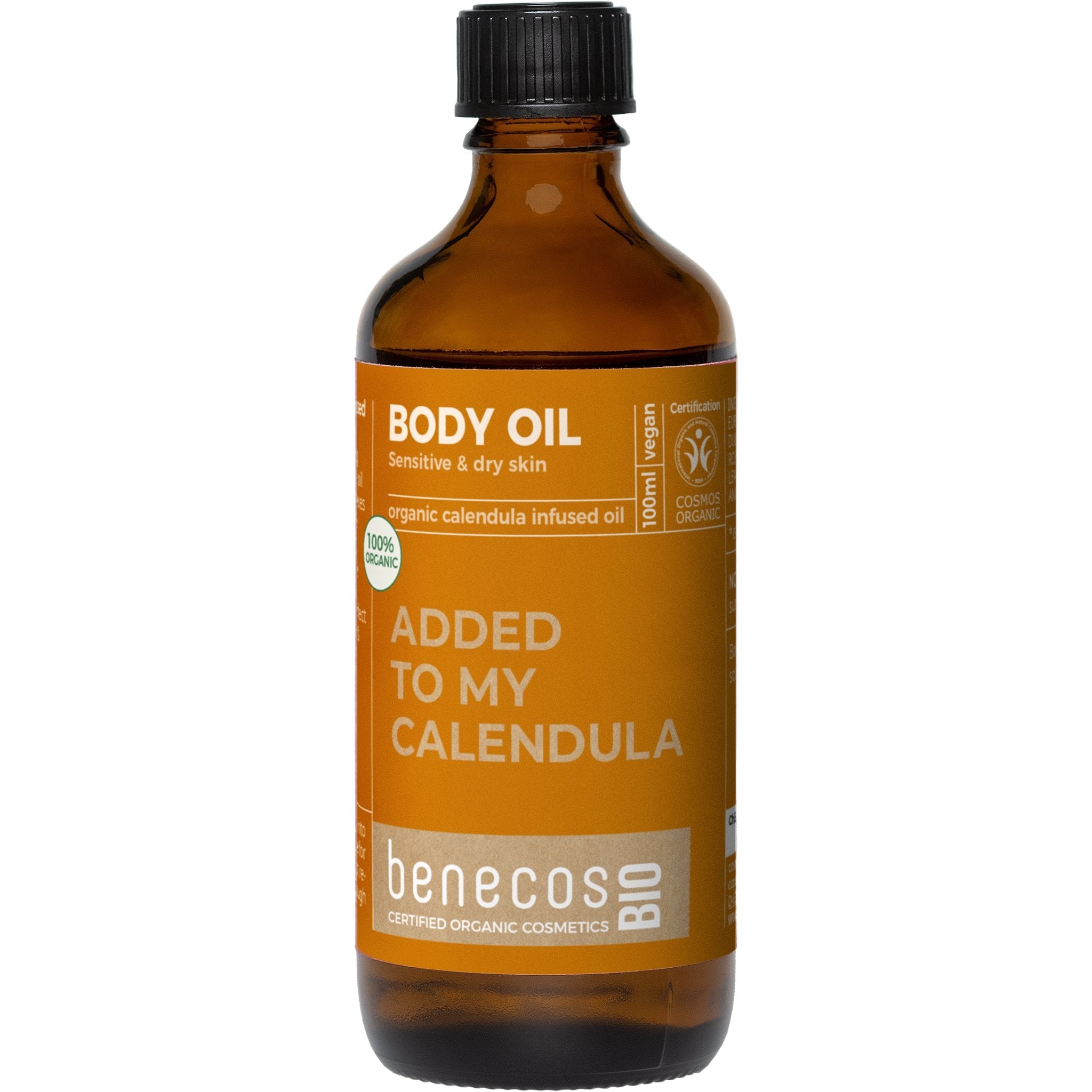 Certified Organic

Natural Product

Not tested on animals

Vegan Product

Vegetarian Product
Added To My Calendula | Calendula Infused Body Oil
100ml
---
Added straight to your calendula!
This 100% organic, wound-healing calendula infused oil is combined with nourishing olive oil that is particularly suitable for sensitive and dry skin due to the oleic acid and vitamin E complexes that gently care for and regenerate cracked, dry skin. Calendula has anti-inflammatory and wound-healing properties that provides a calming and protective effect; its gentle nature also makes it suitable for baby & after-sun care.
Use on your hair for intense moisture and a healthy shine or use on your nails and cuticles to strengthen and prevent breakage. Plus, the benecos BIO oils are dermatologically tested and approved!