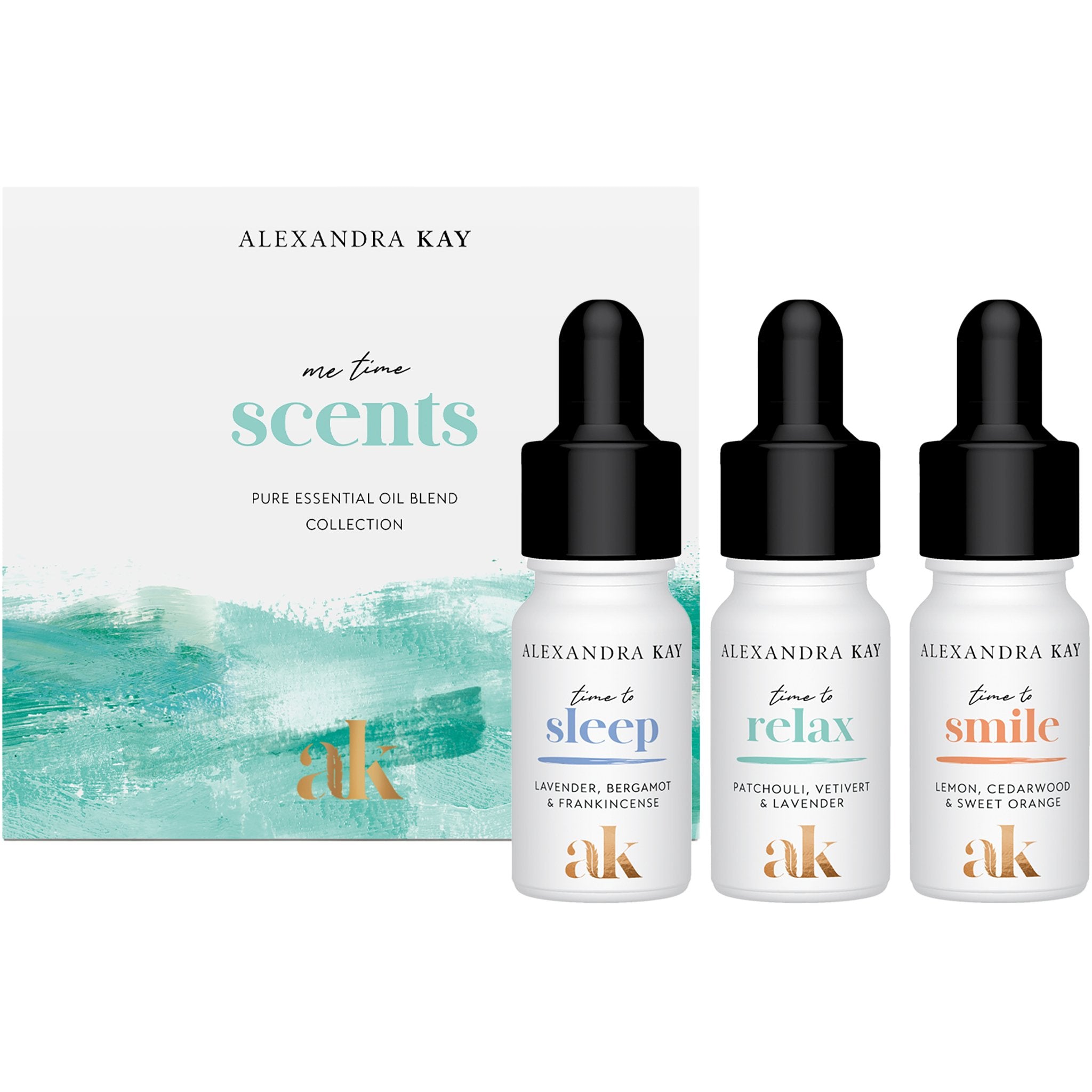 Certified Organic

Vegan Product

Vegetarian Product
Alexandra Kay Me Time Scents - Worth £60
Gift Pack
---
Worth £60
Craft your own aromatic sanctuary with this exceptional 100% natural essential oil wellness gift set from Alexandra Kay.
Included in the set:
3 x 10ml expertly curated, natural essential oil blends
Encompassing Time to Sleep, Time to Relax, and Time to Smile
Ideally suited for wellness gifting and fostering self-care
Possesses the potential to enhance positivity, alleviate anxiety, and promote restful sleep
Suitable for vaporization, inhalation, and massage when paired with a carrier oil
Product Advisory:
Please note that this product is not suitable for use on young infants or children, and direct application to the skin is not recommended. While some essential oils can be diluted with a carrier oil, they might still cause skin irritation, especially in individuals with sensitive skin.