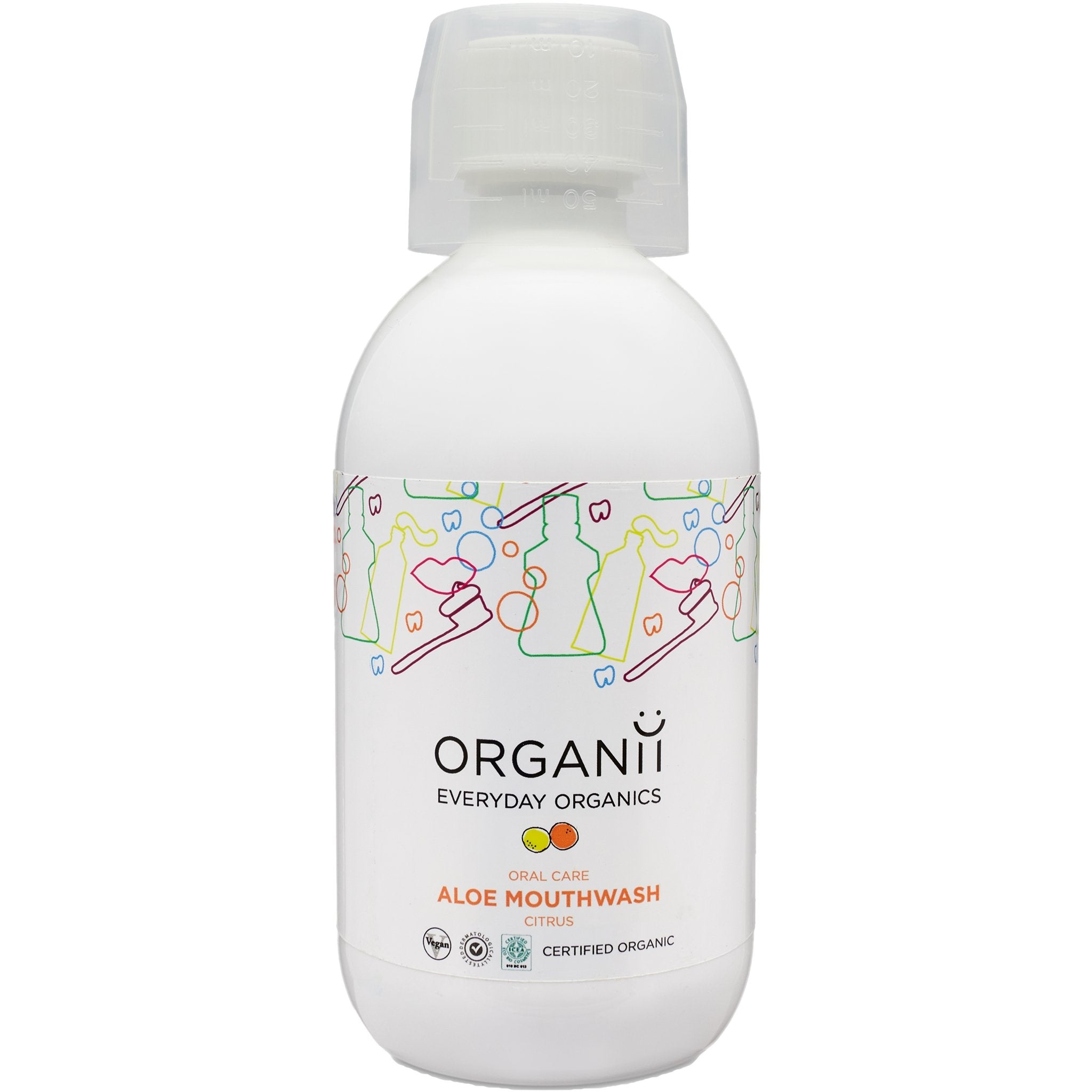 Certified Organic

Natural Product

Not tested on animals

Vegan Product

Vegetarian Product
Mouthwash | Aloe Citrus
500ml
---
ORGANii's aloe mouthwashes are formulated to help keep the mouth healthy while helping to protect the teeth and gums and prevent plaque and tartar build up, bad breath and gingivitis. 
Aloe vera is a natural antifungal and antibacterial plant extract. Research has shown it's as effective as chlorhexidine mouthwash at reducing plaque. It also boosts the creation of collagen, improving the mouth's ability to heal. 
Citrus Mouthwash: Along with aloe vera the ORGANii citrus aloe mouthwash contains essential oils of grapefruit, orange and lemon;
As well as being an effective flavour enhancer, grapefruit oil has antimicrobial effects that help reduce or eliminate harmful strains of bacteria.
Because orange oil has the ability to fight bacterial growth, it can help to protect teeth and gums from infections.
Lemon oil has antibacterial and anti-fungal properties, it works as a natural remedy for many oral conditions, including oral thrush and bad breath. It can also be used to whiten teeth naturally and helps prevent tooth decay.
This product is certified organic by ICEA, registered cruelty free and vegan with PeTA and has been dermatologically tested. 
500ml