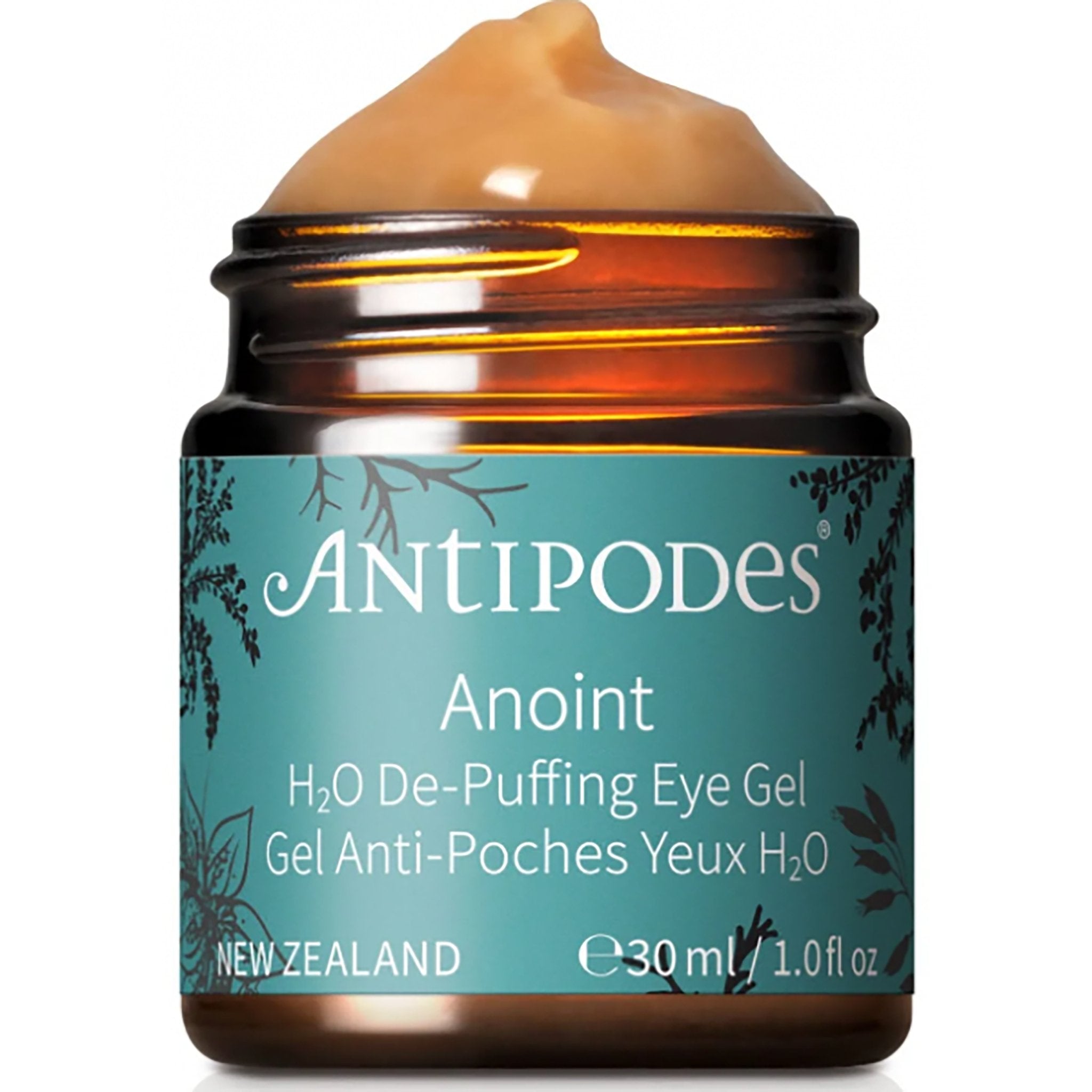 Certified Organic

Natural Product

Not tested on animals

Vegan Product

Vegetarian Product
Anoint H₂O De-Puffing Eye Gel
30ml
---
Revitalize your eyes with the hydrating power of our caffeine-infused eye gel. This certified vegetarian formula is suitable for most skin types, especially when dealing with dehydration or puffiness. Fragrance-free for sensitive skin.
Experience the skin benefits of this cooling and lightweight eye gel. Enriched with seven key bioactive ingredients, it works to hydrate, cool, and protect while diminishing the appearance of puffy eyes. Coffee, red algae, cucumber, and New Zealand superfruits target puffiness, while plant hyaluronic acid, manuka honey, and bamboo provide refreshing hydration, soothing, and protective benefits.
Scientifically validated, our eye gel increases skin hydration by up to 39% after just 2 hours, as demonstrated in a clinical study. After two weeks of use, 88% of participants reported a visible reduction in puffiness.
Rest assured, our eye gel is certified vegetarian by the esteemed UK Vegetarian Society. We're dedicated to sustainability, using recyclable packaging made from 100% biodegradable cardboard sourced from sustainable forests. Our commitment extends to utilizing glass bottles, aluminum tubes, and vegetable-based eco ink for printing.
Transform tired eyes with confidence, knowing you're choosing a product that's not only effective but also aligned with your values.