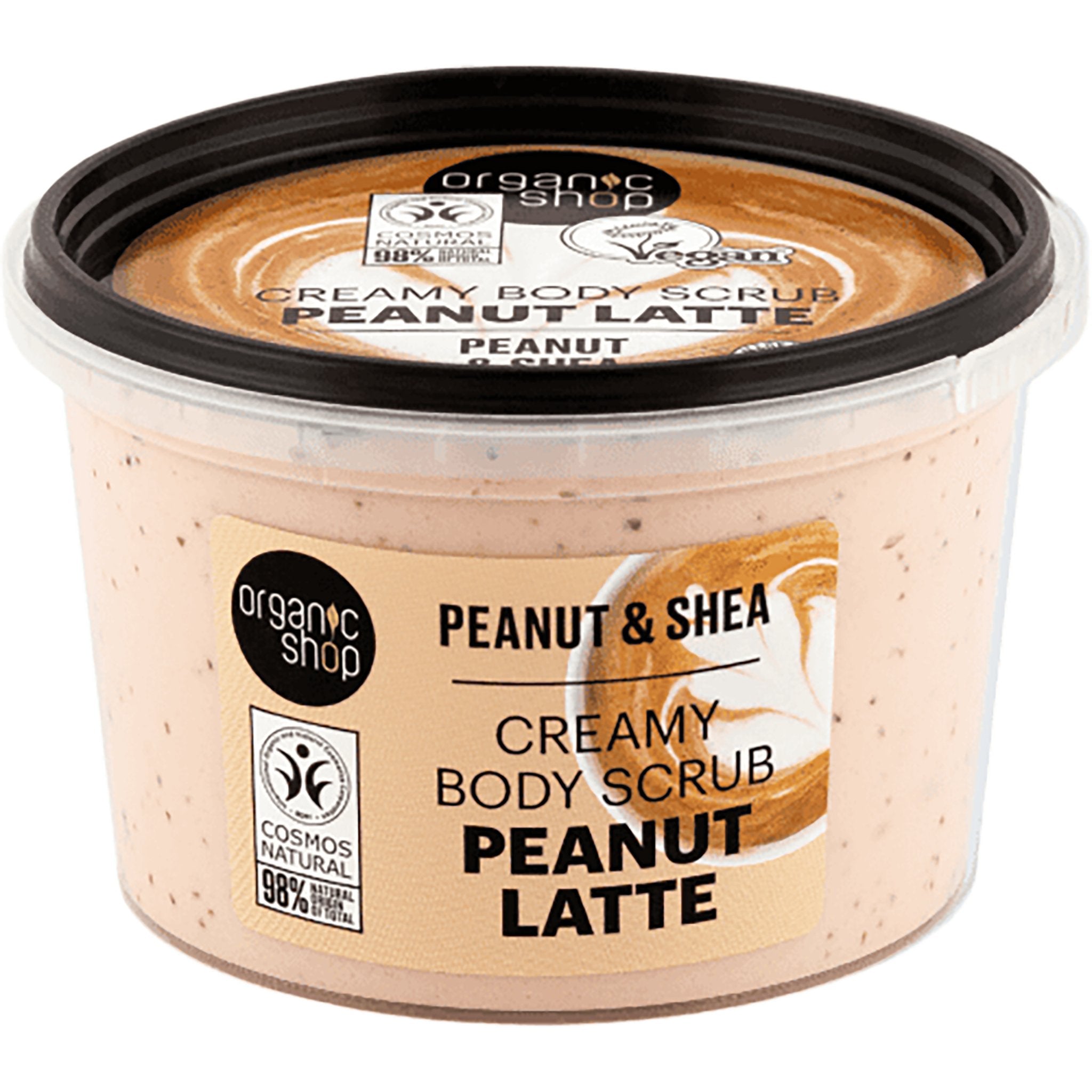 Certified Organic

Natural Product

Not tested on animals

Vegetarian Product
Body Scrub | Creamy Peanut Latte - Peanut & Shea
250ml
---
INTRODUCING THE ORGANIC SHOP 'GET COZY' COLLECTION – a selection of body care essentials boasting warm and comforting fragrances, expertly crafted to cocoon your skin in a snug autumnal/wintry radiance.
Peanut, a rich source of vitamin C, not only brightens the skin but also imparts softness and nourishment.
Shea, renowned for its superb moisturizing properties, is a significant supplier of vitamins A and E, fostering antioxidant activity for a truly luxurious skin care experience.
Experience the revitalizing effects of the Peanut Latte Creamy Body Scrub, which swiftly restores elasticity and tone, leaving your skin irresistibly fragrant and deliciously smooth. Embrace the luxury of radiant, cared-for skin with every use.