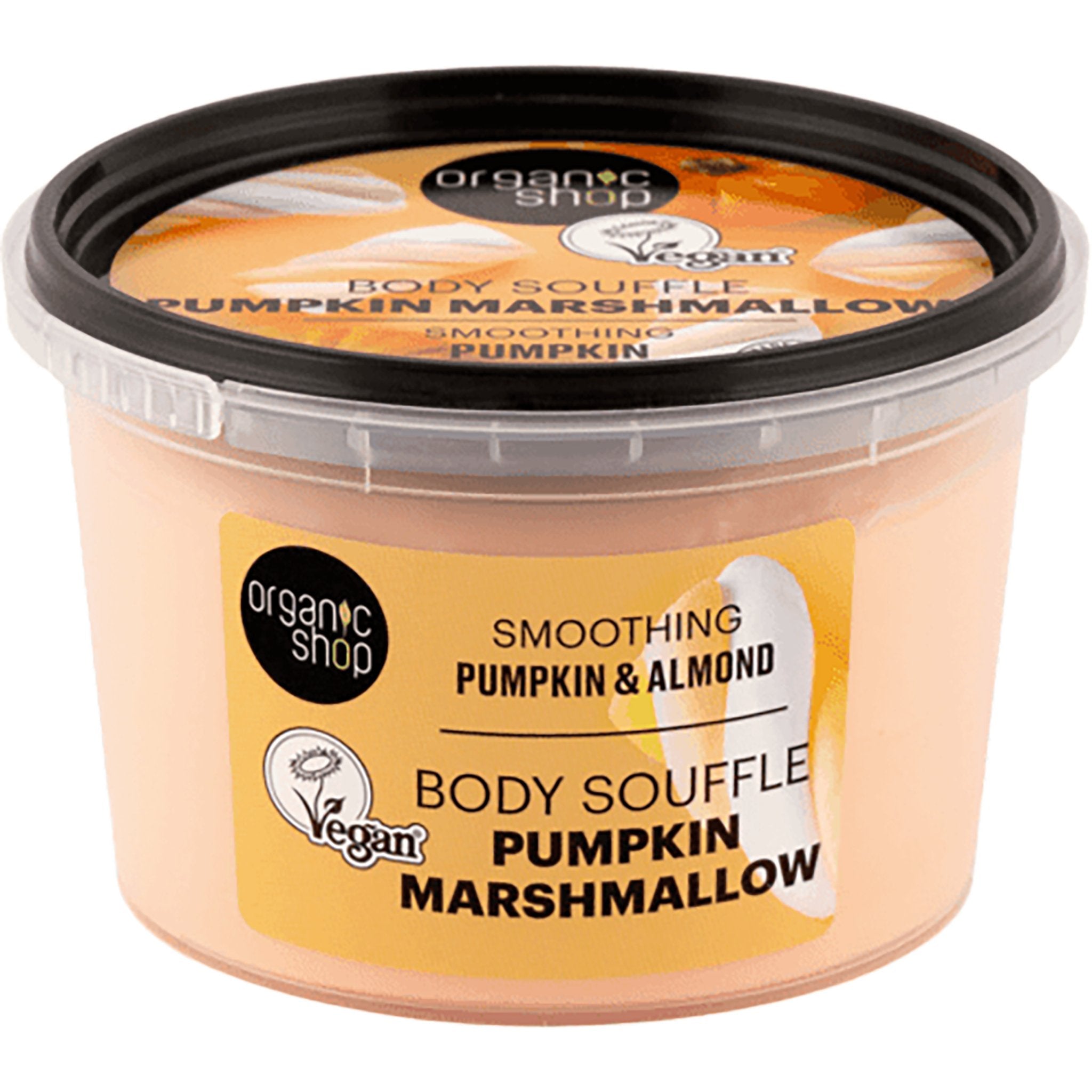 Certified Organic

Natural Product

Not tested on animals

Vegetarian Product
Body Souffle | Pumpkin Marshmallow & Almond
250ml
---
PRESENTING THE ORGANIC SHOP 'GET COZY' COLLECTION – a lineup of body care essentials featuring warm and comforting scents, meticulously crafted to wrap your skin in a snug autumnal/wintry radiance.
Pumpkin, rich in antioxidants, possesses the ability to penetrate deeply into the skin, aiding in the stimulation of collagen production. Almond addresses skin dryness while promoting healthy shedding and renewal, all formulated to complement your cozy autumn ambiance!
Experience the enchanting texture of the Pumpkin Marshmallow Smoothing Body Souffle, nourishing the skin with a magical blend of vitamins. Resulting in clean, soft, and healthy skin, it adds a touch of indulgence to your skincare routine, perfectly capturing the essence of the season.