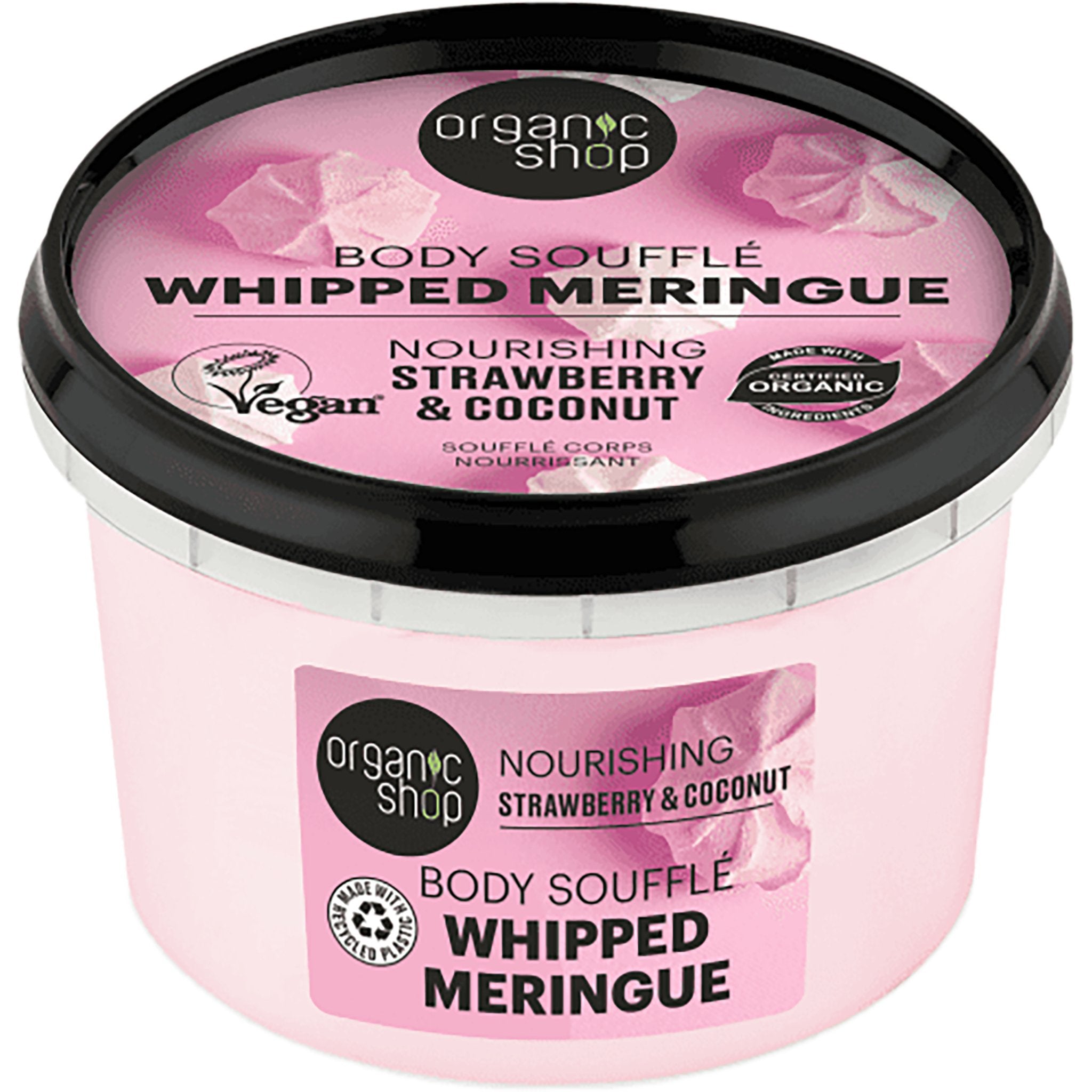 Certified Organic

Natural Product

Not tested on animals

Vegetarian Product
Body Souffle | Whipped Meringue Strawberry & Coconut
250ml
---
Strawberry provides optimal hydration to the skin, fostering flexibility and a vibrant complexion.
Coconut, in addition to its delightful aroma, imparts a nourishing and smoothing effect on the skin.
Indulge in the whipped, delectably fragrant texture of this body soufflé, delivering profound hydration and silkiness. A delightful treat for both body and soul, it serves as the ideal remedy for dry skin post-shower.