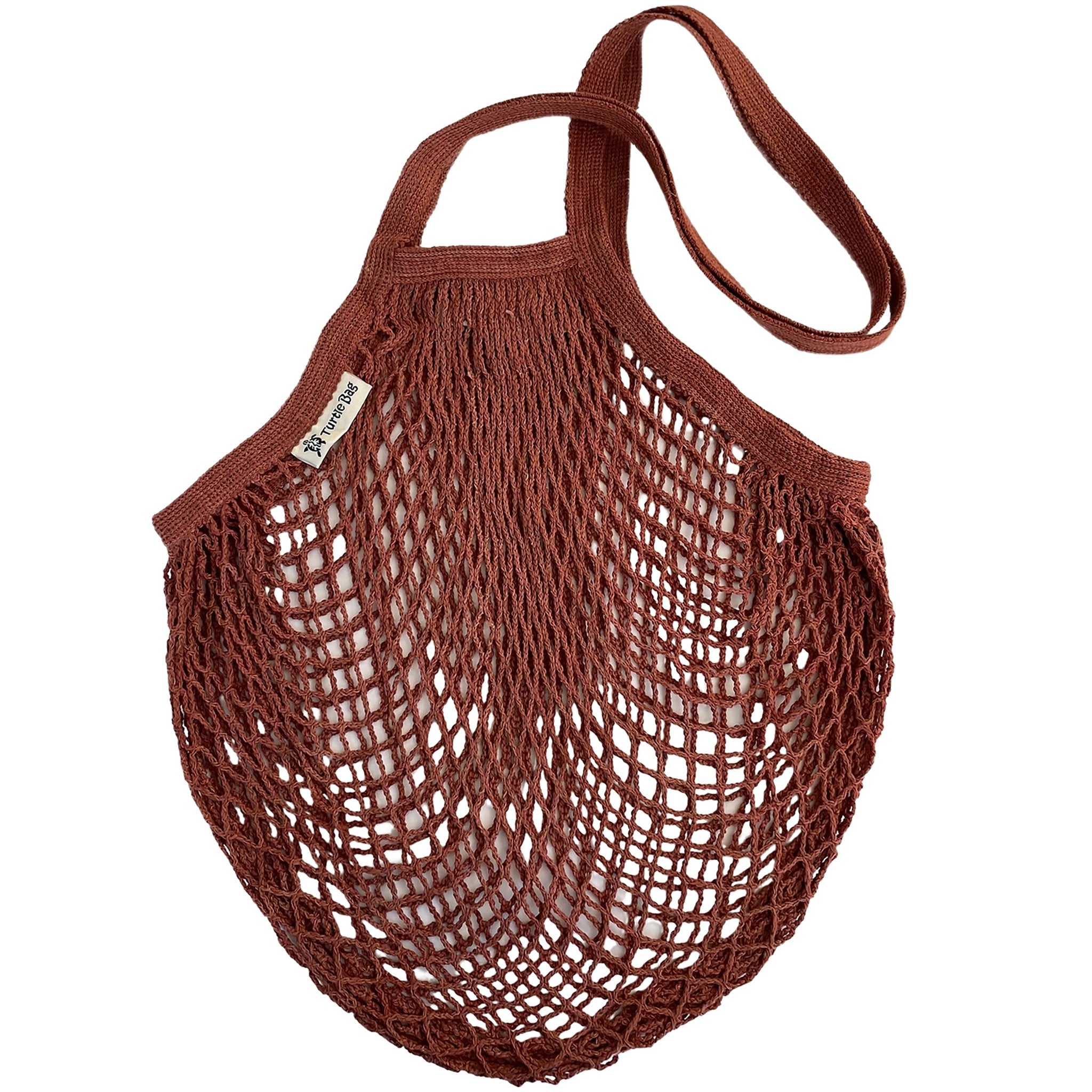 Long Handled String Bag
1 x Bag
---
Introducing the Botanics Range, featuring organic cotton string bags that have been beautifully dyed using the gifts of Mother Earth.
With the aid of the pomegranate, flame of the forest, and madder plant, Turtle Bags offer a selection of three new earthy colours: Cocoa, Ochre, Spice, and Sage.

For your convenience, these bags are machine washable at 30°C. Please be aware that due to the use of natural dyes, the colours may fade slightly after a few washes. To preserve the integrity of the bags, avoid tumble drying them.
The naturally robust, timeless organic cotton string bags have been approved by Which? and can hold up to 40kg, demonstrating their exceptional strength and resilience. They are great for over the buggy, pushchair, wheelchair or your shoulder!
Additionally, these bags have earned certification under the Global Organic Textile Standard (GOTS), ensuring that the fabric is produced without the use of chemical pesticides or fertilizers, and that farmers receive safe working conditions and fair wages.
Also Available :  Short Handled String Bag