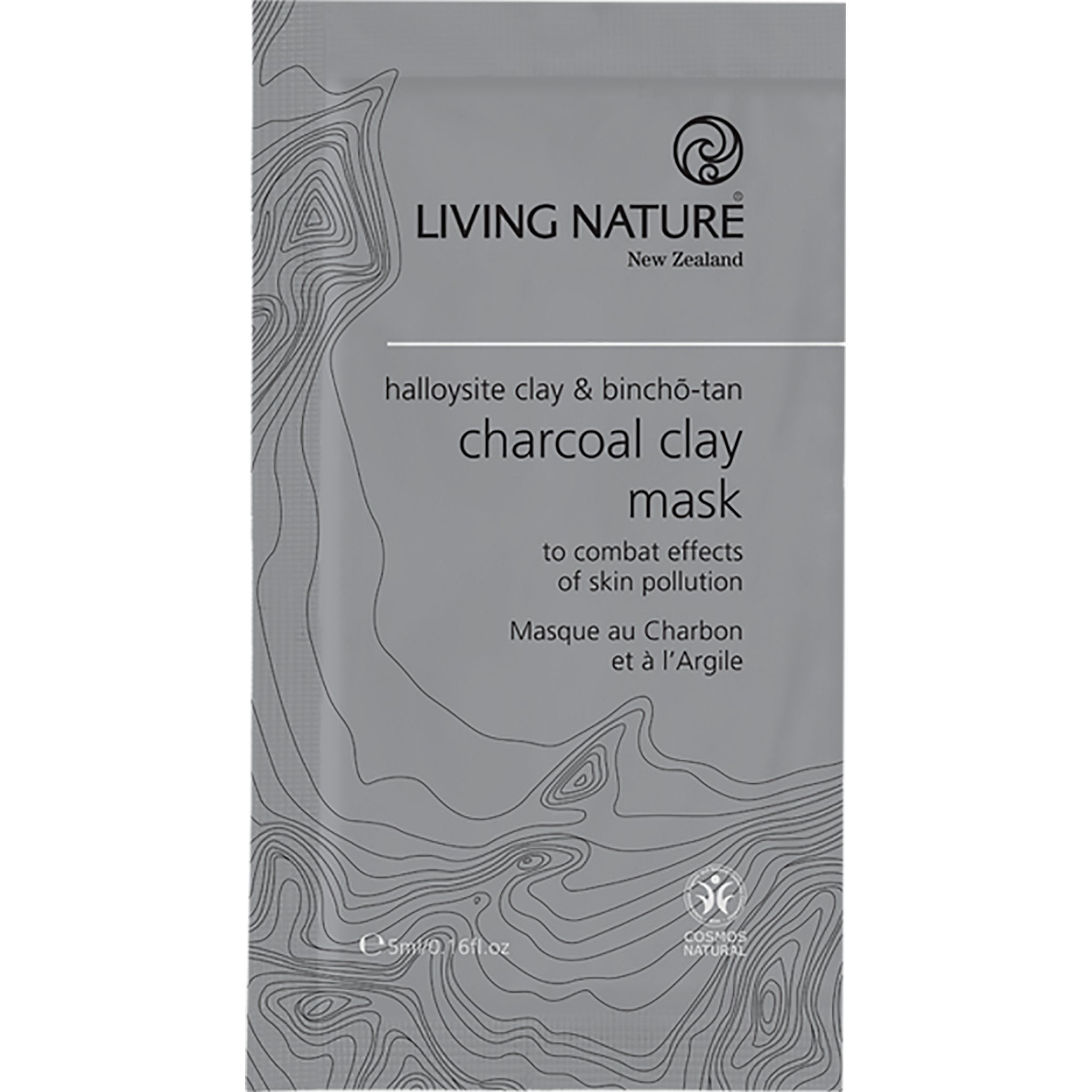 Natural Product

Not tested on animals

Vegetarian Product
Charcoal Clay Mask
10 x 5ml sachets
---
Living Nature's certified natural Charcoal Clay Mask is formulated with natural anti-pollutant, skin detoxifying ingredients to restore skin balance and leave you with a healthy, refreshed, glowing complexion.

Air pollution is one of the main contributing environmental pollution risks to our health and especially our skin. Present in both cities and rural areas, pollutants suffocate your skin by accumulating on the surface; harmful chemicals and toxins can attach themselves to these particulates and penetrate pores. These harmful substances can diffuse into deeper layers and induce skin irritations, skin sensitivity and premature ageing, as well as a dull, dry complexion.

To combat skin pollution, Charcoal Clay Mask has been formulated to detox, purify and strengthen your skin's protective layer with active Bincho Tan Charcoal and 'super berry' Schisandra Chinensis. Halloysite Clay absorbs excess oils and aids in drawing out impurities, and skin superfoods Avocado Oil and Coconut Oil work to feed, nourish and soften skin. Organic Manuka Honey and Shea Butter add moisture while reducing inflammation and anti-oxidant rich Vitamin E helps to fight free radical damage.

Suitable for all skin types
10 x 5ml sachets.