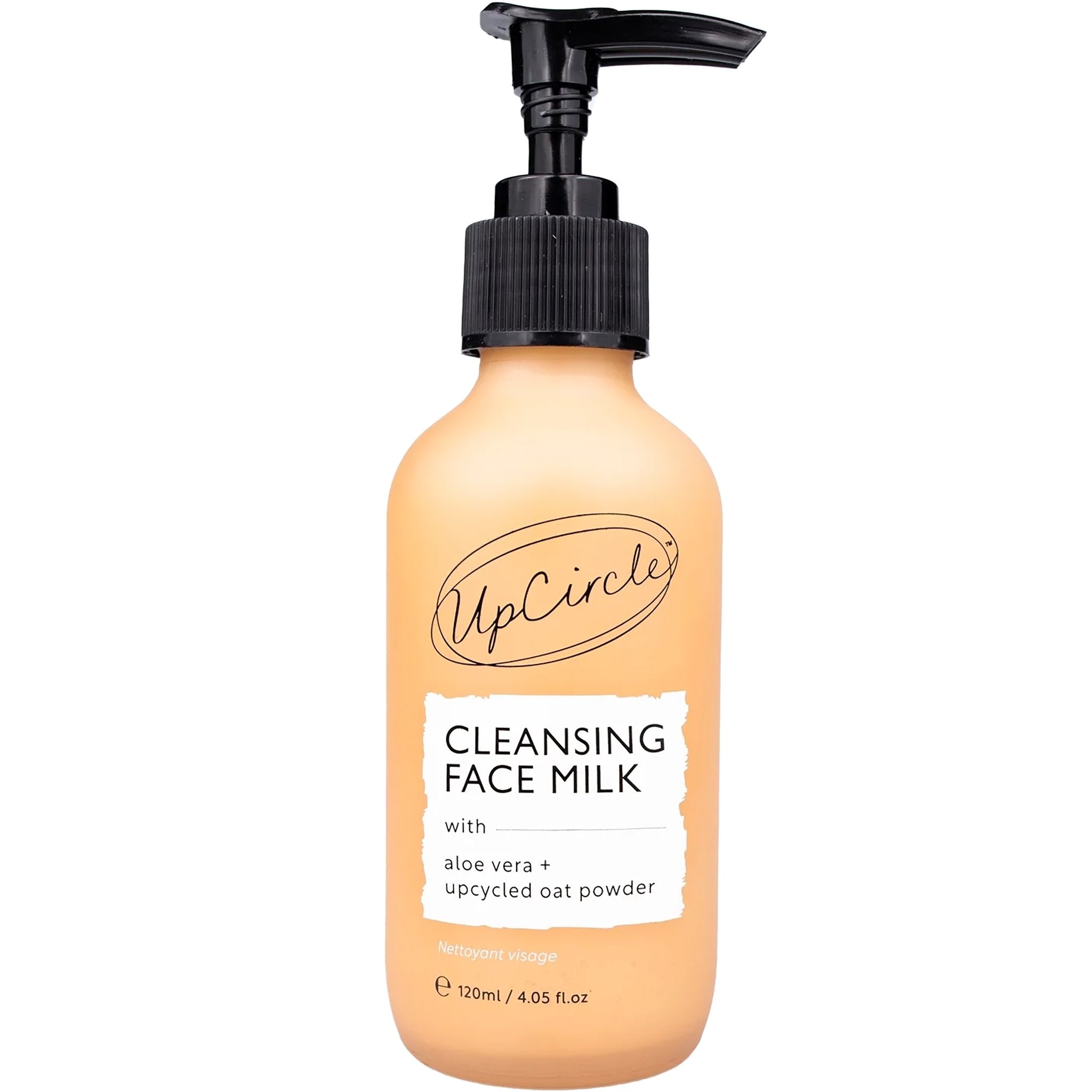 Natural Product

Not tested on animals

Vegan Product

Vegetarian Product
Cleansing Face Milk | Aloe Vera & Oat Powder
---
This facial cleansing milk is a gentle and nourishing solution for your daily skincare routine. It features upcycled oat powder sourced from the food and drink industry, which helps to repair and replenish the skin's natural moisture barrier upon application.
With its creamy, milky consistency, oat cleanser hydrates and nurtures your skin. It's like adding oat milk to your latte, with other skin-loving ingredients acting as the syrup shots.
This vegan face wash is suitable for all skin types and leaves your skin feeling silky smooth. It's even dermatologically approved for use on sensitive skin and is safe for babies and children.
Make UpCircle oat cleansing milk a part of your daily skincare regimen and enjoy the benefits of its gentle yet effective formula!