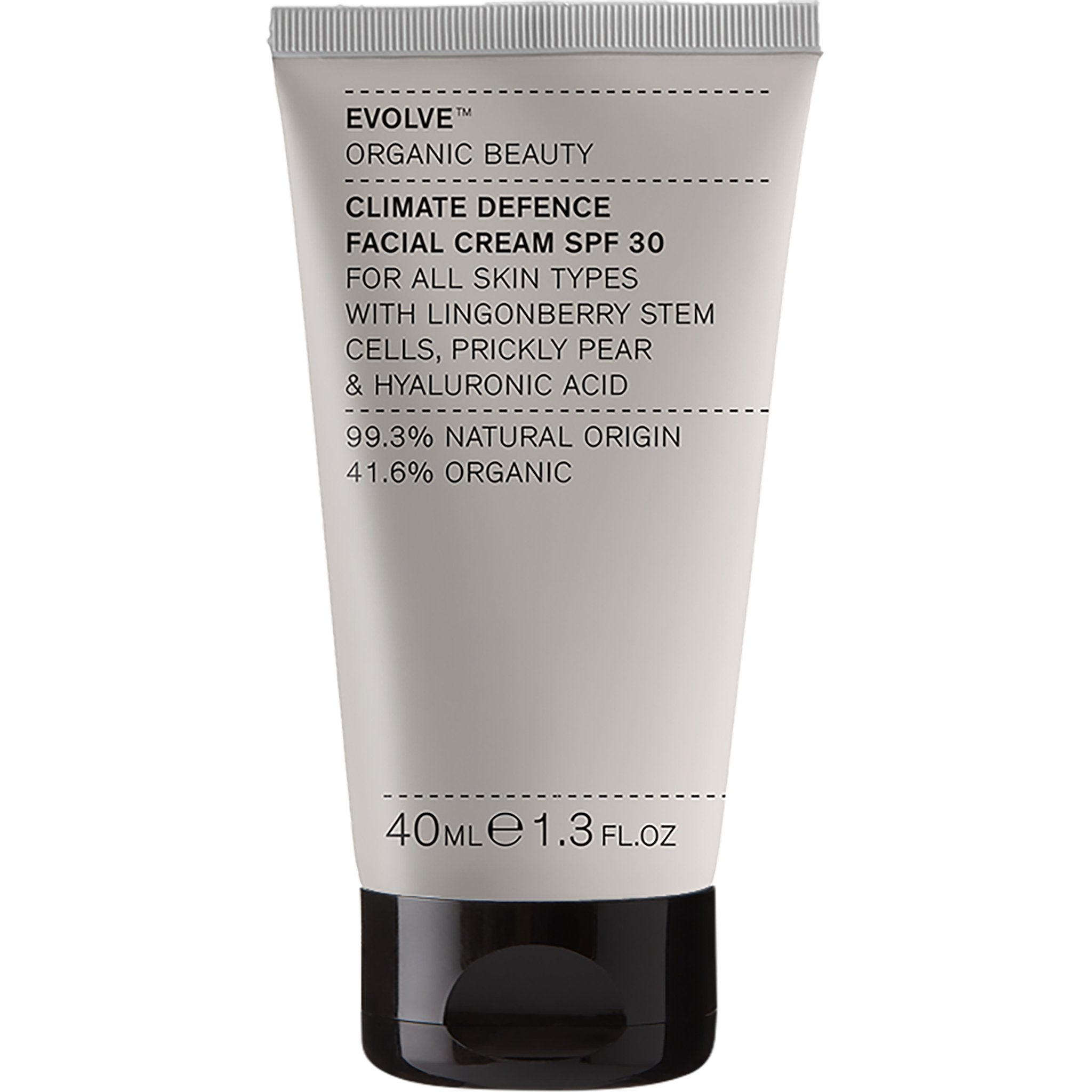 Certified Organic

Natural Product

Not tested on animals
Climate Defence SPF 30
40ml
---
Suitable for all skin types, the Climate Defence Facial Cream offers a remarkable solution for safeguarding your skin.
This SPF 30 face cream is formulated with non-nano Zinc Oxide, providing broad spectrum protection against both UVA and UVB rays. With its untinted formula, it ensures a natural and reef-friendly approach to sun protection.
Enriched with the power of lingonberry stem cells, this cream fortifies your skin against the harmful effects of sun radiation and free radicals, all while improving skin texture for a smoother complexion. The inclusion of prickly pear cactus extract deeply hydrates and soothes the skin, alleviating any irritation or discomfort. Additionally, hyaluronic acid works to promote a firmer and plumper appearance, effectively sealing in moisture for lasting hydration.
Experience the ultimate defense for your skin with the Climate Defence Facial Cream. Regardless of your skin type, embrace the nourishing benefits of this remarkable cream, ensuring your skin stays protected, hydrated, and rejuvenated throughout the day.