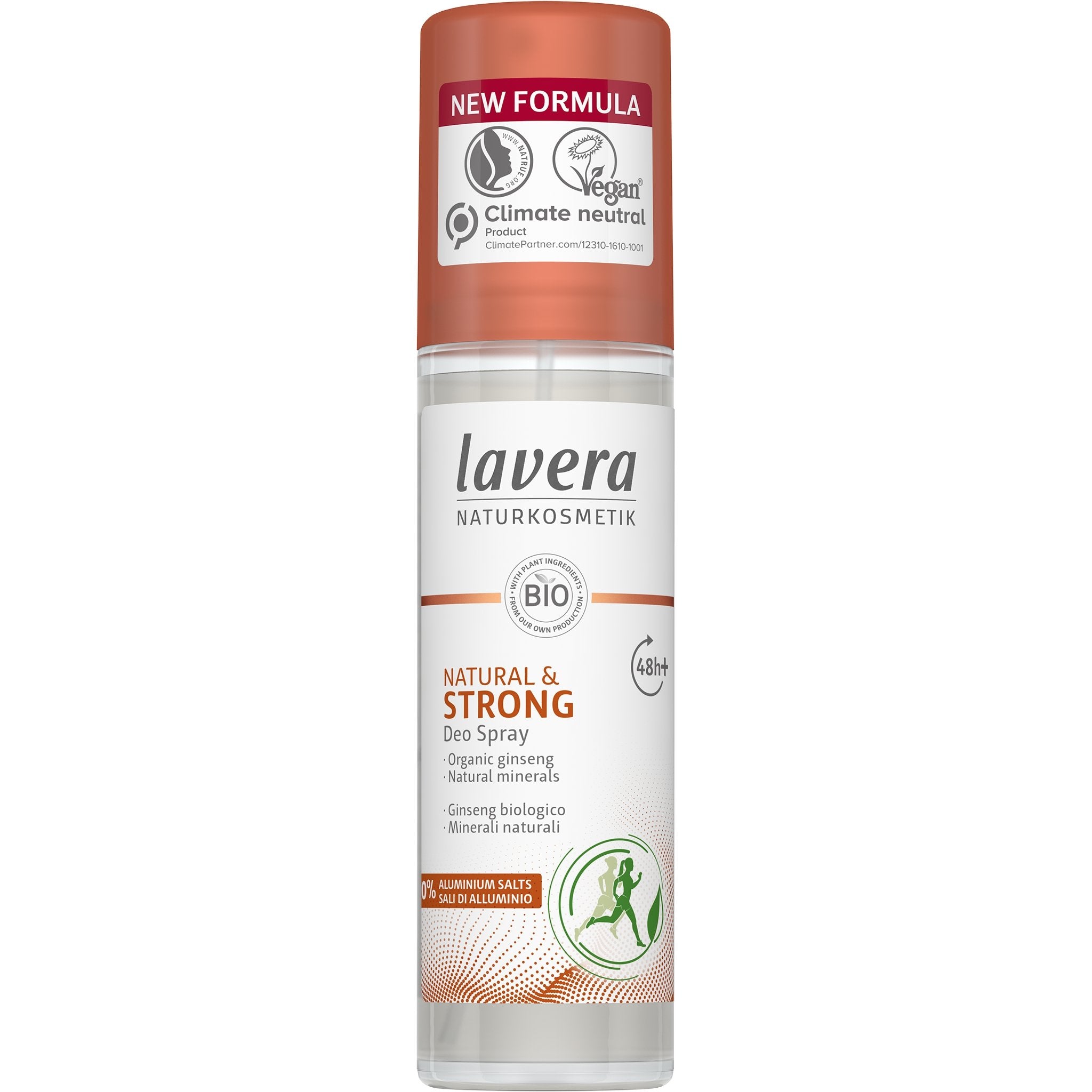 Certified Organic

Natural Product

Not tested on animals

Vegan Product

Vegetarian Product
Natural & Strong | Deodorant Spray
75ml
---
Lavera Deodorant Spray Natural and Strong
protects against unpleasant body odour for over 48 hours even during physical exercise. The natural minerals helps to reduce sweat without blocking your pores as well as inhibiting odour causing bacteria reducing the formulation of sweaty odour.
Organic
Gingseng has a antibacterial effect.
This
organic deodorant
is free from aluminium salts but still provides reliable protection and long lasting freshness as well as letting your skin breath.
Benefits
Yes
No Aluminium Salts
Yes
Helps prevent bacteria from forming
Yes
Effective protection against body odour
Yes
Easy to apply
Yes
Kind to skin
Yes
Suitable for all skin types
Yes
Fresh subtle fragrance
Yes
Doesn't clog pores
Yes
Lets your skin breath