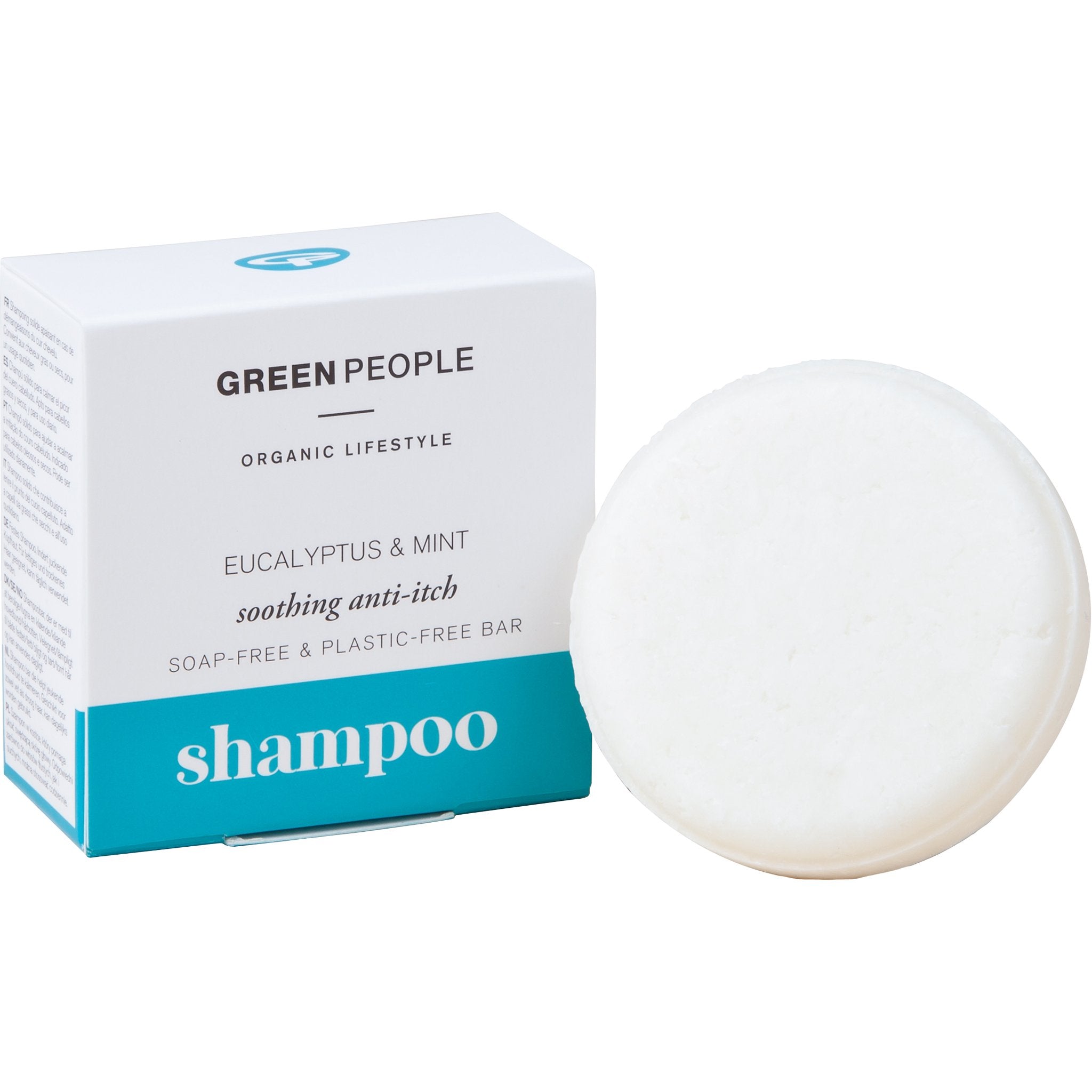 Certified Organic

Natural Product

Not tested on animals

Vegan Product

Vegetarian Product
Eucalyptus & Mint Shampoo Bar
50g
---
Maintain a revitalized scalp and fresh hair with this pH-balanced, anti-itch solid shampoo bar.
Environmentally Friendly: the zero-waste approach means no plastic packaging.
Long-lasting: Each bar provides an average of 60 washes or the equivalent of 250ml of Green People's liquid shampoo.
Proven Relief: Celery Seed Extract demonstrates effective anti-flake and anti-itch properties*.
Nourishing Oils: Avocado and Macadamia Seed Oils promote strong and healthy hair.
Natural and Balanced: Free from SLS, this shampoo bar maintains a gentle pH balance, suitable for daily use.
*In a 21-day trial on Celery Seed Extract:
93% of participants reported a soothing effect on their scalp.
93% noticed a reduction in dandruff.
Up to 67% decrease in scalp itching observed for both dry and oily scalps.
Suitable for All Hair Types, including:
Dry hair
Colored hair
Damaged hair
Wavy, curly, and straight hair
Thick and fine hair
Experience the invigorating blend of mint and eucalyptus, providing a fresh and herbal aroma that leaves your hair feeling fresher for longer.