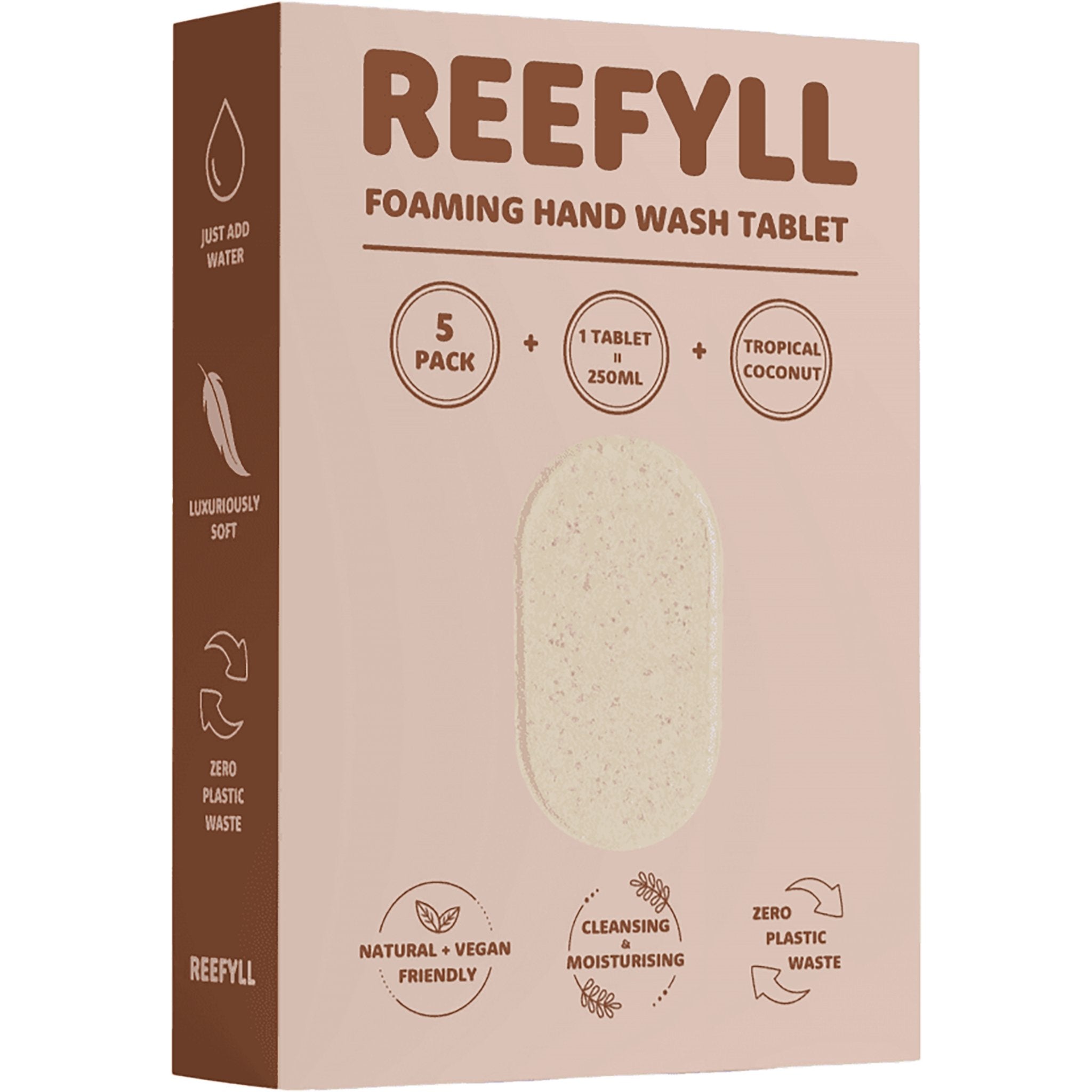 Natural Product

Not tested on animals

Vegan Product

Vegetarian Product
Foaming Hand Soap Refill Tablets | Tropical Coconut
---
Introducing the Tropical Coconut Scent dissolvable hand soap tablets from Reefyll ZERO PLASTIC WASTE HAND SOAP range, designed to be gentle on both your skin and the environment.
By reusing a bottle and adding warm water, you can easily create a luxurious lather by dropping in one of these tablets, which are compatible with all foaming soap dispensers. This not only saves space at home but also helps reduce the carbon emissions associated with transporting bulky traditional hand soaps.
Each hand soap tablet is made with natural ingredients, making it dermatologically tested and safe for even the most sensitive skin. With a lifespan of 6-8 weeks under regular use, these tablets reduce the need for frequent bottle changes and ultimately prevent single-use plastic waste.
By choosing Reefyll hand soap, you are making a conscious effort to reduce your carbon footprint as each lorry of Splash hand soap is equivalent to 12 lorries of traditional hand soap, reducing carbon emissions by up to 90%.
Dissolvable hand soap tablet refill packs are available in 3 and 5 packs, with each tablet replacing the need for a 250ml plastic bottle. Start your zero plastic waste journey today with Reefyll!