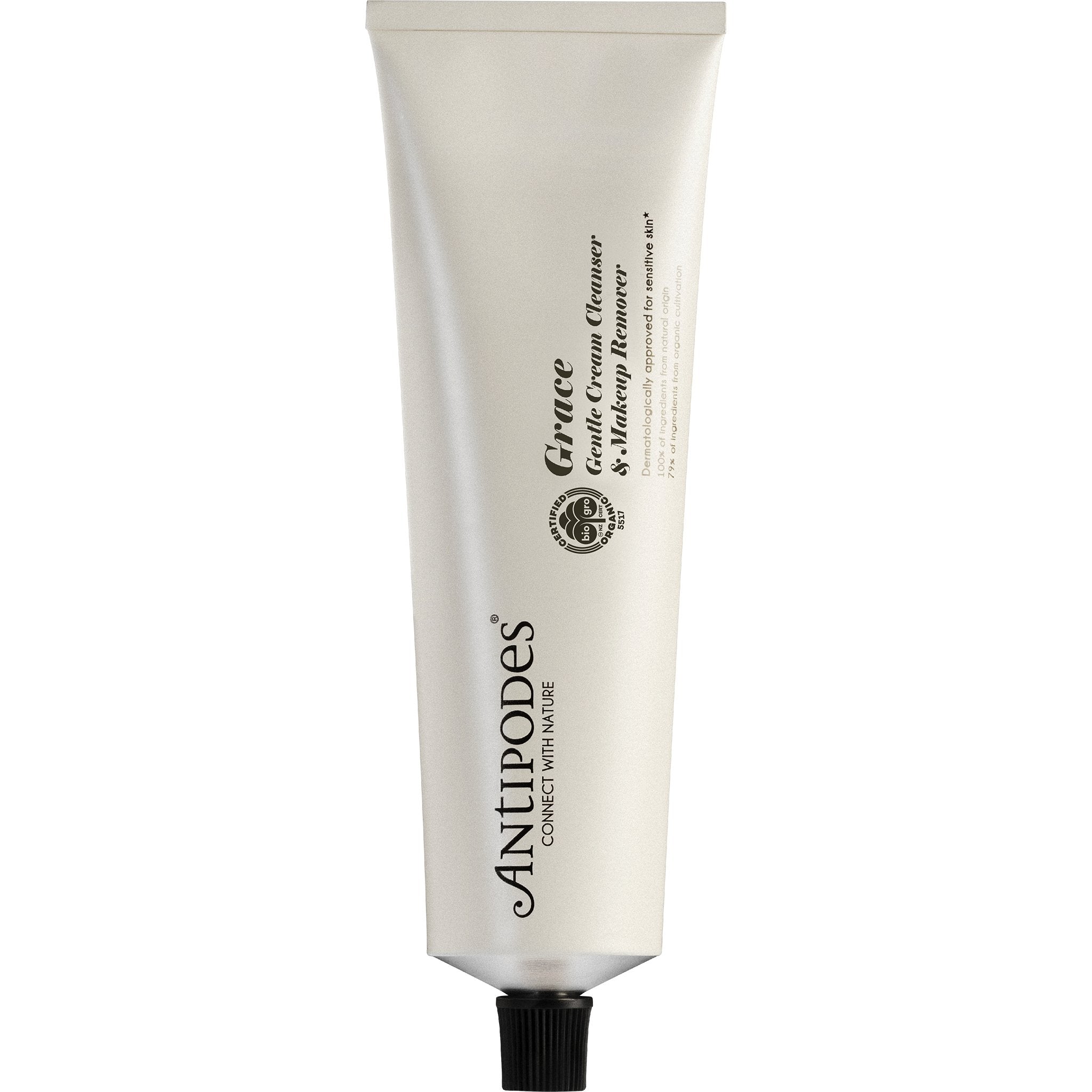 Certified Organic

Natural Product

Not tested on animals

Vegan Product

Vegetarian Product
Grace Gentle Cream Cleanser
120ml
---
Clear impurities and remove your makeup gracefully with this organic and vegan dermatologically tested face cleanser that's a true gift for sensitive skin.
Skin Benefits
The blissfully creamy formulation of this natural skin cleanser includes super-antioxidant Vinanza® Oxifend, naturally extracted from pinot noir grapes sustainably cultivated on award-winning New Zealand vineyards. Nutrient-rich avocado oil and marigold bloom gently yet effectively cleanse, freshen and soften your skin. This cream cleanser, for face, neck and décolletage, is suited to most skin types, especially sensitive.
Scientific Validation
Dermatologically approved as a cleanser for sensitive skin in an independent laboratory study of 50 women with sensitive skin (NYC 2012).
Credentials
Grace Gentle Cream Cleanser is an organic cleanser. It has been certified organic by BioGro New Zealand, an internationally recognised and accredited organisation that ensures formulations are free from toxic ingredients.
It is also a vegan cleanser. It has been certified vegan by the UK Vegetarian Society, the oldest and most respected vegetarian and vegan organisation in the world.
Antipodes is committed to repurposing, reusing and recycling, including using recyclable boxes made from 100% biodegradable cardboard derived from sustainable forests as well as glass bottles, aluminium tubes and printing with 100% eco ink from vegetables.