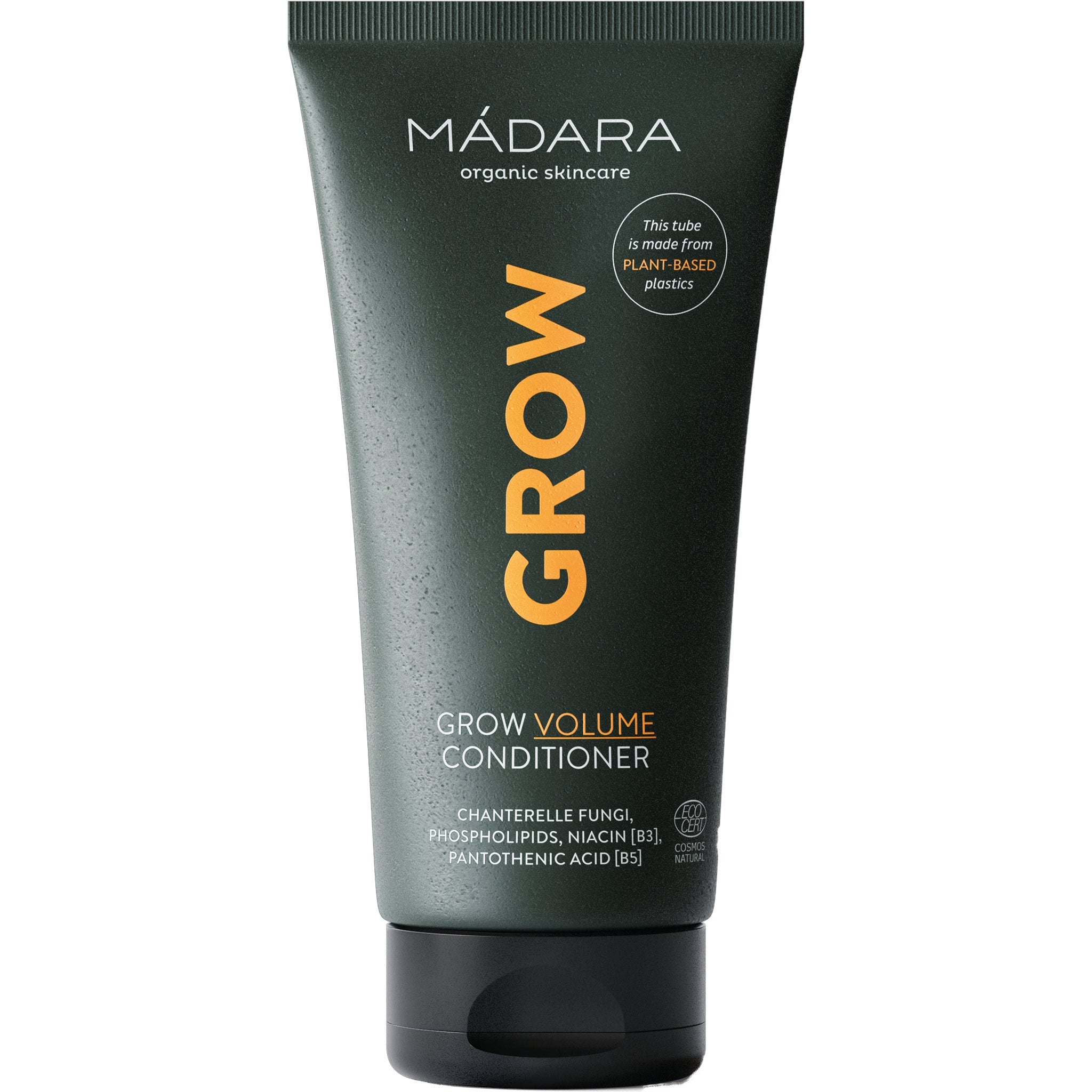 Certified Organic

Natural Product

Not tested on animals
GROW | Volume Conditioner
---
Grow your hair longer and stronger with this moisturising conditioner that coats your fibers in a hydrophobic film, smoothing, detangling and strengthening your locks for a silky sleek result without weighting your hair down. With shine-enhancing phospholipids and chanterelle fungi, the unique formula prevents split ends, tames frizz and improves resistance against mechanical and environmental stressors.

For the best results, use in combination with MÁDARA GROW VOLUME shampoo.
This tube is made from plant-based plastics.

EcoCert | Gluten Free