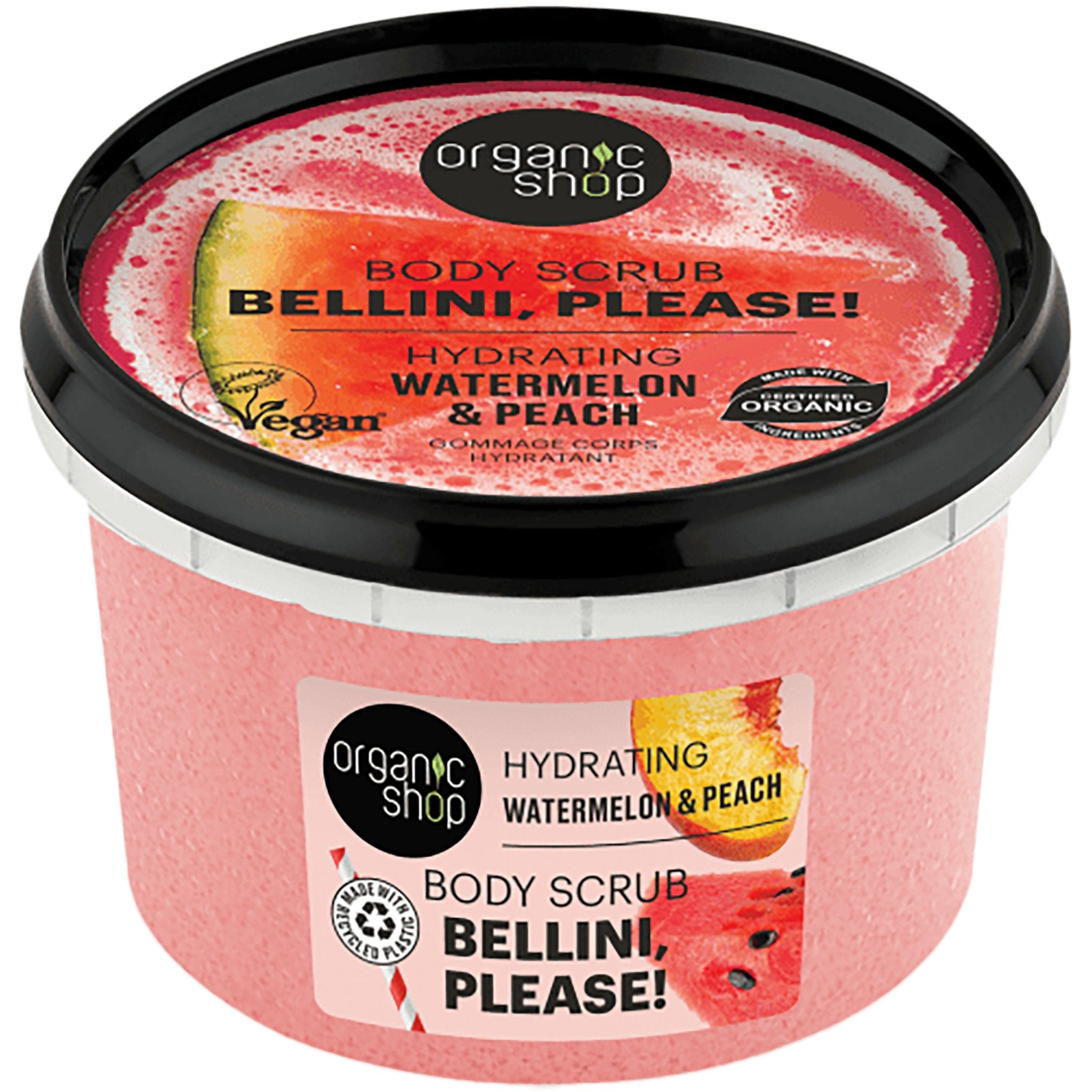 Certified Organic

Natural Product

Not tested on animals

Vegetarian Product
Body Scrub | Hydrating Bellini, Please! Watermelon & Peach
250ml
---
NEW FORMULA - NOW VEGAN APPROVED
Immerse yourself in the enchanting Organic Shop Sparkling Summer Collection, a delightful range of body care products designed to uplift your spirits and infuse your skin with a radiant glow.
Take a moment to pamper yourself with this indulgent and hydrating body scrub, a true treat for your senses. Experience the refreshing essence of summer as you step into the shower. Enriched with organic watermelon and peach extracts, this scrub provides a nourishing blend of vitamins that will leave your skin feeling silky smooth and irresistibly velvety.
Revitalize your dull skin and unveil its natural luminosity with this extraordinary scrub. Experience the joy of smoothness and a vibrant, healthy glow that radiates from within.
Discover the wonders of watermelon, renowned for its high water content of nearly 93%. This juicy fruit works wonders to replenish your skin's moisture levels, leaving it plump and brilliantly glowing. Meanwhile, the nourishing power of peach not only moisturizes your skin but also enhances its suppleness and softness, thanks to the abundance of vitamins A, C, and K.
Embrace the Organic Shop Sparkling Summer Collection and immerse yourself in a world of blissful relaxation. Let the invigorating scents and luxurious formulas transport you to a paradise where your skin thrives with vitality, smoothness, and a luminous radiance that reflects the spirit of summer.