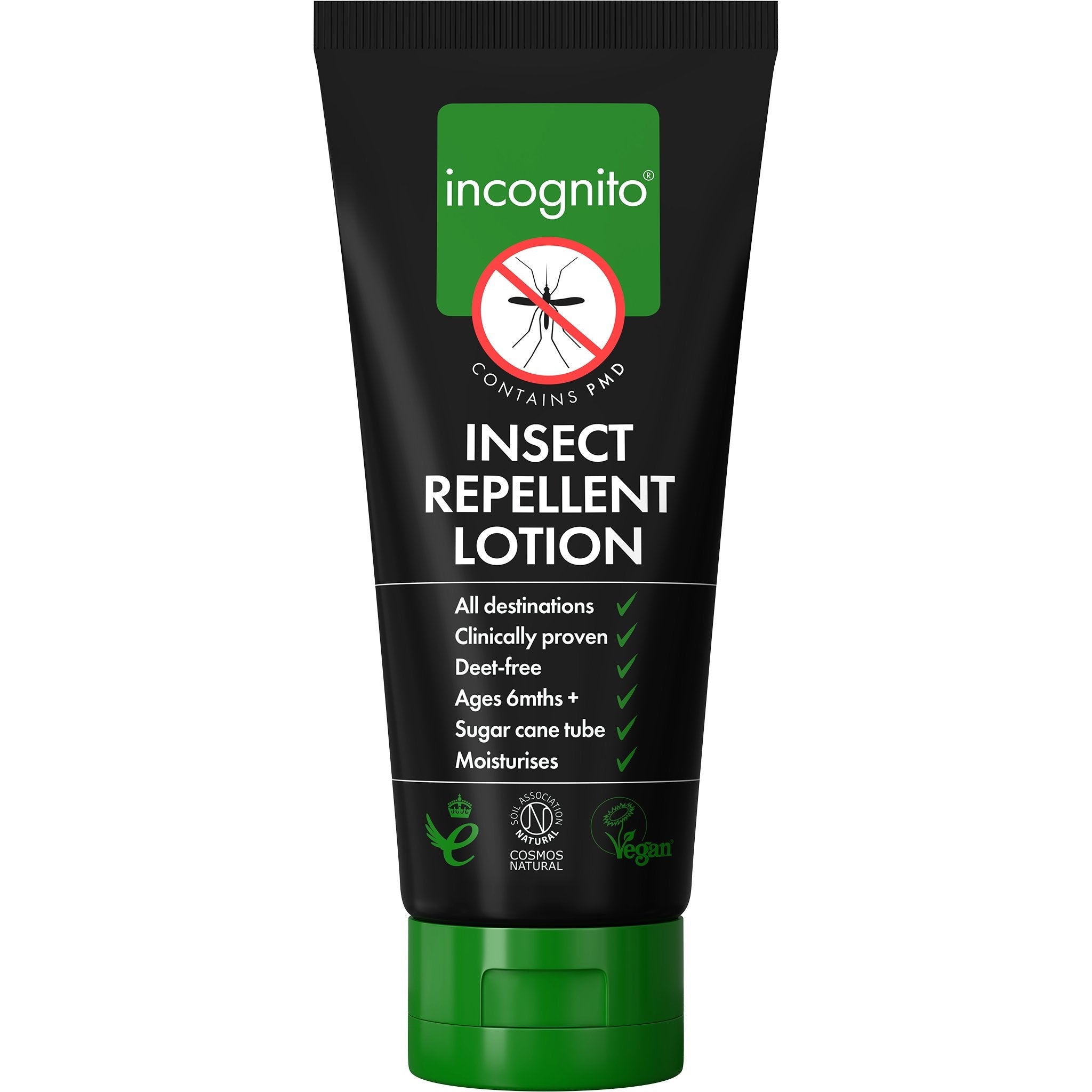 Certified Organic

Natural Product

Not tested on animals

Vegetarian Product
Incognito® Insect Repellent Lotion
---
This insect repellent lotion has undergone clinical testing to ensure complete protection against Aedes aegypti mosquitoes, carriers of the Zika and Dengue viruses. The award-winning formulation has a 100% success rate for up to 4.5 hours and good protection for up to 7 hours, making it a reliable and effective solution.
Incognito take pride in using only natural ingredients in their products. This lotion contains plant-based PMD, which is approved by respected health authorities such as the NHS, WHO and Public Health England. PMD is recommended for use in high-risk areas to protect against mosquito-borne diseases, and is safe for all members of the family, including young babies from 6 months onwards.
Their commitment to natural ingredients is reflected in their certification by the Soil Association as 100% natural. The COSMOS Natural certification ensures that all ingredients have been rigorously tested, with no genetic modification, and that they never test on animals. It also ensures that  harmful environmental effects and waste production are minimize.
Incognito are proud to make all products in the UK to the highest quality standards.
The tube is made from sugarcane plastic, which has a positive carbon footprint and is 100% recyclable. You can feel confident in using their products, knowing that it is effective, natural, environmentally responsible and safe for your entire family.