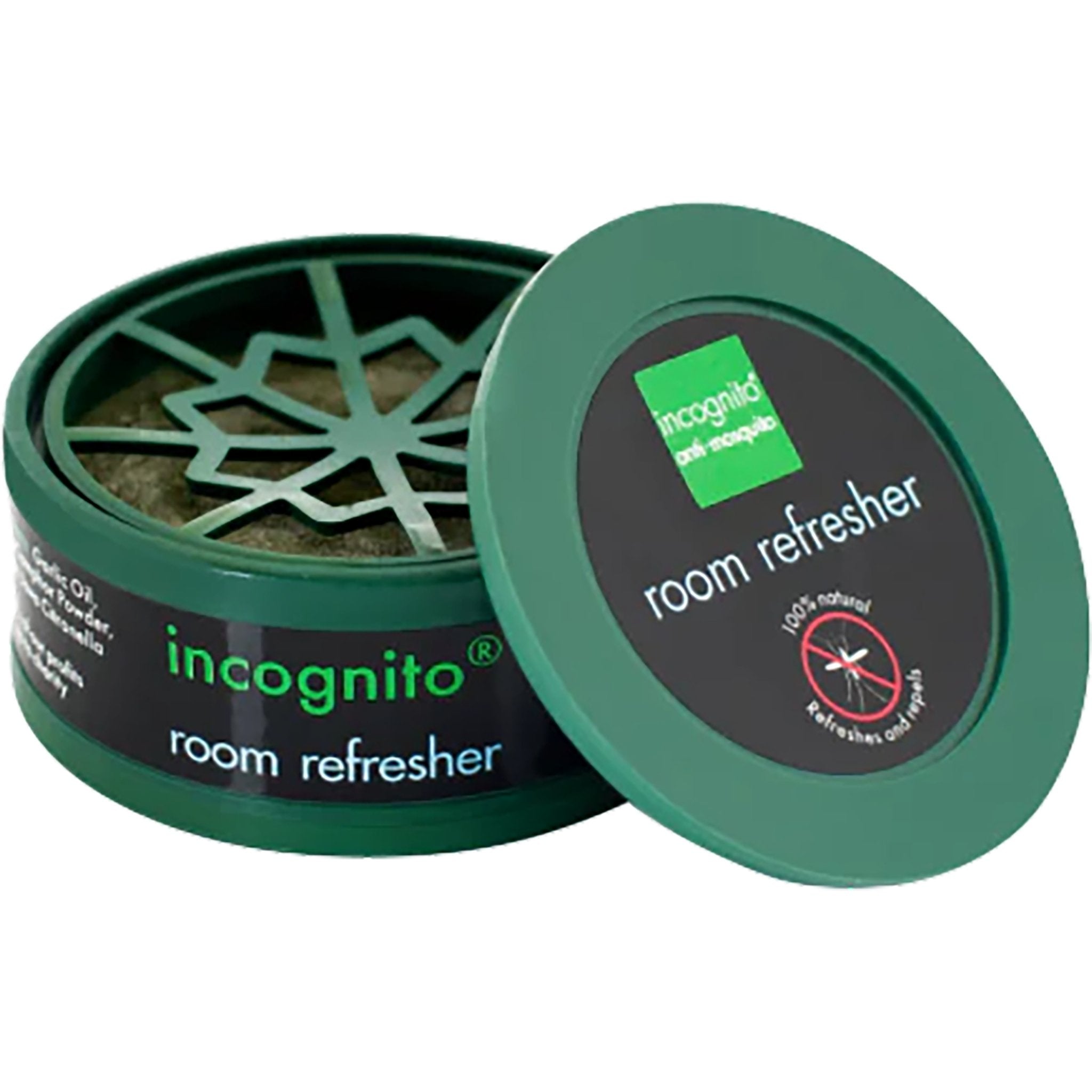 Certified Organic

Natural Product

Not tested on animals

Vegan Product

Vegetarian Product
Incognito® Room Refresher
---
Incognito®'s Room Refresher is a versatile product that acts like a plug-in or mosquito coil, leaving a refreshing pine forest scent in your room. The citrusy fragrance it emits is perfect for relaxation and stress relief. It also significantly helps to discourage insects from entering the fragranced area, making it particularly useful for night-time use. With the lid replaced when not in use, the handy little tub can keep insects out of a room for up to 3 months, or up to 3 weeks if used continuously.
For complete protection from mosquitoes and insects, it is recommended to use incognito® Spray, Suncream, Lotion, and/or Roll-On. The product is extremely lightweight and compact, making it the perfect travel companion for all types of trips, including luxurious or outdoor trips like backpacking, tent camping, or caravanning. It can also be combined with incognito® Incense Sticks for indoor and outdoor protection.
Incognito®'s Room Refresher is free from GM ingredients and has not been tested on animals, making it a cruelty-free product.