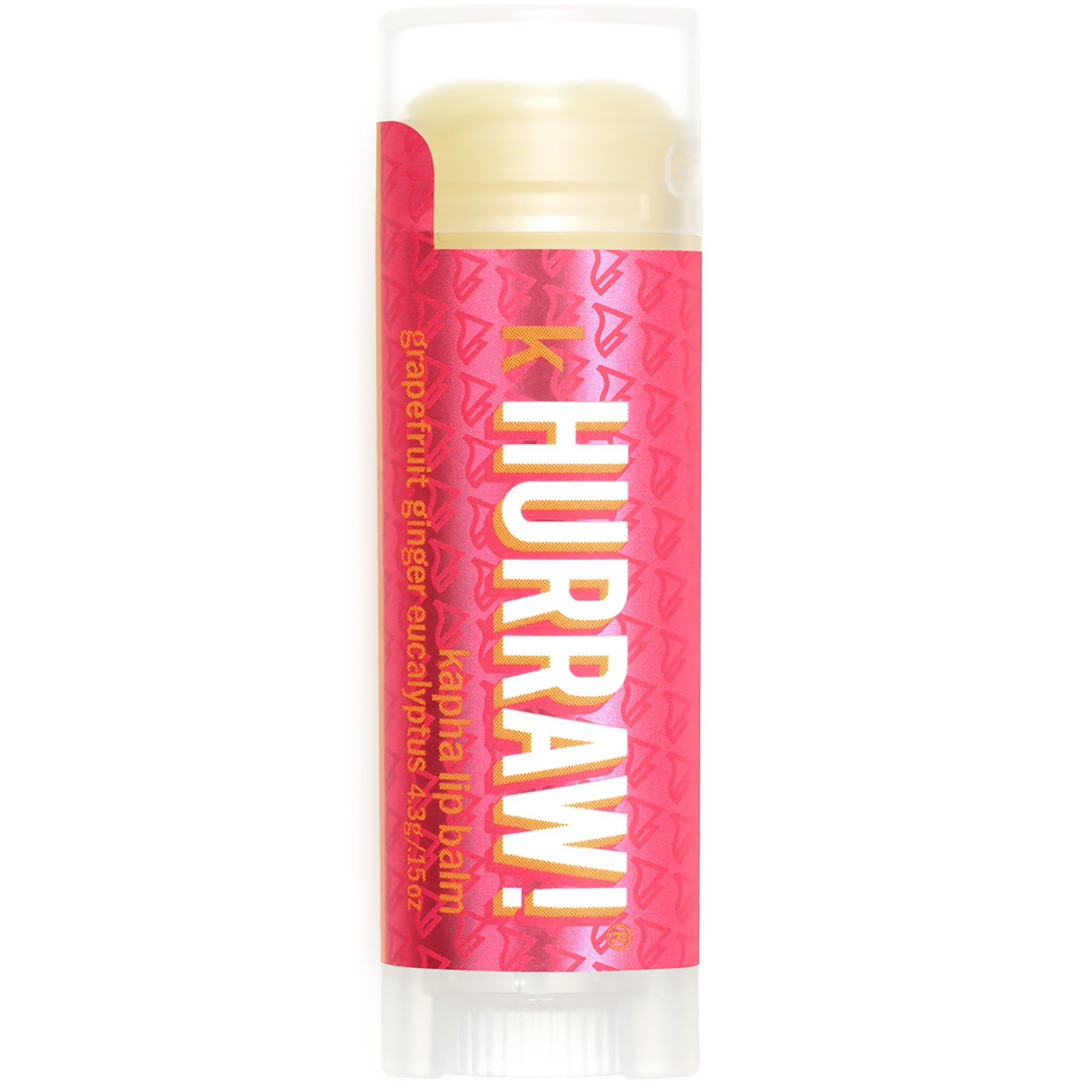 Kapha Lip Balm (Grapefruit, Ginger & Eucalyptus)
4.8g
---
Bee free
Shea free
Soy free
Palm free.
78% Certified Organic
Ecocert COSMOS Certified - 100% Natural Origin.

Kapha balm:
An herbal infusion of tulsi. Invigorating and zesty grapefruit subtly melds with stimulating eucalyptus; fresh Malagasy ginger gives warmth. Energizing.
"We took a challenge: to create balms based on basic Ayurvedic Dosha principles*
We infuse cold pressed organic sesame seed oil with plants, fruits and roots known to compliment each Dosha. Creamy raw organic coconut oil, rich raw organic cacao butter and emollient cold pressed organic castor oil mingle with a trio of flavors from pure essential oils and all natural flavor extracts to create a unique, long lasting, very nourishing lip balm" - Hurraw!