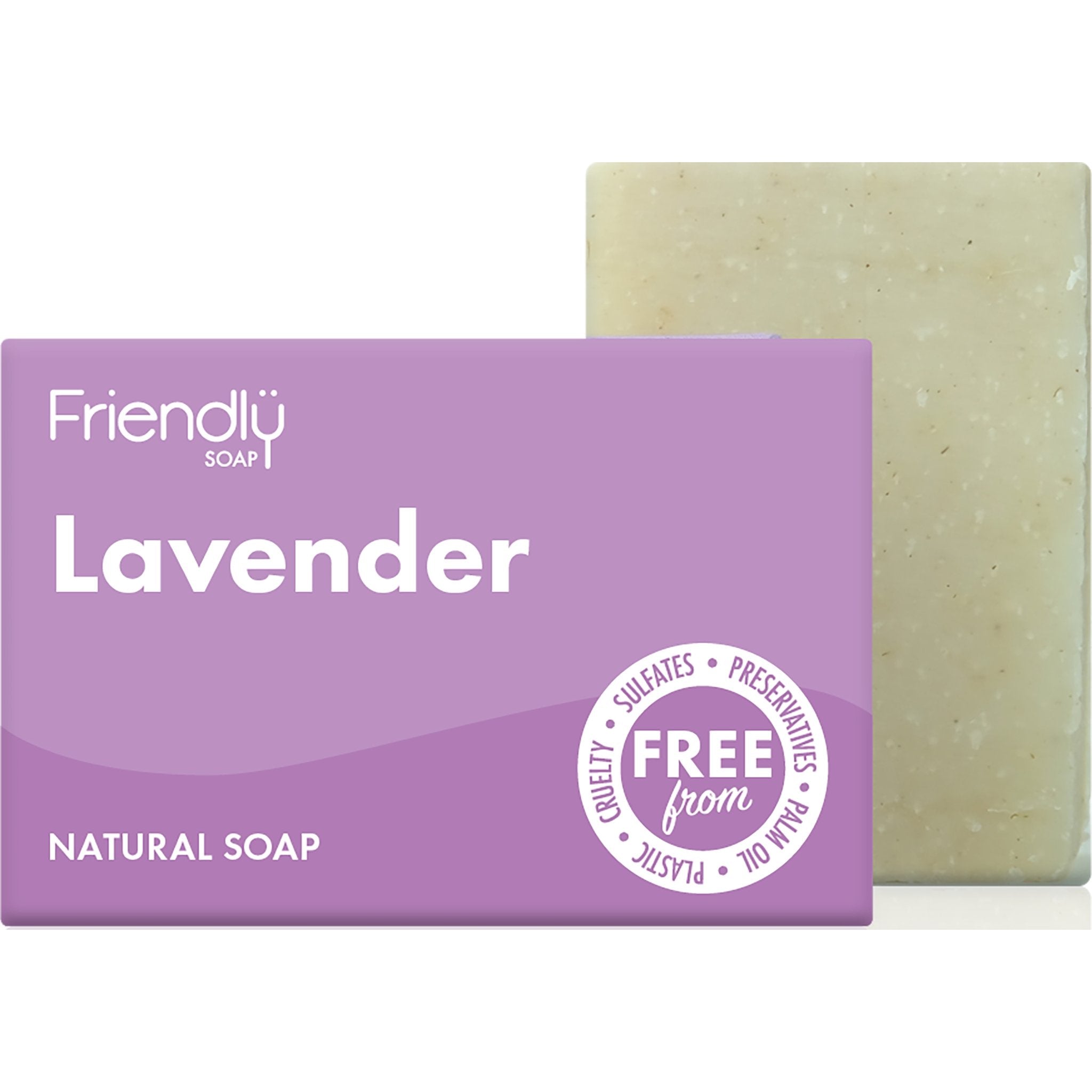 Natural Product

Not tested on animals

Vegan Product

Vegetarian Product
Natural Soap Bar | Lavender
95g
---
The absolute classic – in fact the Latin name for lavender actually means wash.  Whether you speak the lingo or not, this soap will chill you out as well as scrub you up the right way.
There is a lot of love for lavender because nothing else quite hits the spot when it comes to relieving stress and promoting good sleep.  It even disinfects the skin and boosts circulation too. The finely cut lavender leaves in this perennially popular Lavender Soap actually work as an exfoliant, complementing the essential oil for a soak that's deeply cleansing as well as wonderfully relaxing.  Just don't fall asleep in the bath, please.
Each Lavender bar is handmade with Coconut Oil, Shea Butter, Olive Oil, Lavender essential oil and Lavender flowers.
You won't find even the smallest smidgen of palm oil, preservatives or sulphates in any of Friendly Soap soaps. The plastic-free boxes are recycled and recyclable, and they are also registered with The Vegan Society and Cruelty-Free International.  Friendly Soap have earned a 'Best' rating with Ethical Consumer, so you can enjoy a spotlessly clean conscience.
95g  pH8-9