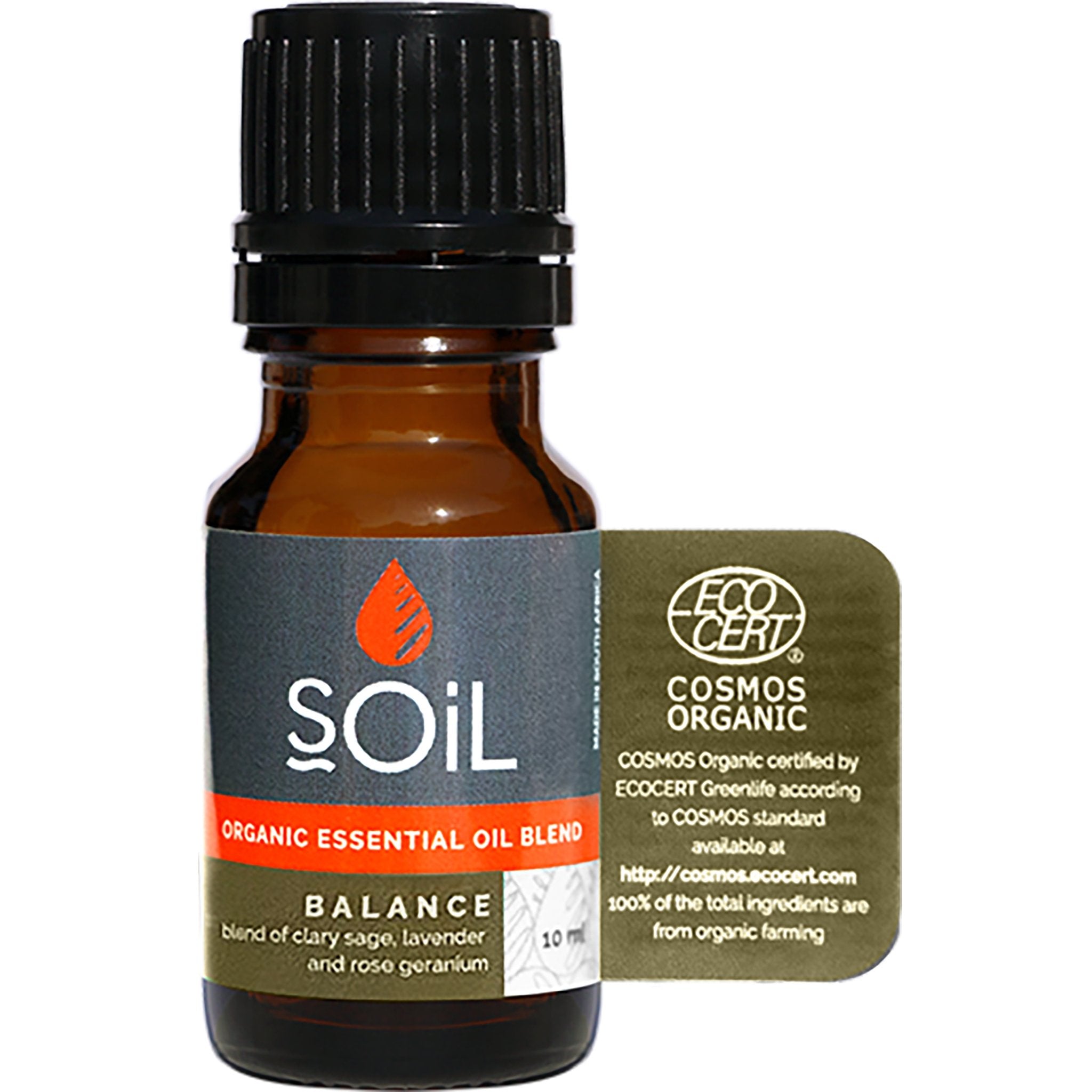 Certified Organic

Natural Product

Not tested on animals

Vegan Product

Vegetarian Product
Essential Oil Blends | Balance
10ml
---
The SOiL Balance Blend is an uplifting, energizing and herbaceous aroma that offers support in times of emotional, mental and hormonal imbalance. The gentle and calming oil brings peace, joy and contentment to any space. The Balance blend is a fusion of clary sage, lavender and rose geranium organic essential oils.
The SOiL Balance blend will help to re-energise your well-being.
SOiL Organic Essential Oil Blends can be diffused into the air, used in an oil burner or added to a carrier oil for topical application and massage.