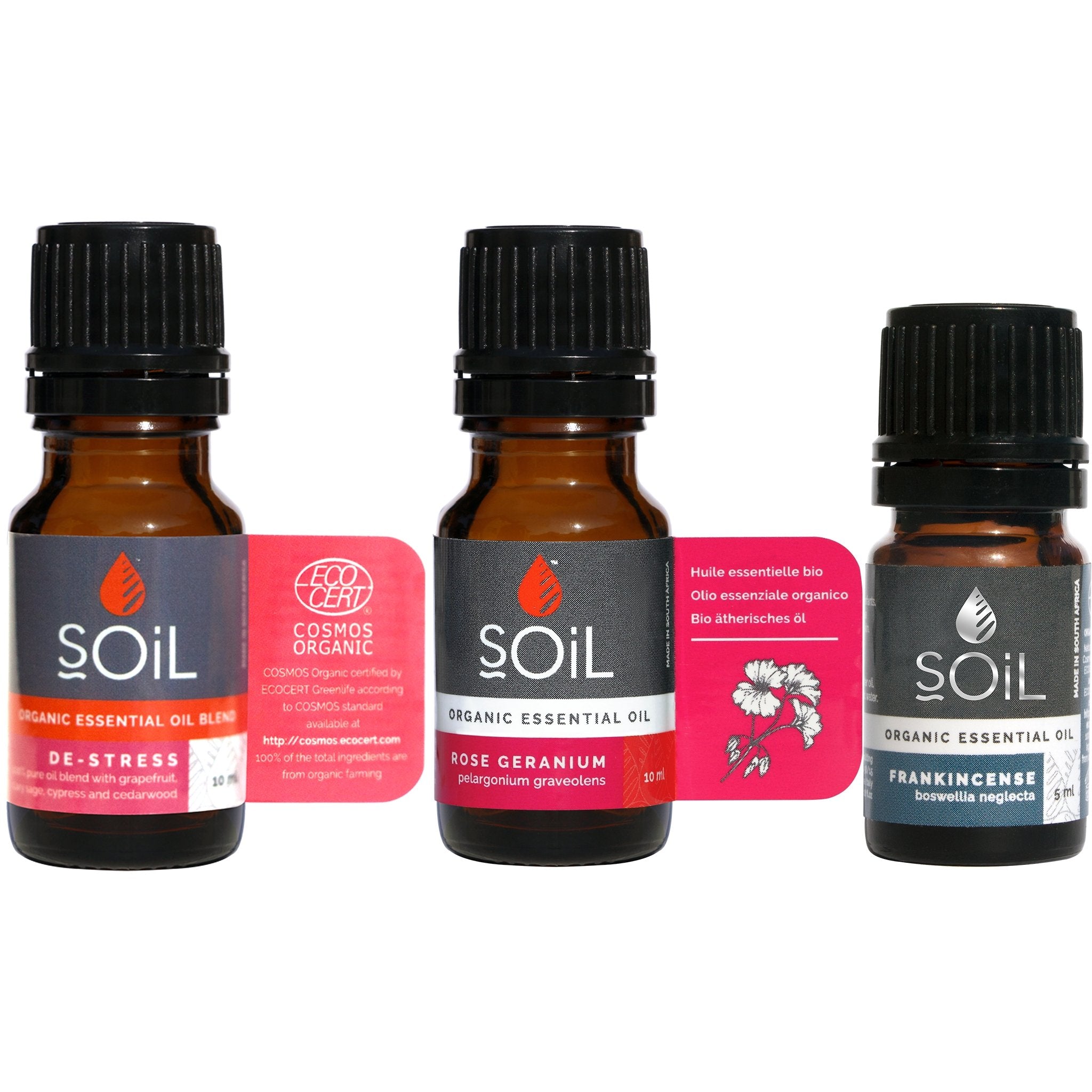 Certified Organic

Natural Product

Not tested on animals

Vegan Product

Vegetarian Product
Essential Oils Set | Exhale - Worth £37.60
1 x 5ml 2 x 10ml
---
Worth £37.60!
The SOiL Organic Exhale Trio provides you with a range of organic essential oils to encourage deep relaxation, relieve stress and ease mental and physical tension.
The selection of popular essential oils are the finest, 100% pure organic oils and includes Frankincense, Rose Geranium and De-Stress blend.
Frankincense eases the nervous system to promote feelings of calm and introspection, it is widely used in oil burners to increase the beneficial effects of meditation and increase concentration
Rose Geranium is renowned for its anxiety-reducing effects as it lifts the spirit and calms your mood
De-Stress Blend is a soothing combination of Grapefruit, Clary Sage, Cypress and Cedarwood essential oils that expertly eases tension, reduces stress and re-energises your wellbeing.
This Essential Oil Exhale Trio is perfect for those looking to alleviate symptoms of stress, unwind and engage in composed tranquillity, enjoy at your leisure or as a great gift.