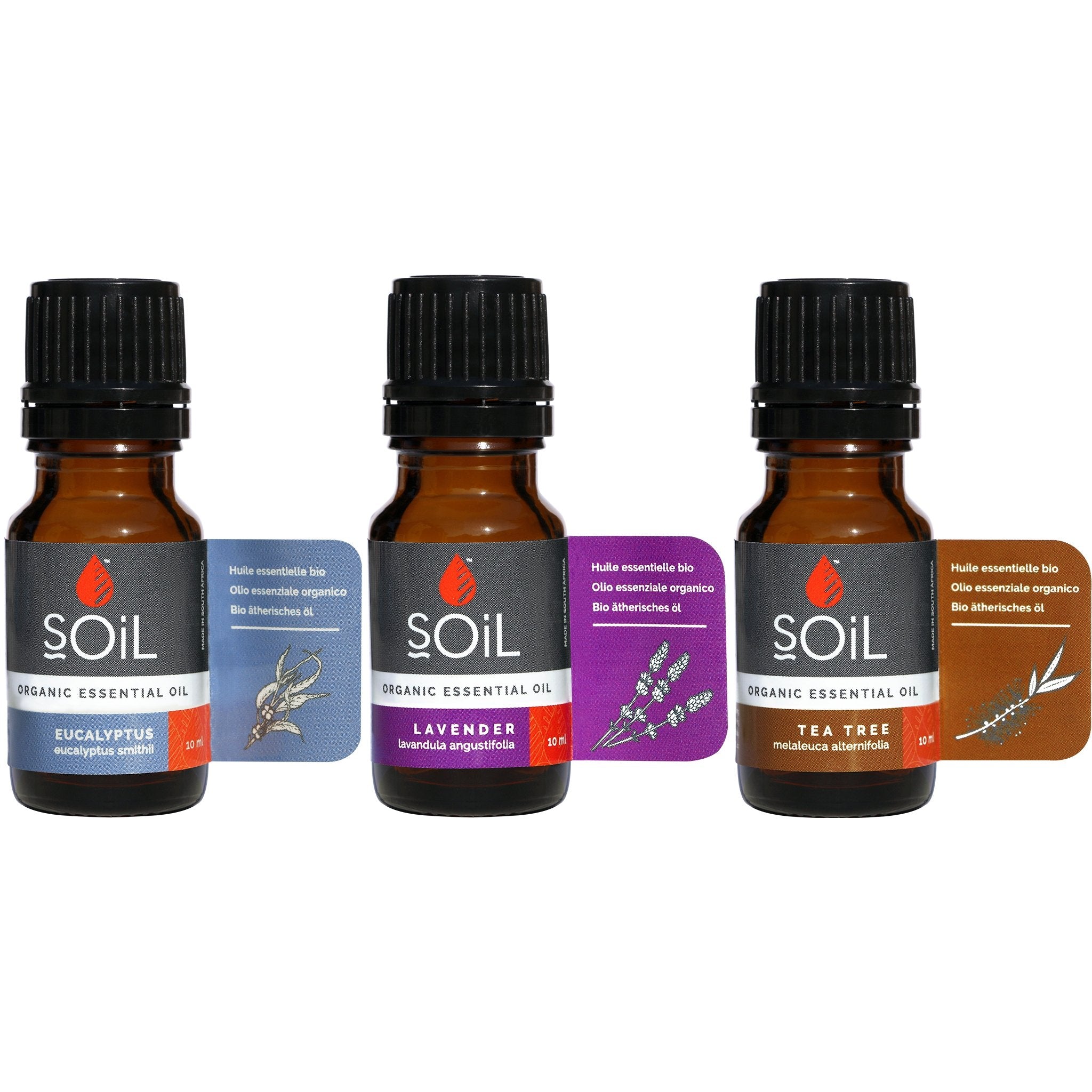 Certified Organic

Natural Product

Not tested on animals

Vegan Product

Vegetarian Product
Essential Oils Set | First Aid - Worth £19.10
3 x 10ml
---
Worth £19.10
The SOiL Organic First Aid Trio provides you with a range of organic essential oils to contribute to better health, relieve pain and encourage regeneration.
The selection of popular essential oils are the finest, 100% pure organic oils and includes Lavender, Tea Tree and Eucalyptus.
Lavender is renowned for its calming properties & ability to relieve headaches, prevent scars and treat burns
Tea Tree has highly effective antiseptic, anti-bacterial and anti-fungal properties that can disinfect skin irritations (such as bug bites, or bee stings) and supports a healthy immune system
Eucalyptus helps clear breathing passageways and prevent colds, it is also known for the relief it provides for bug bites and muscular aches.
This Essential Oil First Aid Trio is perfect for those looking to soothe ailments, encourage healing and treat skin irritations, enjoy at your leisure or as a great gift.