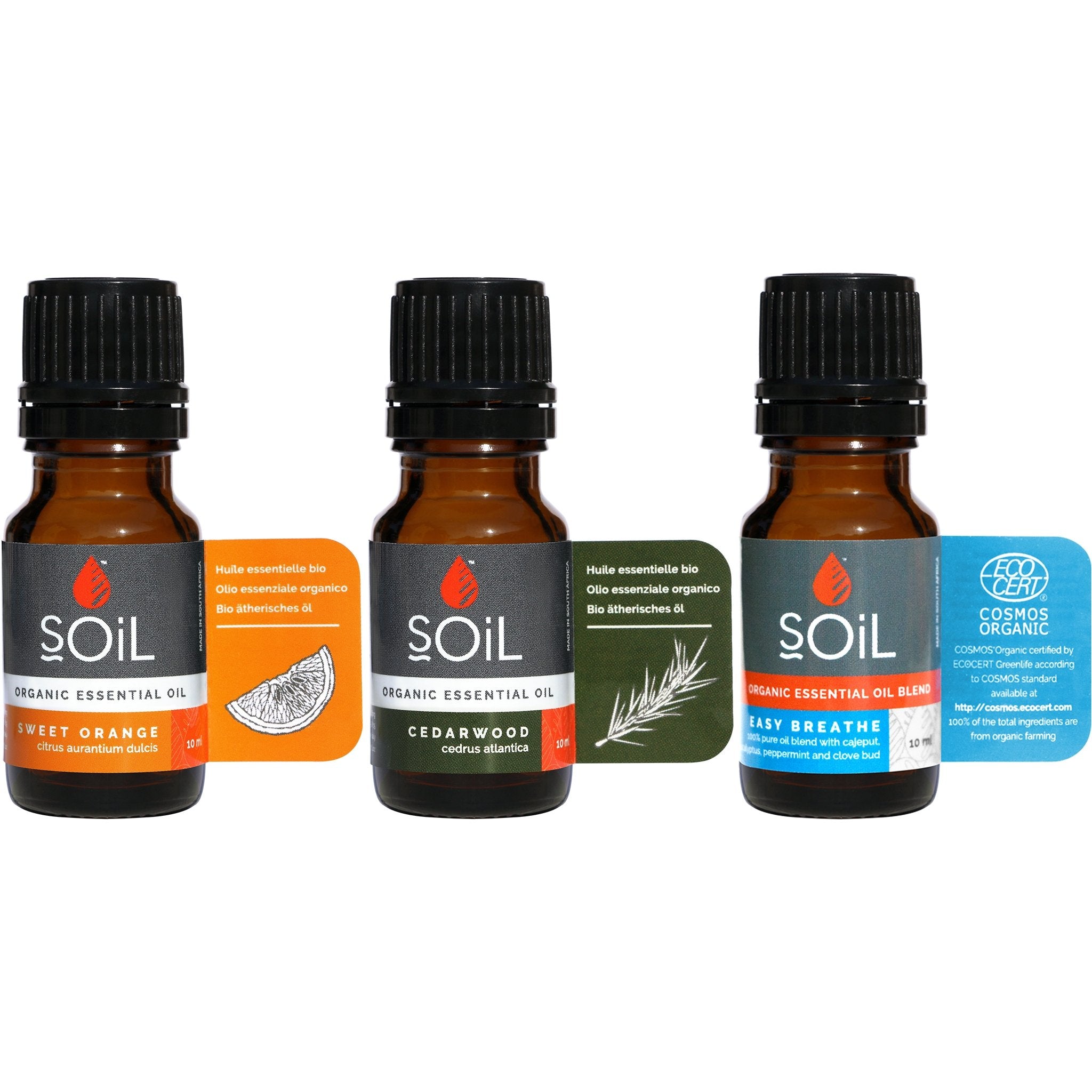 Certified Organic

Natural Product

Not tested on animals

Vegan Product

Vegetarian Product
Essential Oils Set | Inhale - Worth £16.30
3 x 10ml
---
Worth £16.30
The SOiL Organic Inhale Trio provides you with a range of organic essential oils to contribute to better breathing, clear congestion and support a healthy immune system.
The selection of popular essential oils are the finest, 100% pure organic oils and includes Cedarwood, Sweet Orange and Easy Breathe blend.
Cedarwood encourages lymphatic drainage, soothes inflammation and supports better sleep
Sweet Orange uplifts the spirit while rejuvenating the body's immune system to prevent colds
Easy Breathe Blend is a revitalising blend of Cajeput, Eucalyptus, Peppermint and Clove Bud organic essential oils that brings relief to congested sinuses and refreshes the respiratory system by clearing the breathing passageways.
This Essential Oil Inhale Trio is perfect for those looking to rejuvenate their respiratory system, relieve congestion and other cold and flu symptoms, enjoy at your leisure or as a great gift.