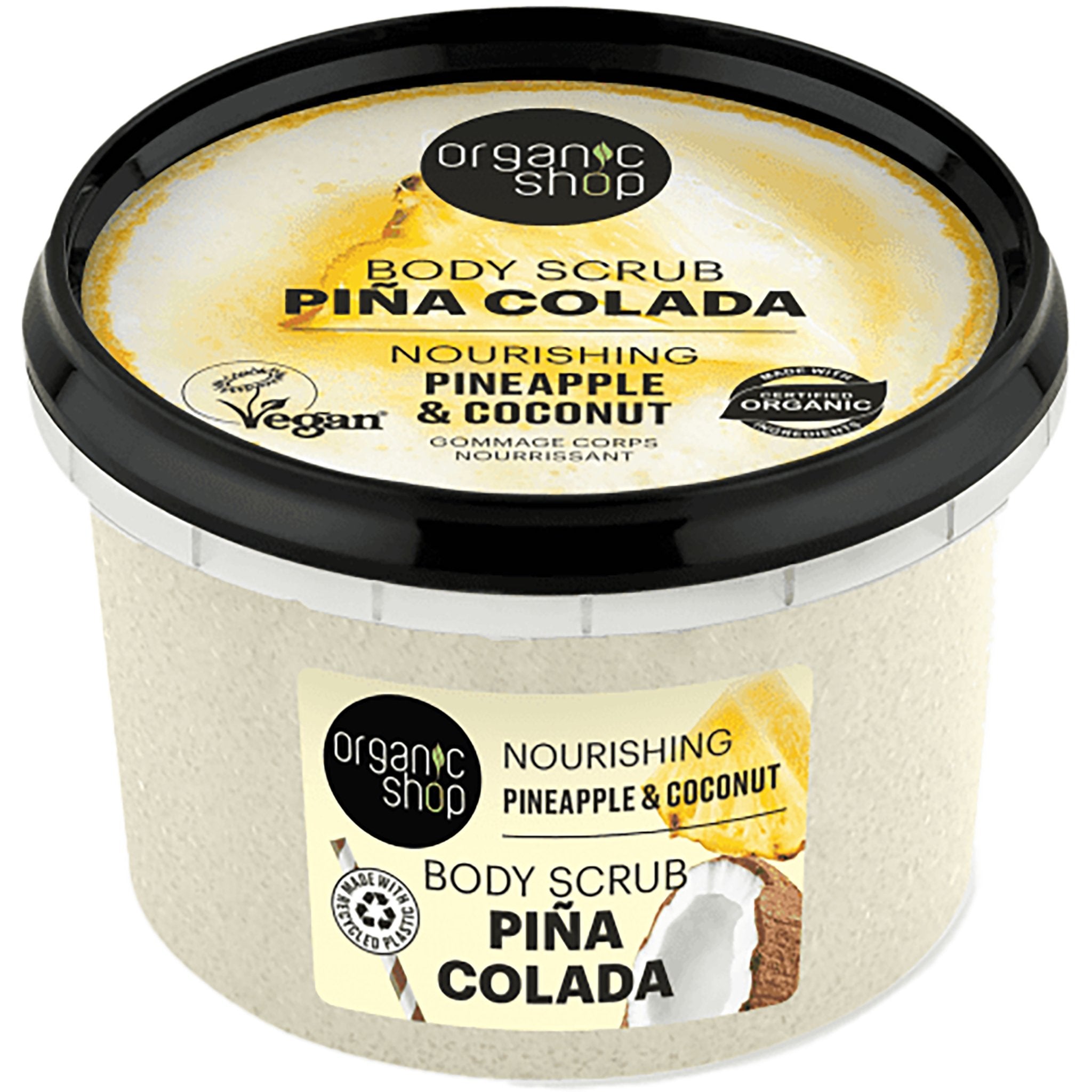 Certified Organic

Natural Product

Not tested on animals

Vegetarian Product
Body Scrub | Nourishing Pina Colada Pineapple & Coconut
250ml
---
NEW FORMULA - NOW VEGAN APPROVED
Embrace the essence of paradise with the extraordinary Organic Shop Sparkling Summer Collection! Delight in the array of body care products crafted with the finest ingredients and infused with uplifting summery aromas, guaranteed to elevate your mood and unveil a radiant glow.
Embark on an aromatic journey with this nourishing body scrub, offering a sensory experience that transports you to a tropical oasis. Enriched with organic pineapple extract and moisturizing organic coconut oil, it lavishes your skin with instant hydration, leaving it supple, soft, and irresistibly touchable. The gentle exfoliation provided by the coconut flakes delicately cleanses and buffs your skin, revealing its natural balance and radiance.
Inspired by the vibrant spirit of the Caribbean islands, this scrub is formulated with ingredients known for their nourishing and moisturizing properties. Experience the power of pineapple, boasting a range of enzymes that naturally exfoliate the skin, resulting in a smoother and more refined texture. Meanwhile, the goodness of coconut works wonders in reducing dryness and helping your skin retain essential moisture.
Let the Organic Shop Sparkling Summer Collection whisk you away to a tropical haven, where your senses are enlivened and your skin is pampered. Embrace the luxurious blend of pineapple and coconut, and witness the transformative effects on your skin as it becomes rejuvenated, deeply moisturized, and beautifully radiant.